10 Things to Bring to the Beach
June 9, 2021
Beach days are a ton of fun, especially if you're planning on staying for most of the day. Here's a list of 10 things to bring to the beach to make your day the best it can be.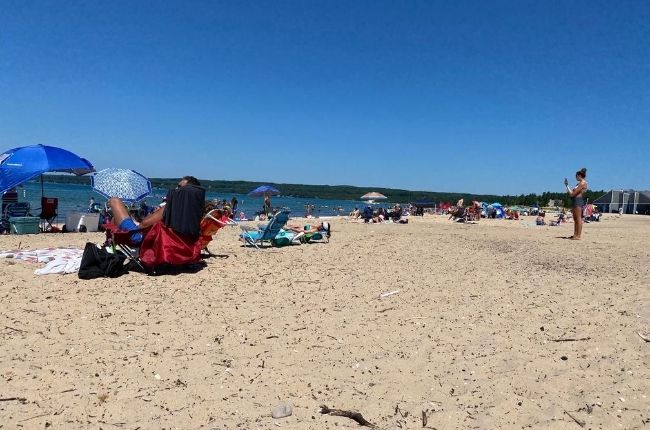 I'm all for a spontaneous couple hours at the beach where all you need is your towel and a swimsuit, but I also love to make a day of it. Here's what's on the top of my list to bring along with you to the beach.
Blanket: Placing a blanket down before you lay out your towels is the key to keeping your towels dry and not getting that wet sand mixture on them.
Towels: Bring enough for everyone, plus some. It's always beneficial to have an extra towel or two, just in case. Better to be over-prepared.
Sunglasses: Don't forget your shades! I've been to the beach and forgotten my sunglasses and let me tell you; it's not fun. Squinting from the sun can leave you with a headache and ruin your beach day.
Sunscreen: Bring sunscreen, wear sunscreen, and reapply sunscreen! When you're swimming, running around, and laying out, sometimes you forget how easy and fast you can burn. We like to apply sunscreen at home before we leave for the beach so that it doesn't wash away in the water right away.
Cooler: Bring a cooler and pack it with ice to keep your drinks and food chilled.
Water: Staying hydrated while you are out in the sun all day is a must.
Snacks/Lunch: If you pack your lunch and snacks, there will be no need to leave the beach before you're ready to go. Packing sandwiches, fruit, or other healthy snacks will keep everyone fueled and happy.
Flip Flops/Sandals: The sand can get hot, and tennis shoes can be a pain to clean or slip on after the beach. Flip flops are a perfect beach must-have.
Toys: Don't forget the beach toys like a bucket and shovel or sandcastle mold if you have little ones. It keeps the littles busy and having fun.
Swimsuit: Wear your swimsuit, not just shorts, and a tank top. You never know how hot you'll get, you may want to jump in the refreshing water. Plus, your kids would love to play and splash around with you.
Enjoy your day at the beach and remember to have fun, even if you forget something on your list!
You might also enjoy:
Homemade Lemonade: Lemonade is a summer staple and although it's sold everywhere, homemade lemonade is by far the best!
Paddleboarding – A Northern Michigan Adventure: Join us for a paddleboard ride – A Northern Michigan adventure, and workout wrapped into one.
Beach Glass and How It's Made: Have you ever been to a local beach and found soft pieces of colored glass? That's beach glass, and it's one of the neatest things. But what is beach glass, and how's it made?