4 Places to Hunt for Petoskey Stones
February 4, 2021
Petoskey Stones are unique stones found on the shores of Lake Michigan. Visitors and Michiganders both equally find them fascinating. Here are 4 places to hunt for Petoskey Stones from a local that might help you out on your search.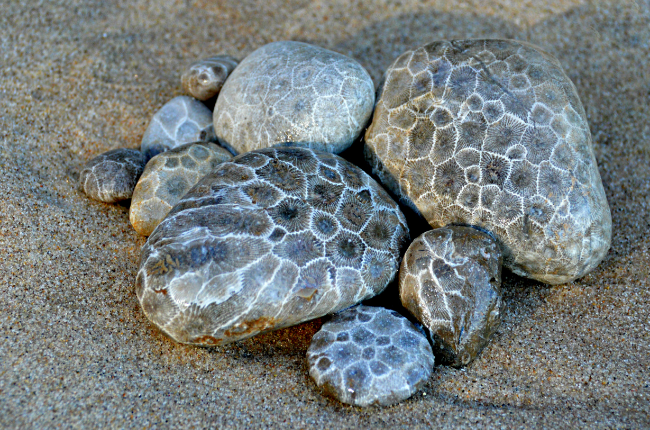 Often locals know where to find the most or the best Petoskey Stones, but visitors also often come in asking. From places, tips, and the best time to search, we hope these will help you find that souvenir you've been searching for.
Petoskey State Park: Located at 2475 highway M-119in Petoskey, MI, the state park offers miles of sandy beaches. Park within steps of the sand, and walk the shore of Lake Michigan while searching for Petoskey Stones. I usually find the most on wavy days, when the waves tend to bring more stones to the lakeshore.
Petoskey Breakwall: Right before the Petoskey Breakwall is a rocky area with lots of stones. You will want to wear some water socks with good grips on the bottom when searching as all the rocks are hard to walk on barefoot. Lots of the rocks here are dry and remember it's easier to spot a Petoskey stone while when it's wet, so bring a pail and splash some water on them if you're hesitant.
Magnus Park: At Magnus Park in Petoskey, there are 1000 feet of rocky shoreline, perfect for Petoskey stone hunting. Whether you're camping or just out searching for a beautiful stone, this is the place you'll want to be. Often you will see people wading in calf-high water with a bucket, gathering small Petoskey Stones for jewelry making.
Resort Township West Park access: This is a remote beach, with a short connector trail from the parking lot to the rocky beach. Wear your water socks as this area too can be hard on your fee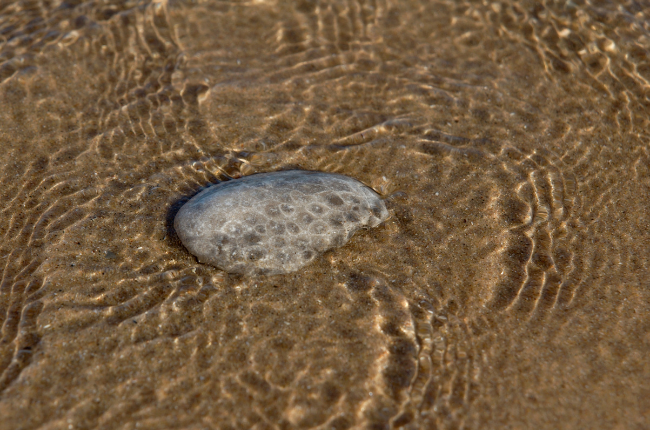 You can find Petoskey Stones most months out of the year or at least when the shore isn't snow-covered. But there is always that question we get asked. When is the Best Time to Find Petoskey Stones?
If you can't head out just yet, you can search through Grandpa Shorter's Gifts online, there are many beautiful Petoskey stones to pick from.
You might also enjoy:
10 Reasons You'll Love Petoskey: Of course we love Petoskey. Our beautiful Northern Michigan city nestled on gorgeous Little Traverse Bay. Here are 10 reasons we think you'll love Petoskey too!
When is the Best Time to find a Petoskey Stone?: Whether you're visiting the beaches of Petoskey, Charlevoix, or somewhere near, you are guaranteed to find a couple of treasures of your own. Check out these Petoskey Stone Hunting Tips if you need a little help.
Top Places to Watch the Sunset in Petoskey: If you love watching the sunset in beautiful Northern Michigan, you will love our Top Places to Watch the Sunset in Petoskey. A local's guide to the best sunset spots.