5 Favorite Books from Michigan Authors
March 30, 2018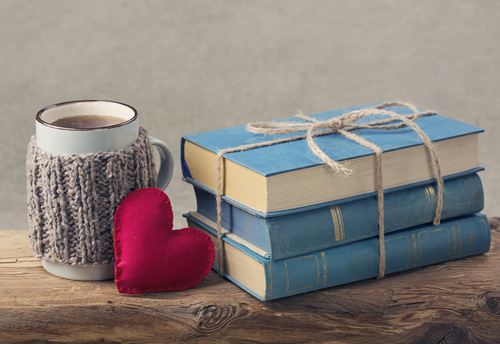 Because I read books, because I teach books, and because I write regularly about books, folks are forever asking me "What's your favorite book?"
I also have two dogs, have long been a dog lover and dog owner, and likely will be a dog guy for as long as possible, but no one ever asks me which is my favorite dog.
Picking a favorite book is like picking a favorite dog.  It is not possible and does not seem right.
What I tell those asking, however, is that while I cannot pick a favorite book, because it changes with each new read and each revelation about what is possible on the page, I do indeed have a favorite author.  Several in fact.
In addition, many of my favorite authors are Michigan born or bred, with stories that follows lines I recognize from my own Great Lakes travels.
In no particular order, my favorites are:
Jim Harrison has long been and will always be a favorite. Whether his essays about food or fishing, or his novellas set in the backwoods of the Upper Peninsula, he always managed to capture the tone and the possibility of the region.
Julie Buntin is a former student now enjoying deserved accolades for her fictional account of growing up nearby. Her debut novel Marlena hits close to home for many as it follows a couple of teenage girls who make their way through the many and varied heartbreaks found in rural adolescence.
I always also enjoy the work of Thomas Lynch, the retired mortician and prolific writer of poetry, fiction, and essays. Writing about mortality or ice-skating with his young daughter, Lynch forever manages to show the moments of consequence.
Another more recent favorite is Karen Dionne, as I cannot stop recommending "The Marsh King's Daughter" to anyone who asks for a favorite recent title. Dionne's tale of Upper Peninsula intrigue and family secrets is both arresting and compelling. The story will be out in film soon, bringing protagonist Helena's tale to an even wider audience.
Travis Mulhauser is also a favorite, both for his short stories found in Greetings from Cutler County, or his rocketing and tragic novel Sweetgirl, set in and around Petoskey. Mulhauser and Buntin were both students at Petoskey High School, making their successes that much more enjoyable to watch for an old teacher.
There are plenty of other favorite writers as well, many who come from farther afield than Michigan.  But if you're interested in some solid regional literature, these folks are a great place to start.