Alternative Ways to Celebrate the 4th of July
July 1, 2020
4th of July is looking a little different this year with the parade and fireworks being canceled, but that doesn't mean that there aren't alternative ways to celebrate the 4th of July.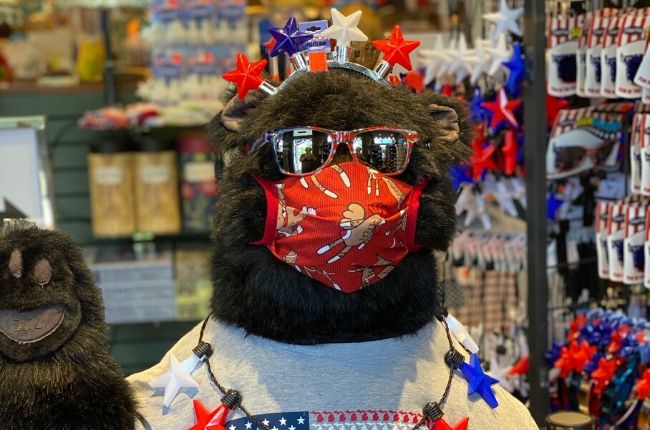 Alternative Ways to Celebrate the 4th of July:
Backyard BBQ: Turn your backyard into a fun and inviting place for you and your family. Start with some festive decorations; you can string some red, white, and blue lights along your fence or on your house.
You'll want to make some fun and festive 4th of July food and snacks like our 4th of July Layered Drink or these Mini Patriotic Fruit Cups. Don't forget to grab some fun, affordable, and festive tableware to go with your patriotic food and beverages.
When the sun begins to set, it's a great time to set up some chairs around a fire pit, roast some s'mores, and get out the sparklers and small fireworks. Just make sure to use these 7 Firework Safety Tips.
Rent a Boat: There are so many local marinas and boat rental businesses near Petoskey. Give one a call and see if they have any boats left for the day. It's a fun time out on the water on a hot day. Bring some drinks, snacks, a lifejacket, and have a fun 4th with your family by hanging out and swimming.
Camp in your backyard: You'll want to set up camp ahead of time, so it's ready come nightfall. Spread a tarp out on your grass, pitch your tent on top, fill your tent with blankets, flashlights, and for extra comfort, an air mattress. Your kids will love their backyard adventure and think their parents are pretty cool after all.
Get Festive: Dress in head to toe red, white, and blue. Grab some light-up headbands and necklaces from Grandpa Shorter's Gifts. What's the 4th of July without a little bling, let's get tacky! Grab some glow sticks and American flag sunglasses and have a blast. Make sure to take lots of pictures.
You might also enjoy:
7 Firework Safety Tips: With it already being July 1st summer has definitely arrived in Northern Michigan. Just driving around Petoskey you can tell there is more traffic and most of our summer residents have finally arrived. July 4th is only a few days away and everyone is already stocking up on fireworks.
4th of July Layered Drink: With this week being July 4th already (can you believe it??!!), I thought I'd put together some yummy and really cute kid-friendly July 4th inspired beverages.
Mini Patriotic Fruit Cups:I thought I'd share an easy patriotic fruit cup recipe. As most everyone knows, I am all about easy entertaining. Northern Michigan summers are gorgeous but they also don't last as long as I'd like so I love making the most the most of it!