Apple Pie Crescents Recipe
September 2, 2018
School starts this week and in my book it is officially fall! The last week the temps have fluctuated with cool 50 degree mornings and 80 degree afternoons. I'm hoping we get an indian summer because we haven't been out on the boat much lately but you just never know with Michigan weather! Local farms are starting to harvest apples and it's the perfect time to start thinking about apple pie, donuts and cider! Uncle Franks Apple Town in Brutus is a fabulous place to check out fresh homemade donuts and cider! Pond Hill Farm Fall Fest Weekends start soon also and offer a ton of fun activities for everyone!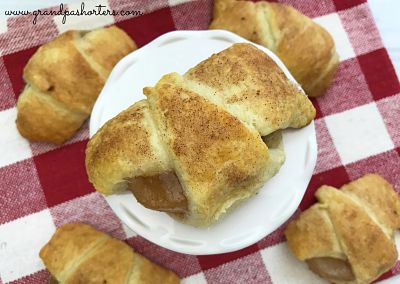 I love homemade apple pie and I always make a few from scratch for my husband to take with to deer camp. Apple pies are fairly easy to make but sometimes I want apple pie but I don't feel like peeling or slicing a ton of apples! I've heard of using crescents to make an apple pie treat but I'd never tried it before. We don't typically keep crescent rolls on hand in our house but sometimes you gotta try something new and these easy apple pie crescents won't disappoint, even my husband enjoyed them!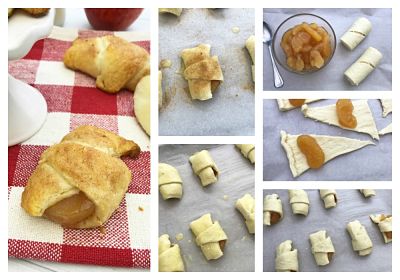 Apple Pie Crescents Recipe
Ingredients: 
8 ct package of crescent rolls, any brand
1/4 C. granulated sugar
1 tsp. ground cinnamon
20 oz can of apple pie filling
1/4 C. butter, melted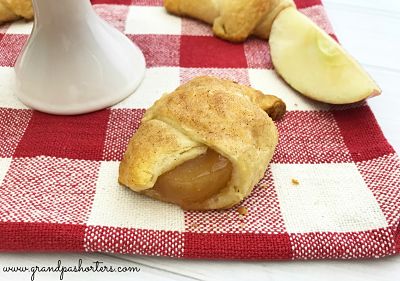 Directions: 
Preheat the oven to 350 degrees and line a baking sheet with parchment paper.
Combine the granulated sugar and ground cinnamon.
Open the can of crescent rolls and discard the packaging.
Scoop 1-2 tablespoons of apple pie filling into each crescent and gently roll it closed.
Use a pastry brush to brush the melted butter on top of each crescent.
Generously sprinkle with cinnamon & sugar mixture.
Bake for 12-14 minutes or until the crescents are cooked through.
Enjoy warm.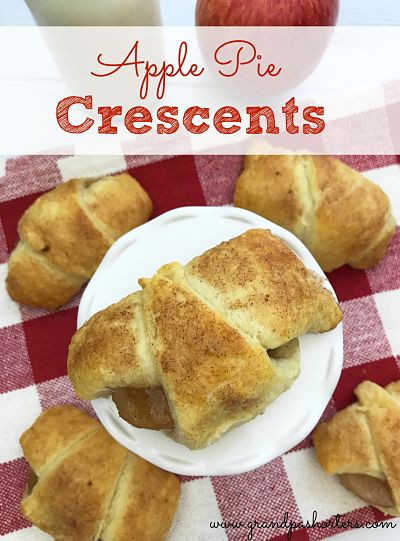 Looking for more fall recipes?