Beach Glass and How It's Made
May 27, 2020
Have you ever been to a local beach and found soft pieces of colored glass? That's beach glass, and it's one of the neatest things. But what is beach glass, and how's it made?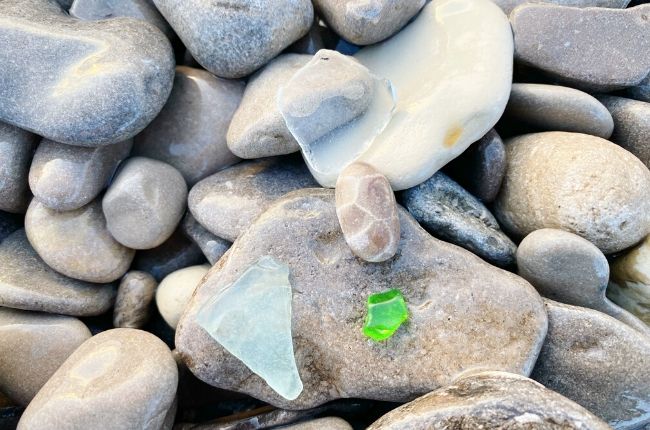 What is Beach Glass: Beach glass is smooth, often frosted in appearance, glass, that is found on the shores of beaches with the rocks.
How is Beach Glass Made: When man-made glass products like glass bottles, shipwrecks, or broken plates are tossed into the lakes. They're tumbled in the lakes and waves like a big rock tumbler.
How Long Does Beach Glass Take to Form?: Beach glass can take 20-40 years to form its smooth edges.
Where Can You Find Beach Glass?: You can find beach glass along rivers and streams, but the best place to find it is along shores with lots of pebbles and rocks, where the water is wavy.
Rare Beach Glass Colors: Finding and bringing home your very own beach glass treasure can be fun and even more exciting when you find a rare color. Some of the more unique colors are orange, turquoise, red, yellow, black, teal, grey, pink, aqua, cobalt, and purple.
More Common Beach Glass Colors: Sea foam green, amber and green.
Most Common Beach Glass Colors: White and brown.
Check out our many beach glass necklaces below: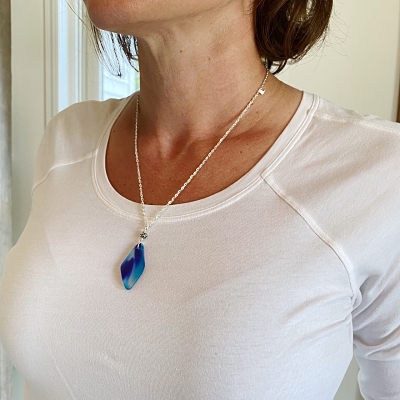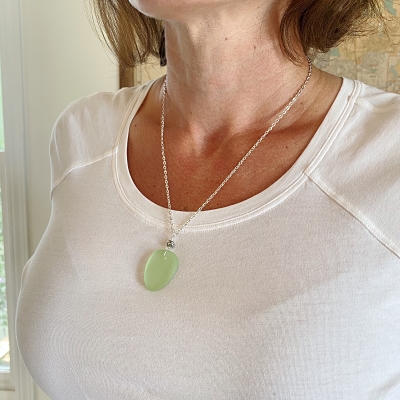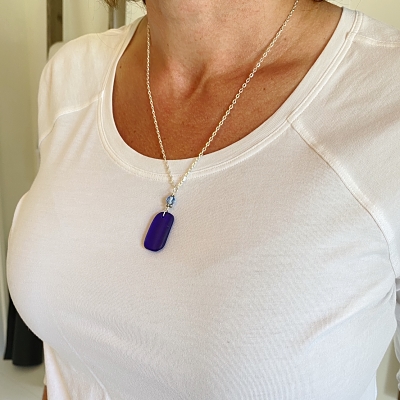 You may also enjoy these other beach posts:
Take a Stress Free Trip to the Beach with Kids: There was a time I considered taking two kids to the beach a chore, but after ten years, I have it down to a science. Everyone is able to have fun and relax, even me.
When is the Best Time to Find Petoskey Stones?: If you plan on visiting Northern Michigan, you'll want to know when is the best time to find Petoskey stones.
3 Tips for Swimming Safely in the Great Lakes: Swimming in the Great Lakes is perhaps the ultimate perk for those who spend time Up North, but some precautions are wise to heed.