Blended Boston Cooler Recipe
February 22, 2021
This Blended Boston Cooler is a sweet mix of the Michigan-made pop, Vernors, and vanilla ice cream. It's a sweet treat with that familiar Michigan taste.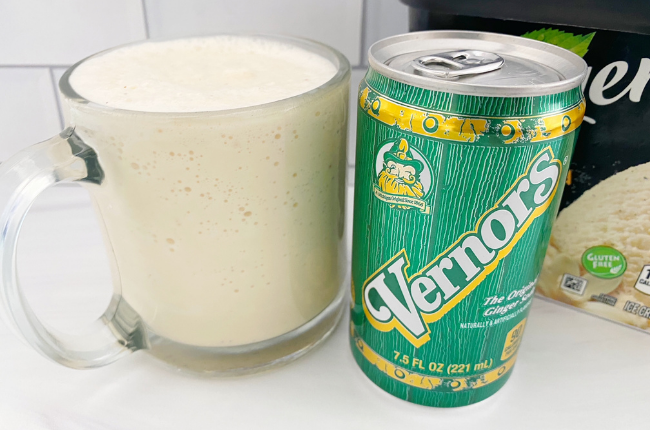 If you're from Michigan then you should be familiar with Vernors, a Michigan made pop made by a local pharmacist who used to serve his ginger pop at a soda fountain in his drugstore.
Now you can buy Vernors all over Michigan but in several other states too. Make sure to buy a 12-pack the next time you're at the grocery store for Blended Boston Coolers for the whole family or you can try our traditional Boston Cooler.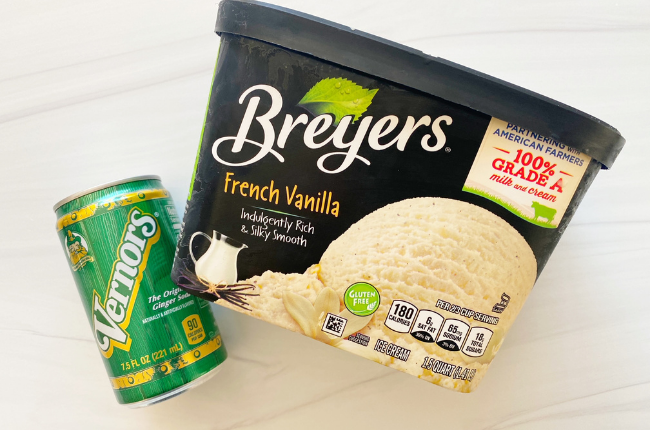 Ingredients:
Vernors Ginger Ale
Vanilla Ice Cream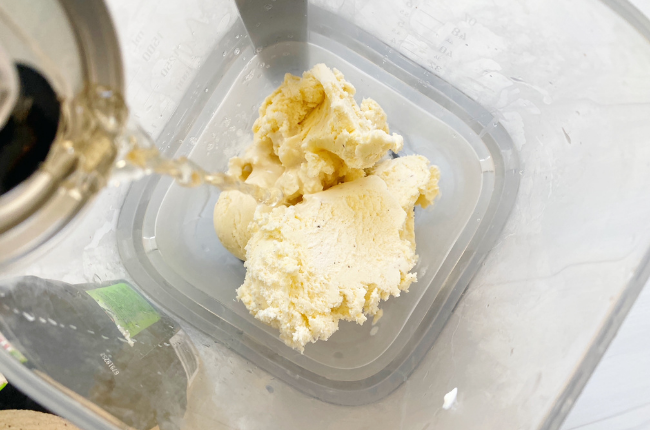 Directions:
Scoop 2 cups of vanilla ice cream into a blender with 1 cup of Vernors Ginger Ale.
Blend on high or milkshake mode for 2-3 minutes or until well mixed.
Pour into a cold glass and serve with a straw or a spoon.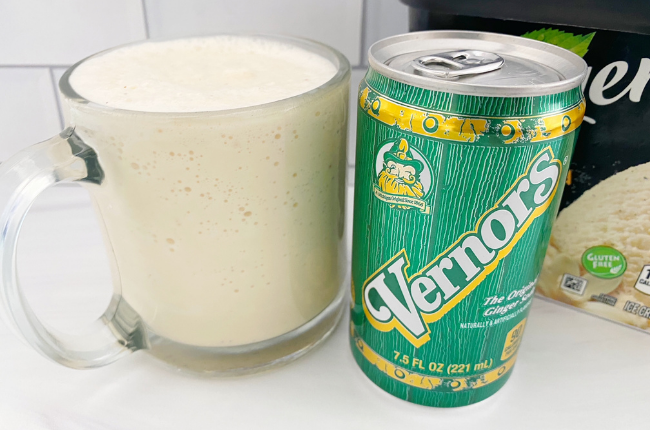 Vernors Ginger Ale is a favorite of Michiganders, probably because we grew up using it as a cure for stomach aches or any minor sickness. But now we realize we can drink it any time, with ice cream, in slushee form or on its own. Seriously, It's the best.
You might also enjoy:
Boston Cooler Recipe: Have you ever tried a Boston Cooler Recipe? An ice cream soda composed of just two ingredients, Vernors ginger ale and vanilla ice cream.
The Olive Burger: Do you like green olives? Then you will love our olive burger recipe. A juicy burger topped with a creamy olive sauce.
Homemade Blueberry Pie: With Michigan being a leader in blueberry production, homemade blueberry pie is a classic in Michigan.