Boston Cooler Recipe
October 22, 2019
Have you ever tried a Boston Cooler Recipe? An ice cream soda composed of just two ingredients, Vernors ginger ale and vanilla ice cream.
As a Michigan native I never knew growing up that Vernors ginger ale was a Michigan thing. I thought everyone knew about it. But to my surprise, It was created by a Detroit pharmacist, James Vernor. And is also the America's oldest surviving ginger ale.
I remember staying home from school sick with a stomach bug and sipping on Vernors. One of the only times we had pop in our house growing up. Still to this day, we get Vernors while sick. I'm not actually sure if it helps with an upset stomach, but supposedly the ginger in it is suppose to help. Either way, I'm still drinking it.
And if you are not sick and just want the tangy, ginger flavored carbonated beverage, this Boston Cooler Recipe is the way to go.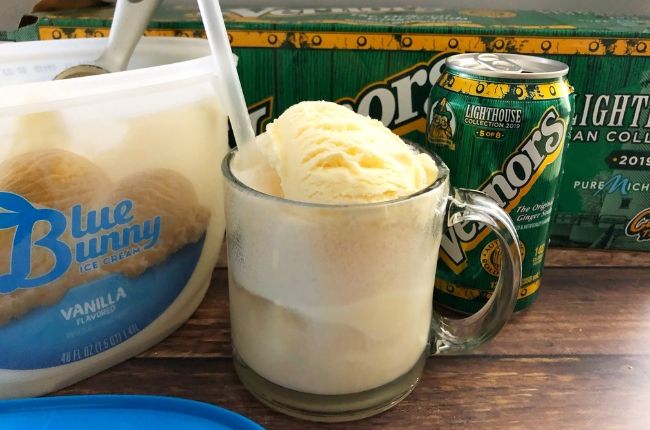 How to make this Boston Cooler Recipe: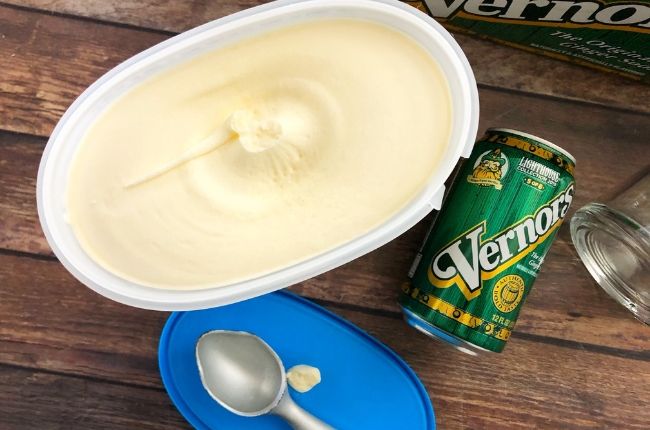 Ingredients:
Vernors Ginger Ale
Vanilla Ice Cream
You will also need:
Directions: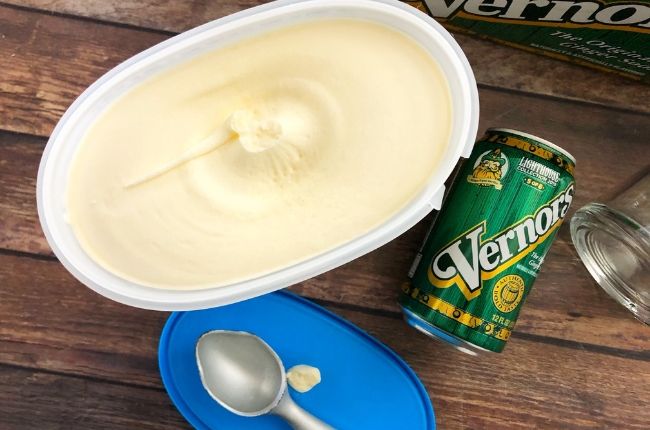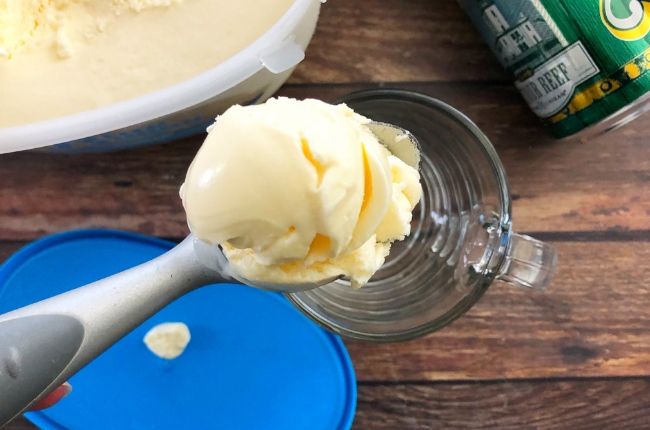 Scoop 1-2 scoops of vanilla ice cream into a mug.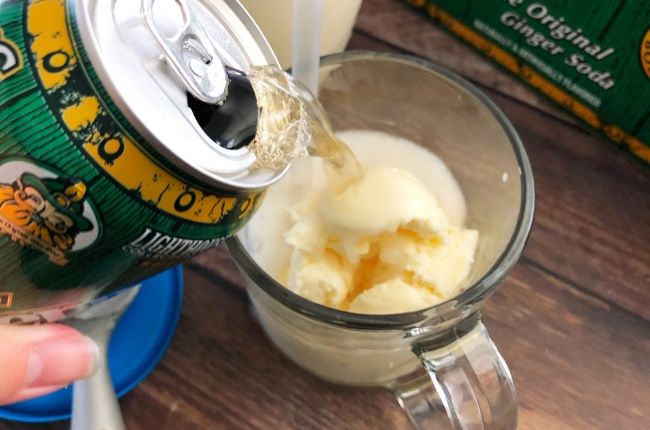 2. Open up a can of Vernors ginger ale and slowly pour it on top of the ice cream.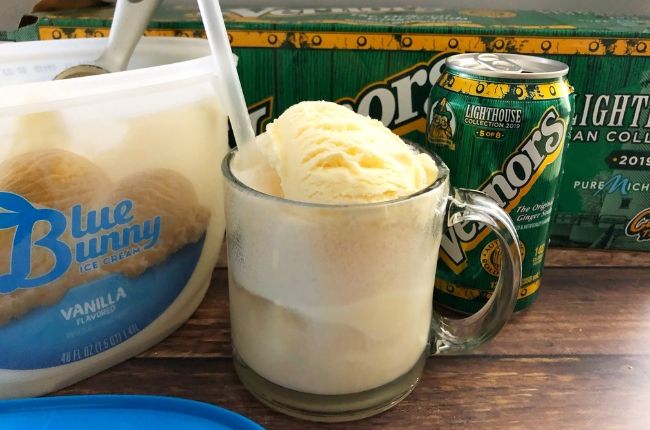 3. Serve with a straw and a spoon and enjoy.
Have you ever had a Boston Cooler? Tell us your thoughts in the comment section below.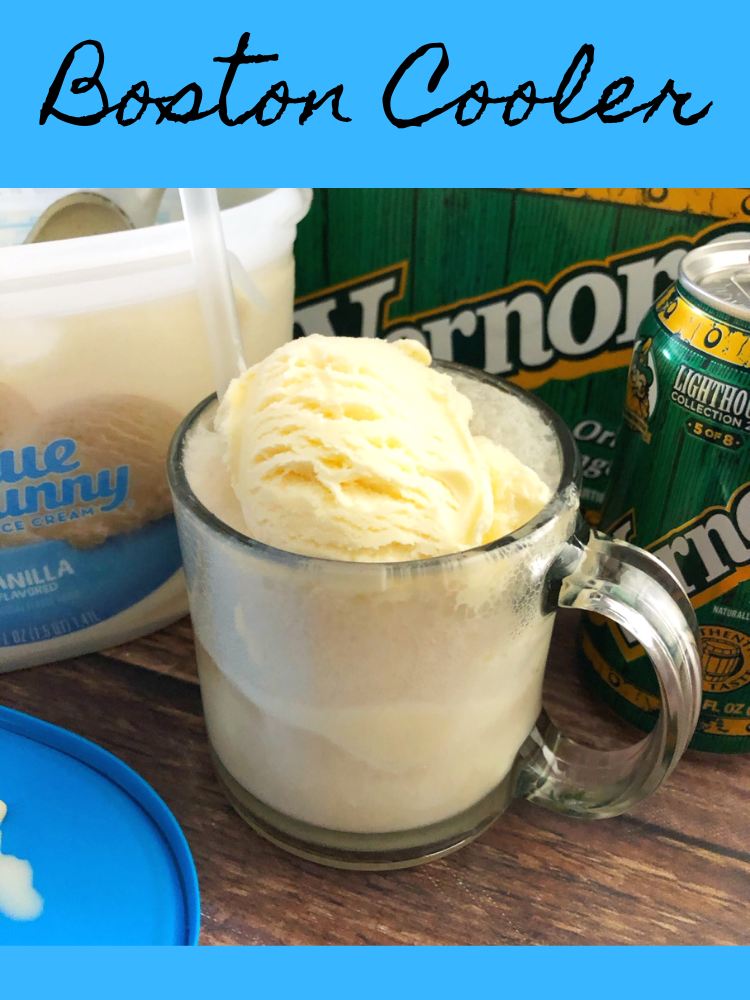 You might also enjoy our:
Classic Root Beer Float Recipe: Our favorite way to enjoy root beer is in root beer floats.
Easy to Make Caramel Apples: These Easy to Make Caramel Apples only require two ingredients for a yummy fall treat.
Michigan Cherry Salad: If you've ever been to Northern Michigan, you've probably tried or at least have seen a Michigan Cherry Salad on a local restaurant menu.