Chicken Tortilla Soup
August 27, 2021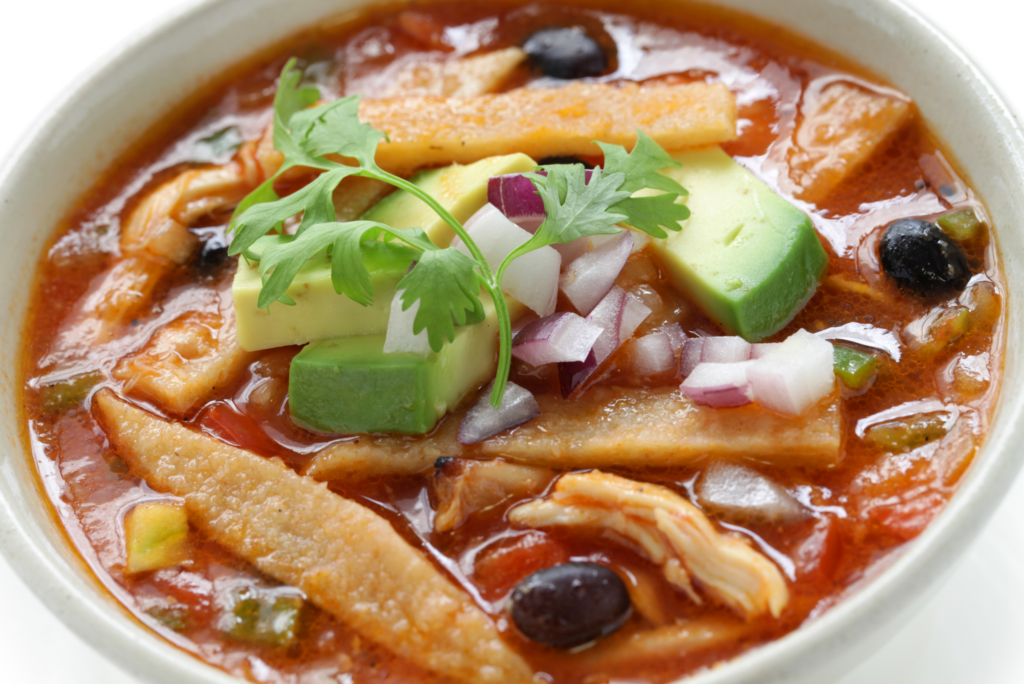 With the cooler weather slowly creeping up on us, it's always fun to breakout the cookbook and start experimenting with yummy fall recipes. Soups are always a go-to for me in the fall. This Chicken Tortilla Soup recipe that I adapted from the Pioneer Women is sure to get you in the fall mood!
Ingredients:
2 whole boneless, skinless chicken breasts
1 tbsp olive oil
Cajun seasoning to taste
1 cup of diced onions
¾ cup each of red and green pepper
2 cloves of garlic
1 (10 oz.) can of Ro-Tel tomatoes and green chilies
4 cups of chicken stock
3 tbsp of tomato paste
1 (15 oz.) can of black beans, drained
3 tbsp. of cornmeal or masa
5 whole corn tortillas, cut into uniform strips (2-3 inches)
Garnishes:
Sour Cream
Diced avocado
Diced red onion
Salsa
Grated Monterey Jack cheese
Directions:
Season chicken breast with Cajun seasoning and either bake or grill until cooked. When chicken is cooked, cool slightly and either shred or dice. Heat olive oil in a pot over medium-high heat. Add onions, peppers, and garlic. Stir and cook until just tender. Add Ro-Tel tomatoes, chicken stock, tomato paste, and black beans. Stir in shredded chicken. Bring to a boil, then reduce heat and simmer for 20-30 minutes. Mix cornmeal with a small amount of broth from soup. Pour into the soup and stir well to mix. Simmer for an additional 15 minutes. Check seasonings. Five minutes before serving, stir in tortilla strips. Serve hot and garnish on the side to top as desired.