Cross Country Skiing
December 21, 2018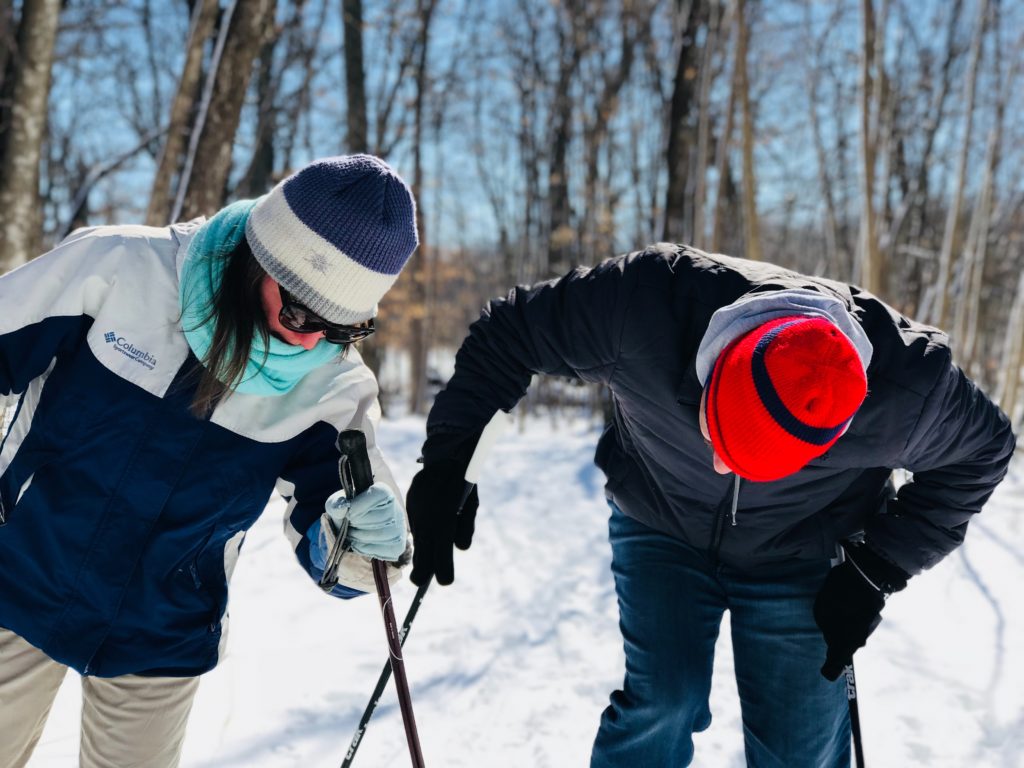 Northern Michigan is known for their winters but that doesn't mean you need to stay inside and hybernate. There are plenty of fun and adventurous ways to get out and enjoy Northern Michigan in the snow. One of the best ways to explore the area is atop a pair of cross-country skis.
Because of the many trail systems, both maintained and rustic, the area offers an abundance of locations to step into your cross-country bindings and glide—or skate– into the quiet.
For those searching for well-maintained and easily accessible trails, the Nub's Nob ski area offers a Nordic center comprised of nearly 13 miles of interconnected loops, ranging from beginner to expert. Leave the crowds behind and kick your way through the towering pines and hardwoods, angling back to the main lodge and enjoy a memorable doughnut in the cafeteria when you finish.
On the other side of Pleasantview Road from Nub's, Boyne Highlands, also offers groomed trails for Nordic enthusiasts. The trail system here ranges over 35 kilometers, offering the scenic glide through the woods as well as some challenging hills for those that are up for the workout.
For skiers preferring a less structured experience, Northern Michigan boasts an abundance of less groomed options. East of Petoskey off Mitchell Road, is the Wildwood Hills trail system, made up of a series of interconnected loops offering skiing for everyone from beginners to experts. There is nearly 9 miles of trails that are only groomed through use. This offers skiers an enjoyable day of skiing while avoiding the crowds.
Other unimproved spots offering easy access include the shorter loops along the Bear River adjacent to North Central Michigan College, as well as the dunes and trails at the Petoskey State Park.
Golf courses are another great winter location for cross-country skiing. Golf courses provide rolling terrain and open spaces suitable for Nordic skiing. A great spot to check out is Birchwood Farms Country Club.  This location offers 8.5 kilometers of trails that are groomed for classic skiing with a few  significant hills to climb. The Outfitter in Harbor Springs provides grooming and parking is available at the clubhouse. 
Whether you prefer groomed trails or unimproved loops, there is plenty of cross-country skiing available for every skill level.