Egg in a Hole
March 26, 2020
If you have eggs, bread, and a little butter, you can easily make our egg in a hole breakfast recipe.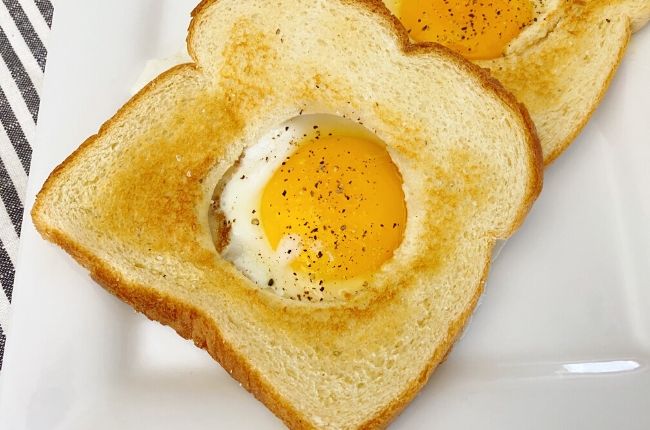 A lot of us are working from home, for the time being, and cooking at home a lot more than usual too. We haven't been stocking up on groceries; instead, we are limiting our trips by only shopping once every two weeks to avoid going to the grocery store too much.
We love going out to eat and supporting our local restaurants, which we are still doing in combination with cooking more at home. Cooking at home more means sometimes we have to get a little creative. That is why we made an egg in a hole for breakfast recently, instead of a slice of toast and scrambled eggs like we usually do, we decided to change it up. Learn how to make your own; they are super easy.
How to make an Egg in a Hole:
Ingredients:
Bread
Eggs
Butter
Salt and pepper
You also will need:
Frying pan
Round cookie cutter
Spatula
Directions: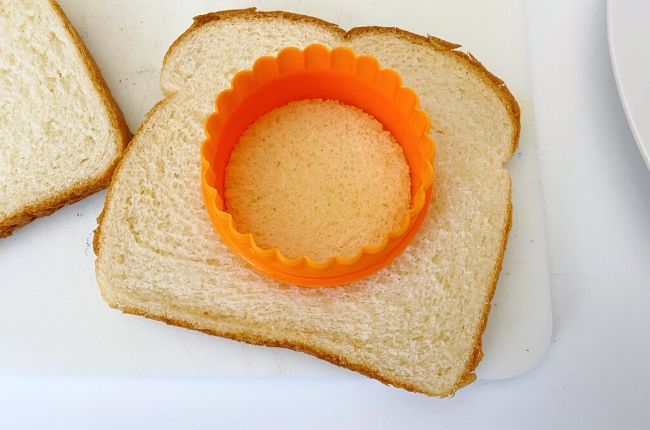 1. Grease a frying pan with butter.
2. Use a cookie cutter to cut out a circle from the center of a piece of bread.
3. Place the bread in the toaster for about 30 seconds.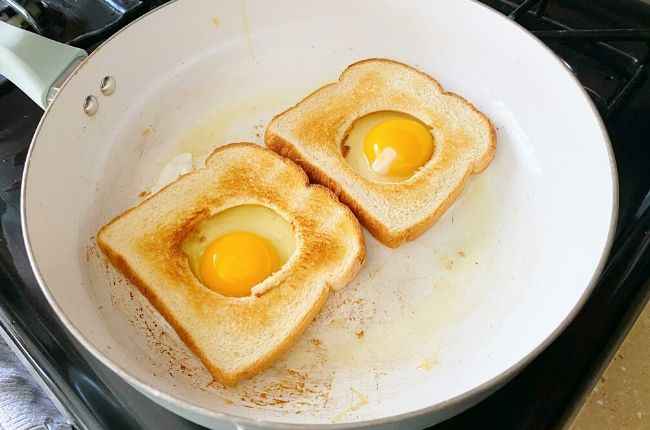 4. Lightly butter the toast and place it into the frying pan on med-high heat.
5. Crack an egg into the center of the piece of toast, sprinkle with salt and pepper and cook until over medium (or however you like your egg cooked).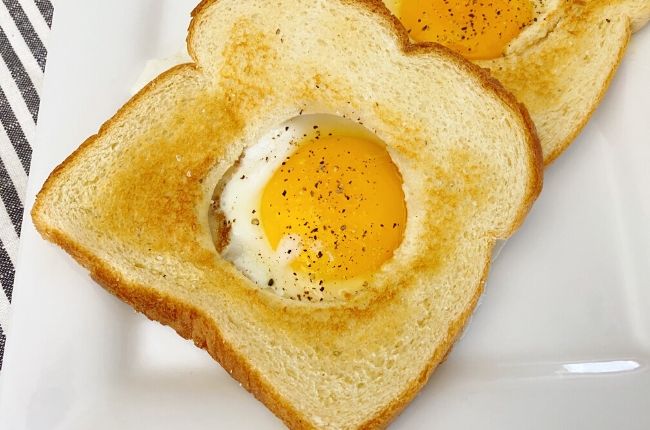 6. Use a spatula to place the egg in a hole onto a clean plate and enjoy!
You might also like our other breakfast recipes:
Apple Cinnamon Muffins: These Apple Cinnamon Muffins are full of flavor and are perfect for a fall breakfast with a cup of hot coffee.
Eggs Benedict: My family loves eggs yet they have never had eggs Benedict before. I'd honestly never even considered making eggs Benedict at home but my family loves eggs so why not give it a try?
Michigan Maple Syrup: Okay, so the jury might still be out on the question of waffles versus pancakes (waffles), but regardless of where you fall on this question, there is no disputing that pure Michigan maple syrup makes all your breakfast treats taste better.
You may also enjoy one of our Michigan mugs with your breakfast: