Events Near Petoskey in the Fall
October 9, 2019
Fall is such a beautiful time in Northern Michigan. You will want to visit a couple if not more of these amazing events near Petoskey in the Fall.
I love enjoying the Fall by taking photos of the beautiful colors, having hot apple cider and bundling up in a sweatshirt and going to a few of the many events located near us in Petoskey. There is so much to do that a lot of people don't know about. Here are some of my favorites so more people can enjoy them too.
Beard's Brewery Trivia: Every Tuesday night at Beards Brewery, October 1st through December 17th. Right down the street from Grandpa Shorter's, you can have a fun night of trivia. Casual teams are welcome or come every Tuesday for an 11 week season. Prizes are awarded for high scores (although I've never had a high score, haha).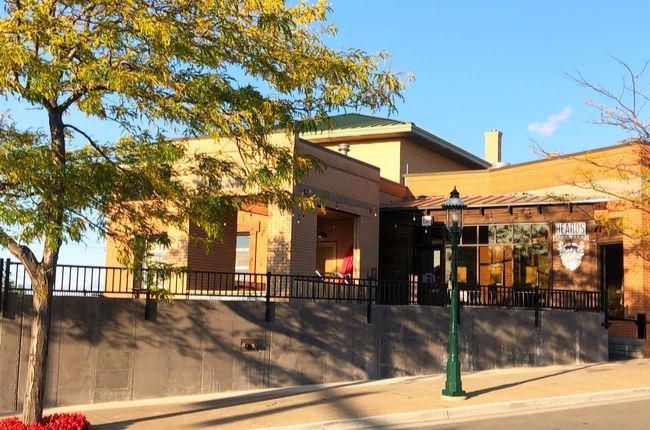 Fall Fest Weekends at Pond Hill Farms: Every Saturday & Sunday, September 28th through October 27th from 11am-5pm. Enjoy the day by going on a hayride, pumpkin bowling, pumpkin smashing, shoot the squash rocket, having your face painted, visiting the farm animals, enjoying some cider and donuts or take part in the wine and beer tasting and farm to table lunches.
Apple Fest at Friske's: Saturday, October 12th, 2019. Kick off the day at 8:00am with an Apple Streusel Pancake Breakfast. Live music by the Cherry Blossom Ramblers starting at 11am and tons of activities throughout the day, including face painting, outdoor play area, pumpkin bowling, wagon rides, giant apple slingshot, big apple balloons and pick your own apples.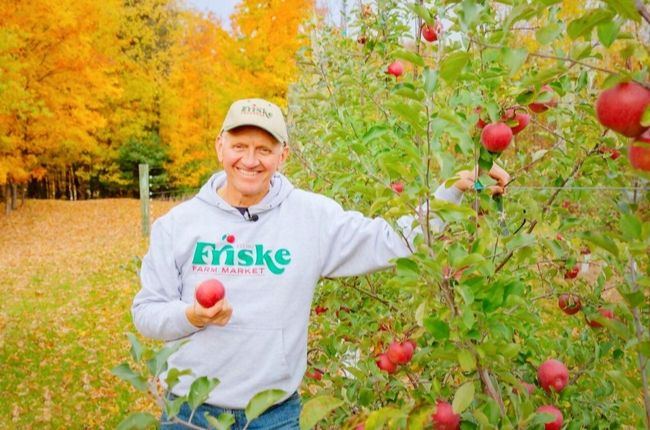 Applefest Arts & Crafts Show– October 11-13th, 2019. Located in Charlevoix, MI. Enjoy lots of fall treats like apple pie, caramel apples and apple cider while you shop from local artists along Lake Charlevoix.
Fall Color Tour Flight with Great Lakes Air: Enjoy a 20 minute fall color tour flight, check out the colors from a different angle.
Petoskey Countryside Fall Color Tour: Departing on October 12th and 13th at 2:00 with tickets starting at only $20. This will be a train trip you will never forget with views of Northern Michigan's beautiful fall colors on a relaxing train ride.
Explore the Tunnel of Trees: Enjoy this beautiful ride from Harbor Springs to Cross Village anytime during the day in the comfort of your own car. On this narrow road, you will get to see the beautiful fall colors of Northern Michigan. But don't forget to pull over about halfway through your trip, in Good Hart, at the Good Hart General Store for some lunch and great souvenirs.
What are some of your favorite fall activites to do in Northern Michigan? Let us know in the comment section below!
You might also enjoy:
When and Where to See Fall Colors in Michigan: It's time to plan your Michigan fall color tour. According to meteorologists, fall colors are on track to peak early this year, thanks to cooler than normal nighttime temperatures in September. You don't want to miss the Mitten State's shortest, but most spectacular season. Here's when and where to see fall colors this year.
Hike Emmet County this Fall: One of the best ways to experience the beauty of fall in Northern Michigan is to get out into the woods and go for a walk. Emmet County has many trails that provide an opportunity to see autumn color up close and personal.
October is the Month for Fall Color Tours in Michigan: Michiganders know one of the best things about living here is getting to enjoy four distinct seasons, and Autumn is on the way. Days are getting shorter. Soon the air will be crisp, and the forests will start to show their blazing red, orange and yellow fall colors. Taking a Michigan Fall Color Tour is a whole new way to experience all The Mitten State has to offer.