Fall Cinnamon & Sugar Cut Outs
September 17, 2018
It's mid-September and the weather has been absolutely gorgeous here in Northern Michigan. We finally have our Indian Summer. I spent much of the weekend at the ice rink looking at friends beach and boat photos but only being outside a few minutes was heaven. I have my fingers crossed that the rest of the week continues to be warm and sunny.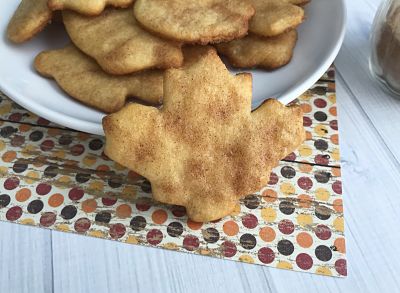 With school being in session I'm always looking a head toward after school snacks and weekends. I love semi-homemade and easy recipes that don't take a lot of time. If you check out last weeks recipe for Apple Pie Crescents you know I love using crescent rolls! You grab a tube just about anywhere and almost everyone loves them fresh out of the oven. I love that they are super versatile. Using them in recipes like the Apple Pie Crescents, Chicken Pot Pie Crescent Rolls and Pizza Roll Crescent Pinwheels make bland every day meals a little more fun and appealing. My kids will eat just about anything wrapped in a warm and yummy crescent roll, so no complaints here!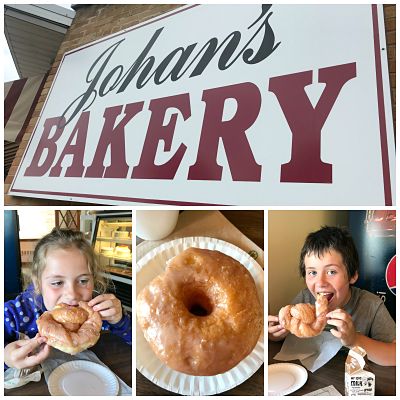 Fall Cinnamon & Sugar Cut Outs
Ingredients:
1 package of Pillsbury Crescent Dough Sheet (I found mine at Meijer)
1/4 C. granulated sugar
2 tsp. ground cinnamon
3 tbsp. butter, melted
Fall leaves and acorn cookie cutters
Directions:
Preheat the oven to 350 degrees and line a large baking sheet with parchment paper.
Combine the granulated sugar and ground cinnamon.
Open the Pillsbury Crescent Dough Sheet and carefully unroll.
Use the fall leaf and acorn cookie cutters to cut out various shapes.
Place the shapes on the baking sheet.
Brush each cut out with melted butter and generously sprinkle the cinnamon & sugar mixture over the top.
Bake for 10-12 minutes.
Remove from the oven and let cool a few minutes.
Enjoy warm.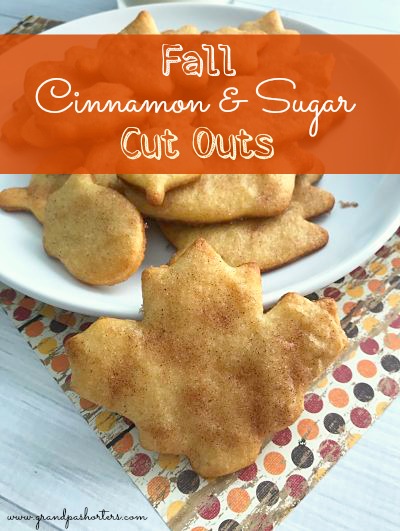 Looking for for more semi-homemade recipes using crescent rolls?