Fashion Tips – Basics are Essential and Fabulous
June 9, 2015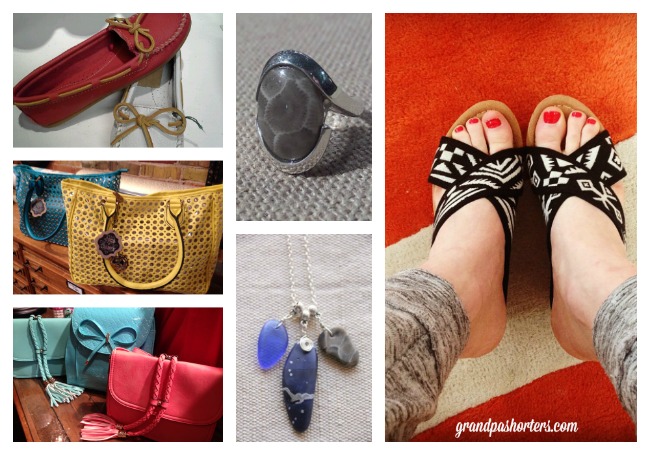 "Dress shabbily and they remember the dress; dress impeccably and they remember the woman." – Coco Chanel
Having basic items that pair well with your outfits make it a lot easier and stress free to get ready in the morning.  It is important to have items that coordinate – that way you can use pieces with multiple outfits.  Many women like to play it safe with blacks or navies – in this case be sure to throw in a bright shoe and purse to get a splash of color and interest to your outfit.  It also looks more sophisticated.
My advice is to buy items that pair together well.  Think:  How many outfits can I wear this with?  If you start asking yourself this question your closet will become a wardrobe and you will have something to wear everywhere you go whether it be dressy, casual or work.
I like to clean out my closet and figure out what items I need and make a list.  Remember items like shoes, coats, jewelry and purses as these are the items that will finish the look and pull all your items together to make an outfit.  If you buy properly you will be able to use items for multipurpose.  Also, be sure to attend to your hair on a regular schedule and don't be afraid to get help updating your makeup with a professional!
Be sure to select clothes that look good on you NOW.  Not – if I lose 10 pounds this will look good.  Having clothes that are current and properly fitting will also give you the confidence to get out and get what needs to be done – done.  Having a strong attractive look at any weight and being put together shows the world that you respect yourself and that you are someone people want to be around or work with.
"Clothes aren't going to change the world, the women who wear them will." – Anne Klein
Grandpa Shorter's has fantastic flats and sandals everyone needs to go with all your spring, summer and fall outfits.  The flat featured in the picture I am in love with – I have them in both red and white and they are a staple in my wardrobe.  I wear them most days a week and they could not be more comfortable.  I get tons of complements on them as well.  They are truly the perfect basic to go with dressy to casual outfits – a staple flat. If you don't see what you're looking for on the website, just call 1-866-Shorter and you'll get a personal shopper that will help you!
"You can never be overdressed or over-educated." – Oscar Wilde
If you're in Petoskey, stop on by J.W. Shorter & Son Mercantile for a great selection of purses. They are statement pieces – be sure to get there before they sell out – I have two already.  Having a nice purse will pull your whole look together.  It is smart to have a few that coordinate with your outfits to be sure you are ready for any occasion.  Do not wait to be invited to an event to have the correct attire for it.  You should have a wardrobe you can go into and come out with an outfit you will look stunning in and will be appropriate for the kind of events you attend.
"People will stare.  Make it worth their while." – Harry Winston
Until Next Time,
Alex Shorter
West Coast Shorter Wife