Fun Ways to Celebrate Father's Day
June 15, 2020
Father's Day is right around the corner, here are some fun ways to celebrate Father's Day.
For Father's Day, we celebrate my husband and all he does for us. He gets to choose what he wants to for the day, and for added measure, we add in a surprise for him too. Something that would be a treat for him, that he doesn't do for himself often, like golfing or going to his favorite restaurant.
Here are a few ideas to make Father's Day fun for that special dad, grandpa, or husband in your life.
Boating: Dad's love anything with a motor, right? Why not take your Dad out on the lake for a day of boating? Many local marinas rent boats if you don't have one of your own. Check out Indian River Marina or Burt Lake Marina. Pack a lunch, bring some tubes, and have a blast of a day as a family.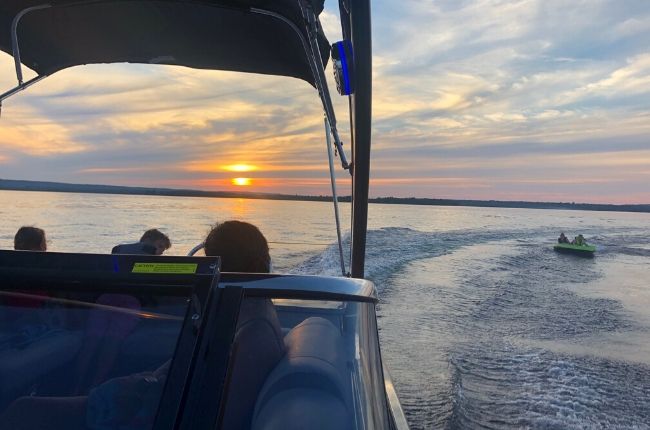 Fishing: Grab some poles and bait and head on over to the Bear River, Petoskey City Marina, Spring Lake Park, or any public place on Lake Michigan that allows fishing.
Golfing: Courses are open and ready to walk, or cart rentals are available. Petoskey has 17 nearby golf courses ready for your swing. From Springbrook, Bay Harbor, Boyne Highlands, Crooked Tree, and many more.
Camping: There are many campgrounds around Northern Michigan. The Katydid has them all mapped out on their blog. Camping is such a fun family activity. You can hike, build a campfire, play some corn hole, and spend the weekend with your dad. Check out these 10 Must-pack Essentials for a Michigan Camping Trip to make sure you don't forget anything before you go.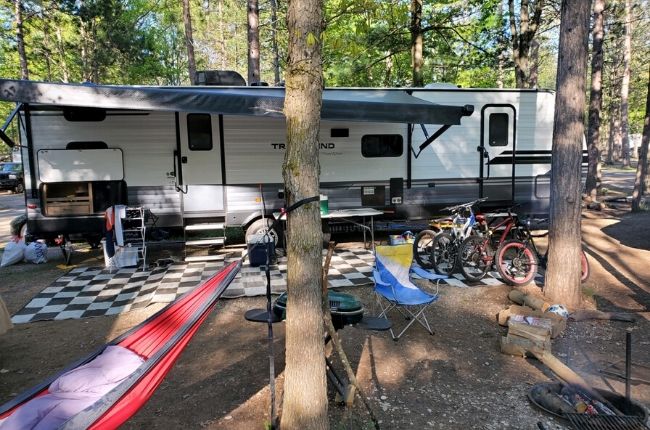 Cook/Grill: If your dad is the grill master at home, then cooking dinner for him will be a treat. Stop off at your local meat market like Plath's in Petoskey and pick out some items to grill. Prepare the meal and have dinner ready for him; he will love it.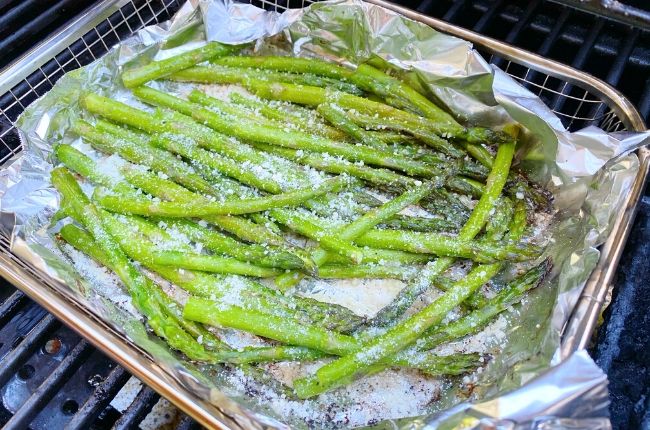 You might also like:
Easy Grilled Asparagus: A great side dish for dinner, learn how to make our easy grilled asparagus with an intense savory flavor.
Hiking in Northern Michigan: Hiking in Northern Michigan is a great way to get outdoors, burn some calories, and see the beauty of nature.
Northern Michigan Bucket List: We love Northern Michigan, the beautiful beaches, million dollar sunsets, and scenery like no other. We provided you with a few things you might want to check off your Northern Michigan bucket list while you're enjoying the area.