Grandpa Shorter's Custom Easter Baskets
March 8, 2021
Look no further, Grandpa Shorter's Gifts is your one-stop-shop for Easter baskets and Easter goodies. Once again we are offering Grandpa Shorter's custom Easter baskets, filled to the brim with handpicked items perfect for the little ones you love.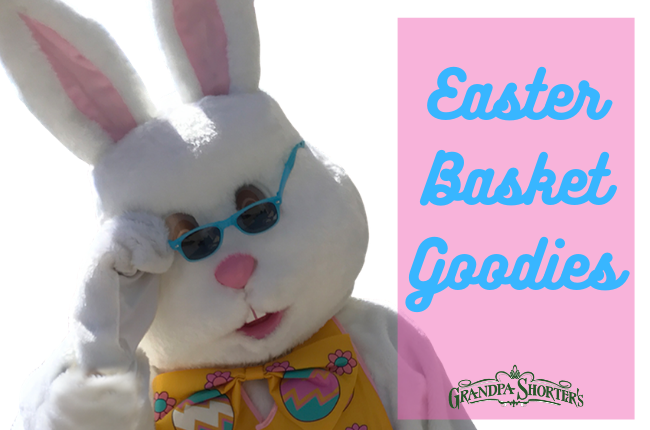 Here are all the details:
Choose your Easter basket value and let us do the shopping for you! Order before March 22, 2021, and we'll mail you $5 in Shorter Bucks per basket to be used on any $20 purchase online or in our store during April 2021. Buy three baskets, earn $15 in Shorter Bucks. Order early to earn!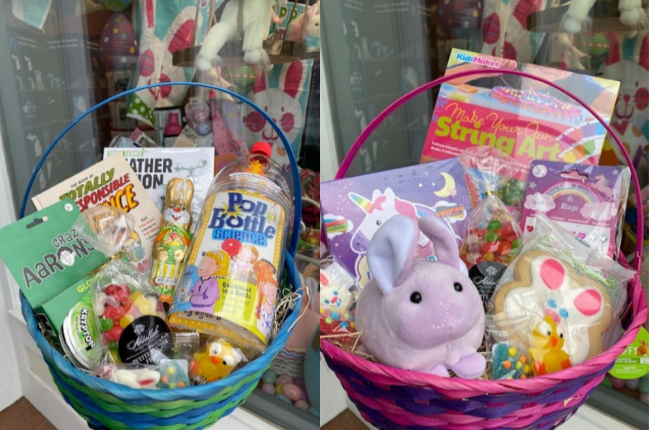 Click here and choose your Personal Easter Basket value, ranging from $35-250.
Standard shipping is $6; free local delivery, or curbside pick-up. Please place orders being shipped on or before March 28, 2021, to allow for shipping delays. We cannot guarantee on-time delivery.
After your order is complete, you will receive a survey to tell us about the gift basket recipient, including questions regarding age, gender, interests, amount of candy you are comfortable giving, and any other unique details that will help our shoppers create the perfect basket for your loved one.
Each box or basket will be filled with fun and festive items based on survey answers and monetary value purchased.
Images are examples of some of the products that may be in your special Easter basket. These baskets were filled for previous customers and are not a complete depiction of what may be included in your bundle. We have three stores with great products to fill your baskets!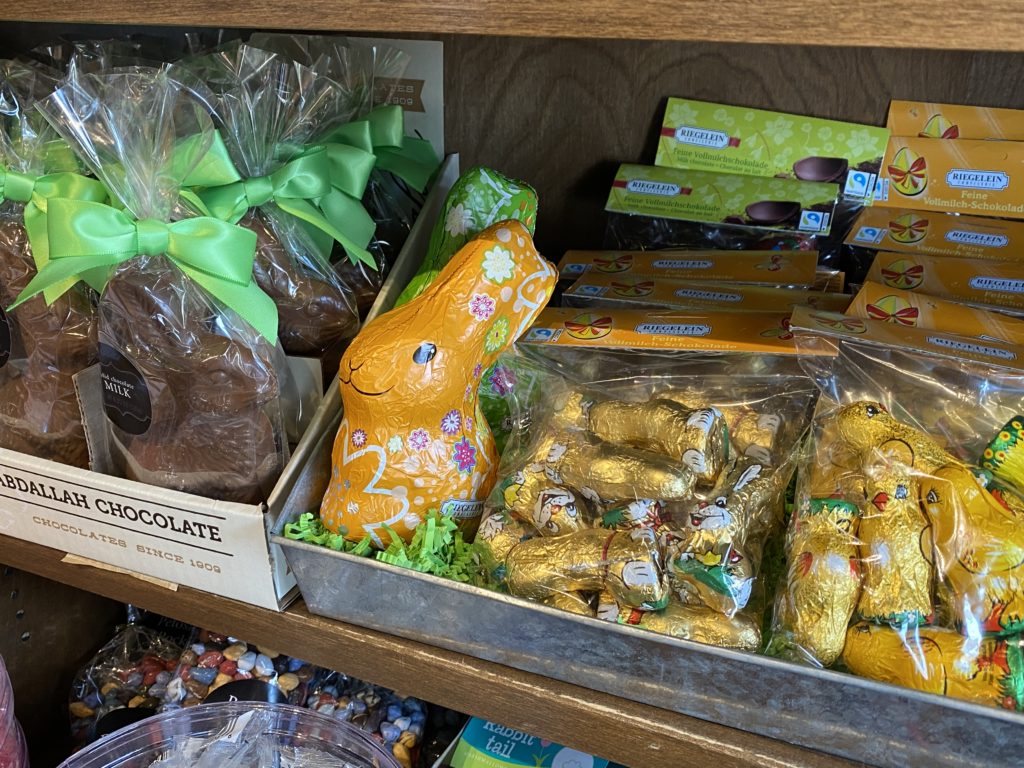 If you like to put together your own baskets but still love all of our goodies, stop by Grandpa Shorter's Gifts and shop with us or shop online at GrandpaShorter.com. Either way we are happy to help with all your Easter needs.
You might also enjoy:
History of The Easter Bunny: With all the snow we have had this winter it's hard to believe that there will soon be an end in sight and spring will eventually make it's way to northern Michigan.
Easter Bunny Cupcakes Recipe: Today we made these adorable Easter Bunny cupcakes. The Easter Bunny mold can be found at your local craft store and the white chocolate candy melts take only minutes to melt for the chocolate Easter Bunnies.
7 Spring Break Staycation Ideas: If you're not planning a spring break trip this year, I've put together a list of spring break staycation ideas. Some are free whereas others might cost a bit but even just a quick overnight trip somewhere to get out of town will help beat the winter blues.