Green Bean Casserole
November 18, 2020
Green bean casserole is a staple on the dinner table on Thanksgiving day, a creamy and crunchy side dish that everyone enjoys.
If you make a list of the top items that are on the table during Thanksgiving dinner, you'll most likely find turkey, mashed potatoes and gravy, stuffing, and of course, green bean casserole.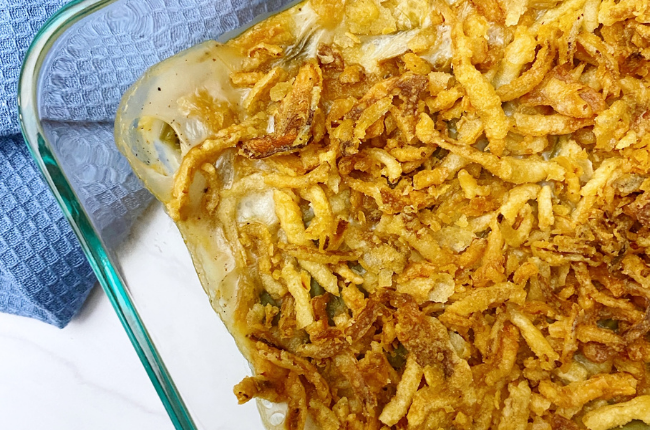 For under $7 you can make one of the most favored Thanksgiving side dishes in American, green bean casserole. Here's everything you'll need.
Ingredients:
2- 14.5 Ounce Cans Cut Green Beans (you can always use fresh or frozen)
10.5 Ounce Can Condensed Cream of Mushroom Soup
1 Cup Milk (any %)
Black Pepper
2.8oz Crispy Fried Onions
1 teaspoon soy sauce (optional)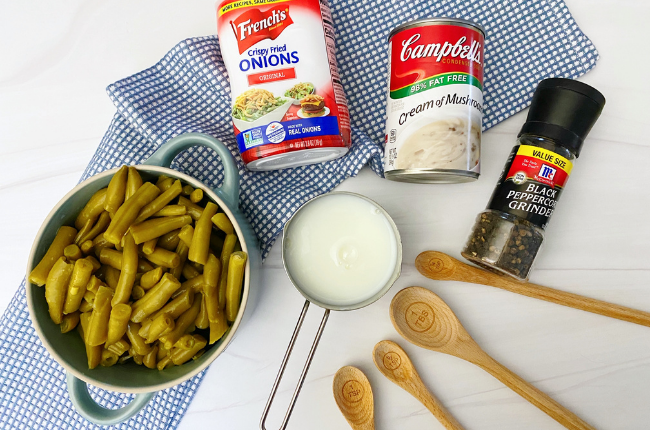 Directions:
In a large mixing bowl, combine the cream of mushroom soup with the milk and mix well.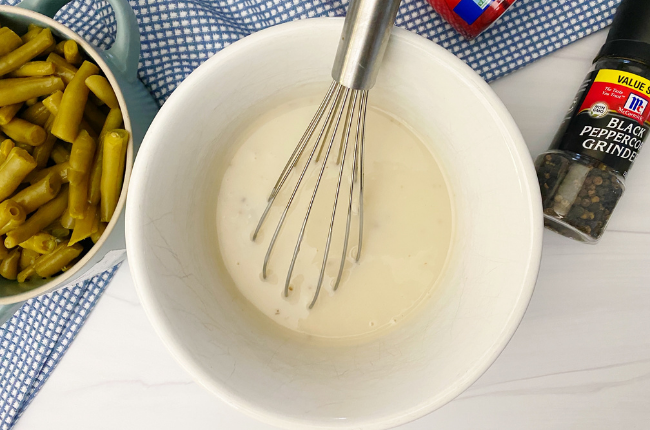 2. Drain and Mix the green beans and pepper into the cream of mushroom soup mixture.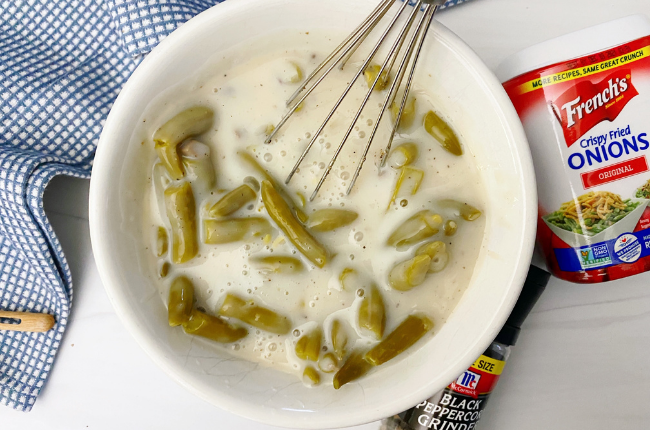 3. Pour the green bean casserole into a 8″ x 5″ baking dish.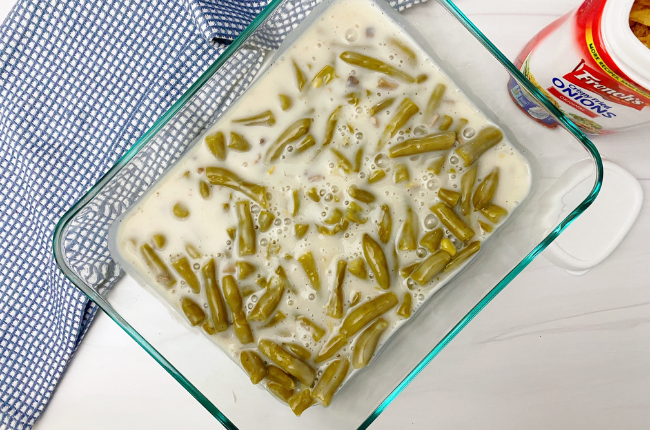 4. Top the casserole off with crispy fried onions and bake at 350 degrees for 35 minutes or until the fried onions are golden brown.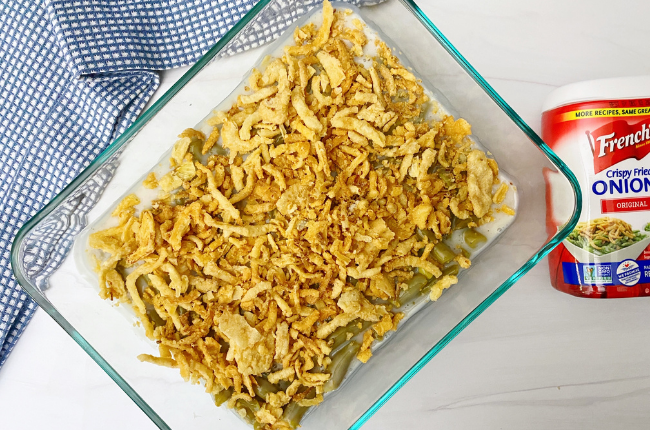 5. Place the casserole on a hot pad right on the table for the whole family to enjoy.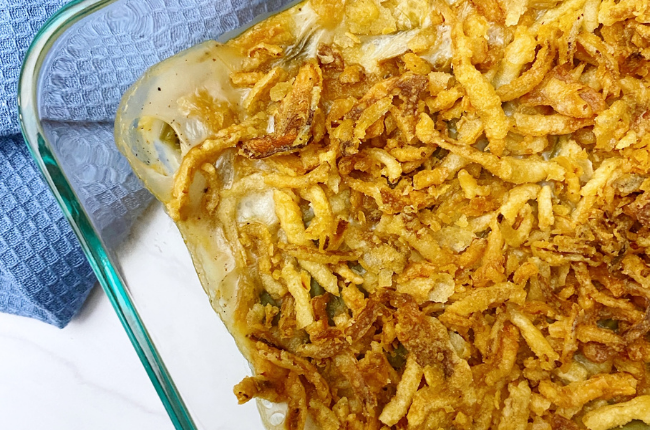 What's your favorite part about Thanksgiving? Time with family, yummy food, or football? Let us know in the comment section below.
You might also enjoy:
Spend Thanksgiving in Northern Michigan: This Thanksgiving, take advantage of the extra time off school and work and spend it with your family in beautiful Northern Michigan.
Easy to Make Pumpkin Muffins: These Easy to Make Pumpkin Muffins only require a few ingredients and taste like pumpkin pie.
How to Cook the Perfect Turkey: Thanksgiving is quickly approaching, and that means you'll need to know How to Cook the Perfect Turkey.