Happy Holiday Habits
December 1, 2022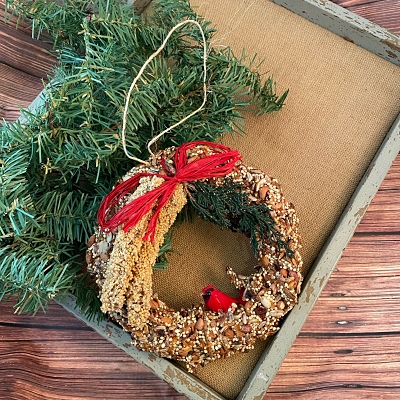 The holiday season is rife with traditions, whether unique family customs and rituals or ones in which the populace at large partakes. Perhaps you bake a special kind of cookie or watch your favorite holiday movies with friends and loved ones every December. Maybe, like my family, you chop down an evergreen the day after Thanksgiving and festoon the outside of your home with bright, colorful lights. Some families participate in Iceland's Christmas tradition of Jolabokaflod, which translates to "Christmas book flood," and entails gifting each other books on Christmas Eve and spending time together reading.
However, more widely practiced and seasoned traditions include hanging stockings on the mantle for Santa Claus and decorating trees with ornaments to brighten our homes.
Since the early 1800s, stockings have been a holiday staple, adorning the chimney area in anticipation of receiving small gifts from Santa. Before that, though, stockings were a European tradition associated with Saint Nicholas Day–December 6–in accord with the legend of St. Nicholas sliding down a chimney to put gold nuggets, balls, or coins in the drying stockings of children belonging to a near destitute, but too-proud-to-accept-charity father. Only later did stockings get attached to December 24.
Today, stockings are a fun bonus to the Christmas holiday fun. Some stockings are personalized with names, festively decorated with glitter and bells, or even homemade. Stockings are usually stuffed with things like candy, small toys, little crafts or games, and sometimes even practical items like toothbrushes, cell phone accessories, socks, or even kitchen gadgets! Heck, I'd be pumped to receive an ice scraper in my stocking!
Fun examples of stocking stuffers Grandpa Shorter's Gifts recommends are Grow Bigfoot–it's like those growing dinosaurs that go in water, but better because it's Bigfoot, and he emerges from a tree stump. A fun activity gift is the Tiny Baking Kit, which you can use to make 20 different recipes–it's fun and educational! And a game that the whole family can enjoy is Kids Against Maturity because, after all, we need some silliness during the holiday season. And, of course, candy is always a winning choice with which to fill stockings.
Now, I'll admit, talking about stocking goodies before discussing Christmas tree ornaments is like putting the sleigh before the reindeer–pure jolly folly. We all decorate the tree before diving into those treats-filled socks!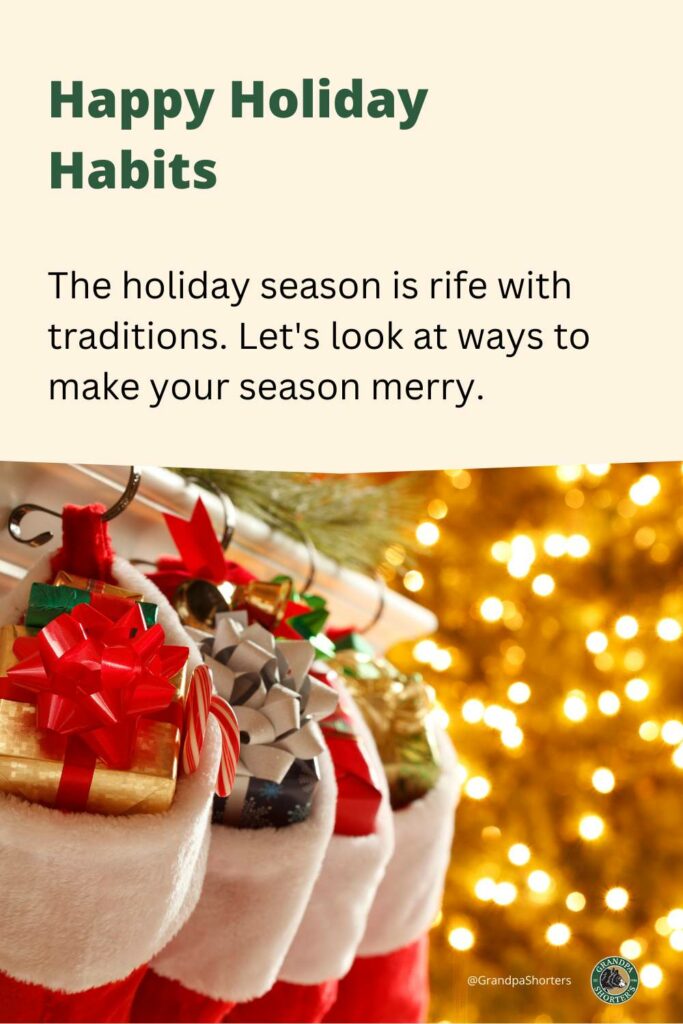 I don't know how much you know about Christmas trees and their ornaments, but both originated in Germany–the tree tradition started in the 16th century, and glass ornaments came to be in the 1800s. The first decorations that made the boughs bow were apples, pastries, and candy–maybe that's why some of us hang other edible products, like cranberries, popcorn, candy canes, and dried fruit, on our trees nowadays.
The glass ornaments we're most familiar with were initially called baubles, and Hans Greiner made the original baubles around 1850. These were the first manufactured ornaments, and it wasn't long before big companies and other countries wanted to experience the commercial success of the German glass blowers. In the 1970s, Hallmark jumped on the bandwagon by creating the keepsake ornament, which made ornaments more individualized and collectible–and the love of ornaments still exists to this very season.
But the best part is that Christmas ornaments can be made of any material, not just glass! There are woven, wooden, ceramic, wool, plastic, porcelain, metal, and even stone ornaments, like the Petoskey Stone ornaments we have on display at Grandpa Shorter's Gifts. There are even birdseed ornaments so you can share the yuletide spirit with the birds who tough it out during the cold weather.
Some families give each child an ornament every year–unique ornaments that speak to what transpired that year in each person's life, and I think that's a beautiful memento. Plus, that means someday those kids will have an ornament collection ready to go for their own home and Christmas tree! But some of the absolute best ornaments, in my opinion, are the ones made by kids with yarn, popsicle sticks, glitter, paper cups, beads, and whatever else they could get their little hands on!
So, if you're looking to stuff your stockings or find special adornments for your evergreen tree, drop by Grandpa Shorter's Gifts and see what we have stocking our shelves! We may even be able to deliver your letters to Santa if you happen to have one written.