Homemade Banana Bread
March 31, 2020
Everyone loves comfort food recipes like spaghetti, fried chicken, and one of my all-time favorites, homemade banana bread.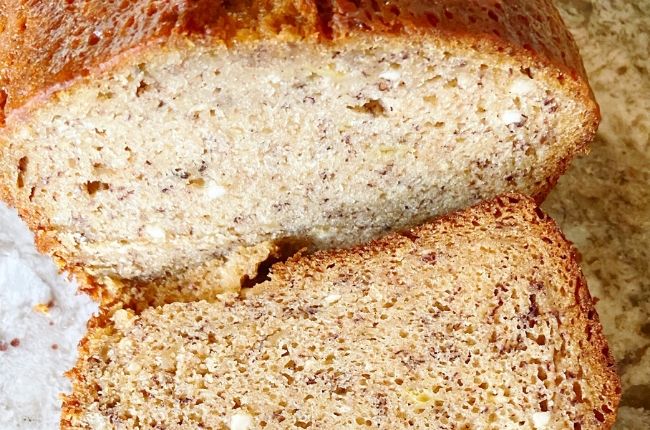 We have been cooking a lot at home recently, and since my husband knows how much I love to bake, he has been asking for banana bread. I had to keep saying no to his request due to our bananas being fresh from the store and not ripe enough yet. Well, some time has passed, and now we only have two bananas left, luckily they are ripe. I figured I should probably make it sooner rather than later as I love to put things off, ha.
If you have a little free time, grab a few ripe bananas and make a couple of loaves. What's great about banana bread is it's enjoyable with a cup of coffee, tea, or any time of the day.
How to make banana bread:
Ingredients:
1 1/2 cups of overripe bananas, mashed
1 large egg, beaten
1 1/2 cups of all-purpose flour
1 cup sugar
1 tsp baking soda
1 pinch salt
1 tablespoon vanilla extract
1/3 cup butter, melted
Instructions:
Preheat the oven to 350 degrees and grease a loaf pan with butter or a non-stick cooking spray.
Peel 2 bananas and mash them into a large mixing bowl.
Mix in the melted butter, sugar, vanilla and egg,
Then mix in the flour, baking soda, and salt.
Pour into the loaf pan and bake for 55-60 minutes.
You may also enjoy these other recipes:
Homemade Bread + Comfort Food Recipes: Because this recipe takes a while (totally worth the wait) I suggest making a few batches. You can always wrap and freeze the extra and then warm it up when you want some homemade bread!
Hearty Slow Cooker Chili: Today on the blog I'm sharing a hearty slow cooker chili recipe with you. It's super simple to throw together and is ready in only a short amount of time. If you're not in the mood to eat right away, simply turn the slow cooker on low and let it simmer most of the day, and you'll have a hearty warm meal when you walk in the door. Serve with shredded cheese, onions, or even sour cream.
Easy Stuffed Shells: I have a recipe that is perfect for cold winter nights and makes enough for a large crowd OR an extra pan to freeze.