Homemade Lemonade
July 29, 2020
Lemonade is a summer staple and although it's sold everywhere, homemade lemonade is by far the best!
Our neighbor's son has had lemonade stands lately, and it reminded me of how good homemade lemonade is. Cars have been pulling over, and people walking by have stopped to enjoy a fresh glass. It's not as sweet as the store-bought or the pre-made mixes, plus making it on your own gives you more of an appreciation for it.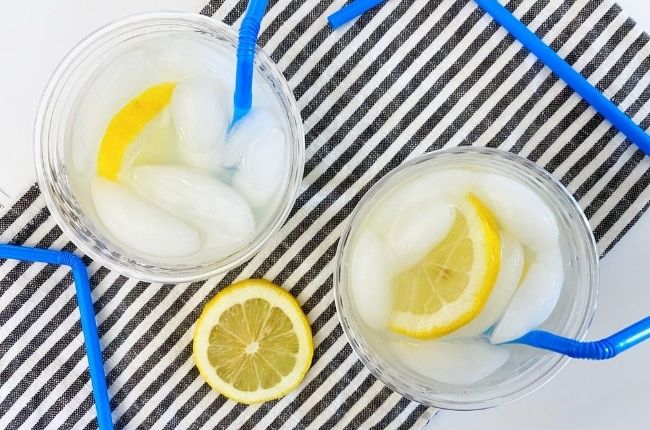 How to make Homemade Lemonade:
Ingredients:
2 cups of fresh lemon juice (9 lemons)
2 cups granulated sugar
5 1/2 cups of cold water
3 cups ice/1 cup cold water
Lemon slices for garnish
Directions:
1. Wash and cut the lemons in half and juice them into a measuring cup. Set the lemon juice aside.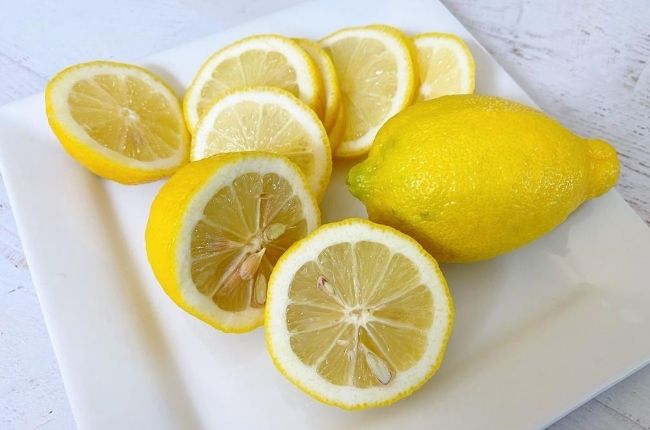 2. Add the 5 1/2 cups of water and sugar to a saucepan and bring to a simmer until the sugar has dissolved. This will make a simple syrup.
3. Remove the simple syrup from the stove and let cool.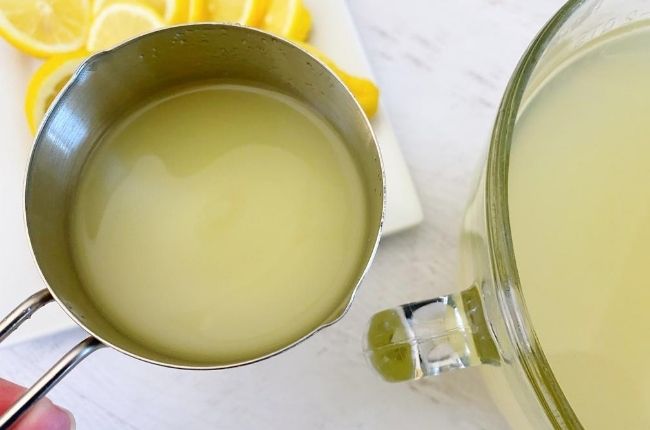 4. Combine the simple syrup and lemon juice in a pitcher.
5. Add 1 cup cold water and 3 cups ice (or more) until you've reached the perfect sweet vs sour lemonade.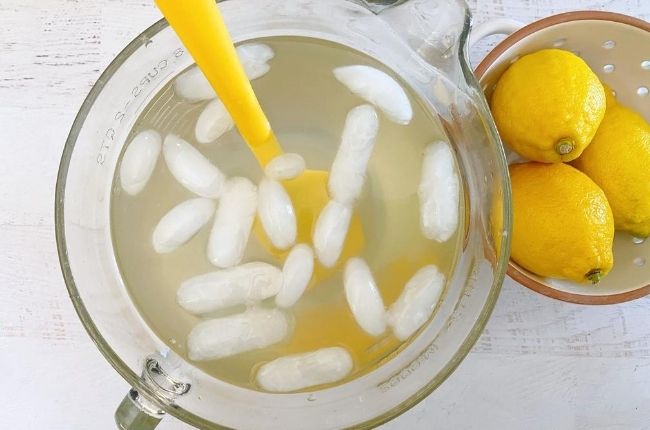 Now that you know how simple it is to make your own lemonade, you'll never want to purchase store-bought again. Plus, you can add fresh fruit next time for a flavored lemonade.
You might also enjoy:
Easy Grilled Asparagus: Learn how to make our easy grilled asparagus with an intense savory flavor.
The Olive Burger: Do you like green olives? Then you will love our olive burger recipe. A juicy burger topped with a creamy olive sauce.
Homemade Banana Bread: Everyone loves comfort food recipes like spaghetti, fried chicken, and one of my all-time favorites, homemade banana bread.