Homemade Taco Seasoned Popcorn + Family Fun!
March 21, 2016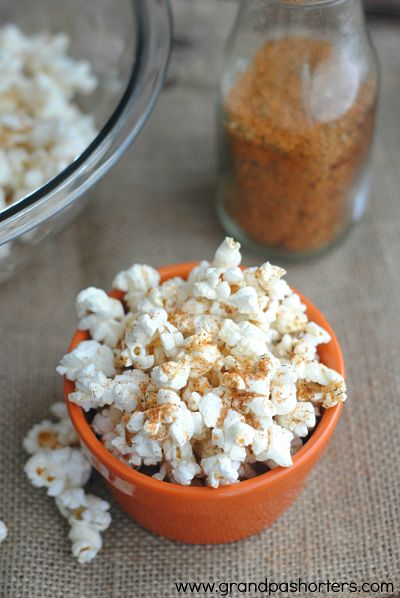 Hello, friends! Spring break is approaching quickly approaching here in Northern Michigan and some of you might be staying around the area this year. As I wrote in a previous post, here on the Grandpa Shorter's blog, we just did a big a big family vacation back in February so we are planning on staying close to home for spring break this year and I've been making a list of fun stuff to do in our area, as well as at home to keep the kiddos occupied!
I plan on doing a few of the activities I wrote about a few weeks ago in the 7 Spring Break Staycation Ideas post as well as a family day at home with games, movies and a few of Grandpa Shorter's kid friendly experiments! My 6 and 7 year old LOVE science experiments and when they get to do hands-on activities at school it's all I hear about for days. Last week they each had to bring in a potato for 1st grade science class. They weighed and measured them along with various other science activities. The kids love science experiments at home and at school.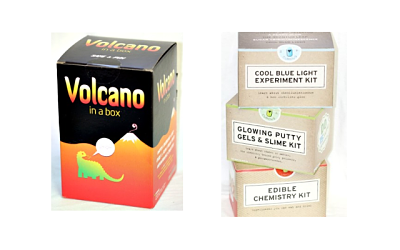 During spring break, I'm planning an trying a few of the fun science activities that Grandpa Shorter's carries. There are quite a few to choose from, but I think I've decided on the Volcano in a Box and the Glowing Putty Gels & Slime Kit. What kid doesn't like volcanoes and green slime? I plan on surprising them with them one afternoon and I'm sure it will be a blast! Literally.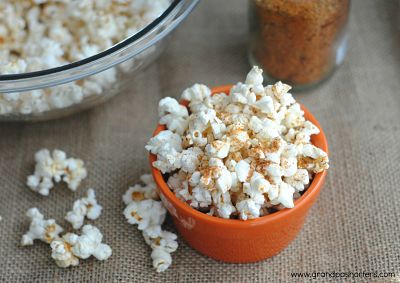 While I'm at it, I also plan on making some yummy treats and snacks, including this super easy Taco Seasoned Popcorn. You can't have a fun day or games, movies and science experiments without having something to snack on. My kids and I both love popcorn. It's cheap and so easy to make. I no longer use our air popper and typically use our microwave to make all natural and healthier version, none of that store bought stuff. This easy recipe only takes minutes and what I love is that if you're not a fan of taco flavor, you can add whatever you like! Another favorite flavor we love is garlic salt and dill. Yum!!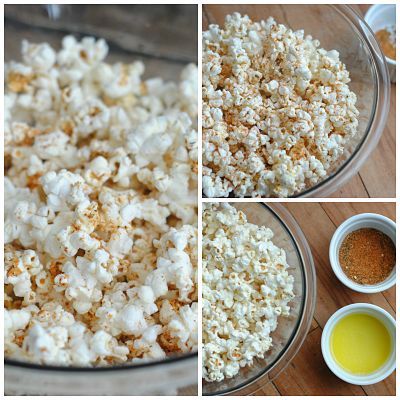 Taco Seasoned Popcorn Ingredients –
*5 C. Popcorn
1-2 tbs taco seasoning
3 tbs. butter, melted
*You can use pre-packaged microwave OR make your own in the microwave simply by adding 1/4 cup of popcorn kernels to a microwave safe glass dish, cover with a paper plate and set the microwave timer to about 4 minutes on high. If you've never popped popcorn in your microwave you will want to keep an eye on it so that it doesn't burn. My microwave takes about 3 1/2 minutes from start to finish.
Directions –
#1. Pour your popcorn into a large bowl.
#2. Evenly drizzle the melted butter over the top of the popcorn and then gently the popcorn with butter so that it evenly coats with butter.
#4. Sprinkle the taco seasoning on top of the buttered popcorn. Gently toss the popcorn again so that it is evenly coated with taco seasoning. Add more to taste, if you prefer.
#5. Serve immediately or store in an airtight container for 1-2 days.