How To Host A Virtual Baby Shower
May 13, 2020
We have gone to virtual living as of late, but that doesn't mean we stop celebrating and enjoying life. There is nothing more fun than celebrating with a new mommy-to-be and watching her open her gifts and listening to all the ooooo…..ahhh……over the tiny treasures she receives. If you can't get together in person, here are a few ideas on how to host a virtual baby shower.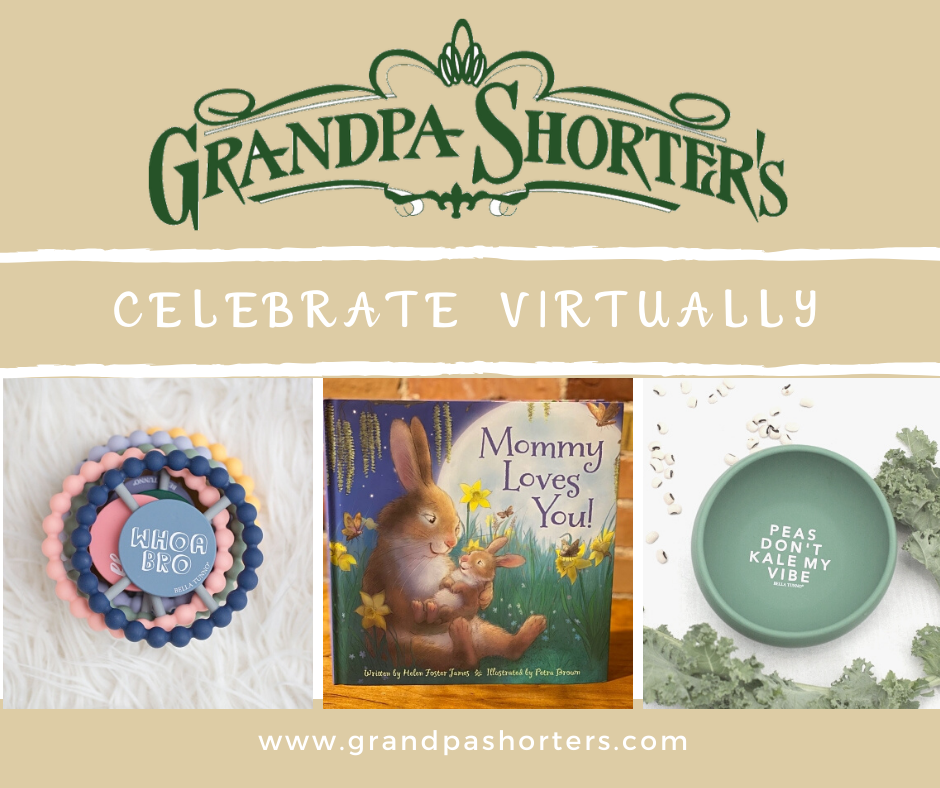 Pick your date and make a Grandpa Shorter's Gifts Wish List
Once you have chosen the date, have the mom to visit GrandpaShorter.com and add gifts to her wish list. We have a gift section dedicated to baby showers! To add a gift to a wish list, hover over any product and click on the heart displayed. All wish list items mom saves can be shared with friends and family.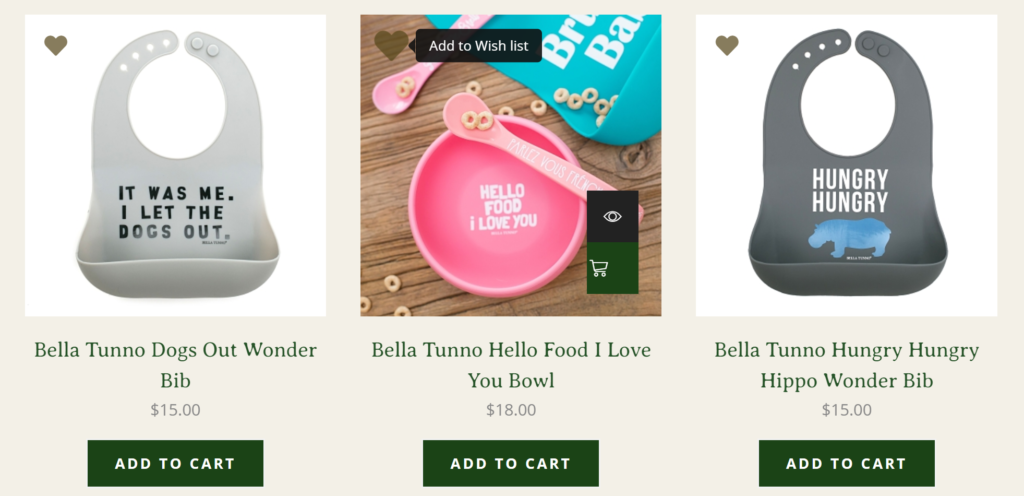 Invitations:
There are several ways to send an invitation to a virtual baby shower. You can go the standard route and order your invitations online and mail them to every guest, or since you are going virtual, you can send a virtual invitation.
An easy option is to invite your closest friends and family via a Facebook invitation. Just go to your personal Facebook page, on the top right corner, click create, then choose event. You can make the event private; you can add details about the event and choose the Facebook friends and family you want to invite. Just remember if your friends or family aren't on Facebook, they won't receive this invitation.
Another option is to send a virtual invitation via email, text message, or you can have it delivered to their address. There are great sights available for these options, like evite, minted, and canva, to name a few.
Don't forget to send the link to connect to the shower virtually and any gift registry information in your invitations.
The Gathering:
There are several options available to meet virtually; you should choose the one you are most comfortable with; you can try Skype, Google Hangouts, or Zoom, to name a few. No matter what platform you choose, make sure you test the equipment and technology a few times before the day of the shower. You want to work out any kinks before the big event.
Don't forget to record the event so the mom-to-be can enjoy the memories for years to come.
Since you are hosting from home, you won't have to supply any food or beverages, which is a cost-saving, but adding some baby shower décor for the backdrop will add a special touch. You can ask each attendee to add a few baby shower decorations to their backdrop or simply make sure the mom to be has ample decorations for the main event.
It isn't a baby shower without the games! A few easy games to play are the virtual scavenger hunt and baby shower bingo. Make sure you time your virtual scavenger hunt, whoever comes up with the most items, in that time frame wins. Each guest can print their own template and join in on the fun. Since you don't have shower gifts to hand out, you can send the winner a Grandpa Shorter's Gift Certificate.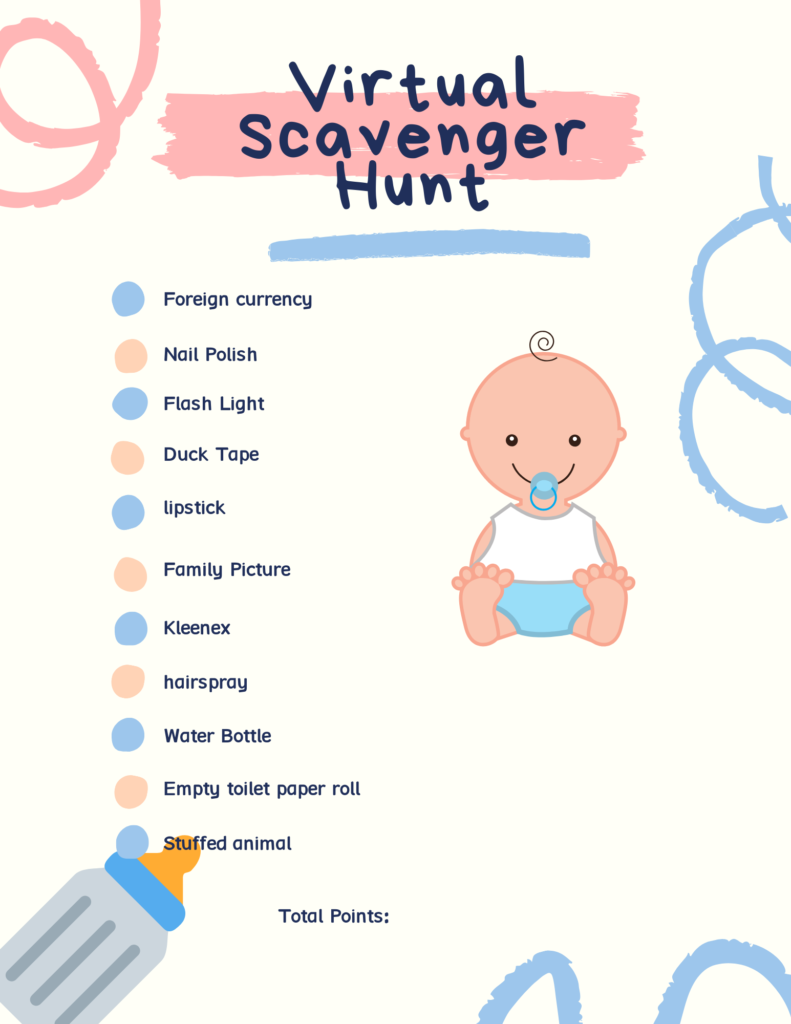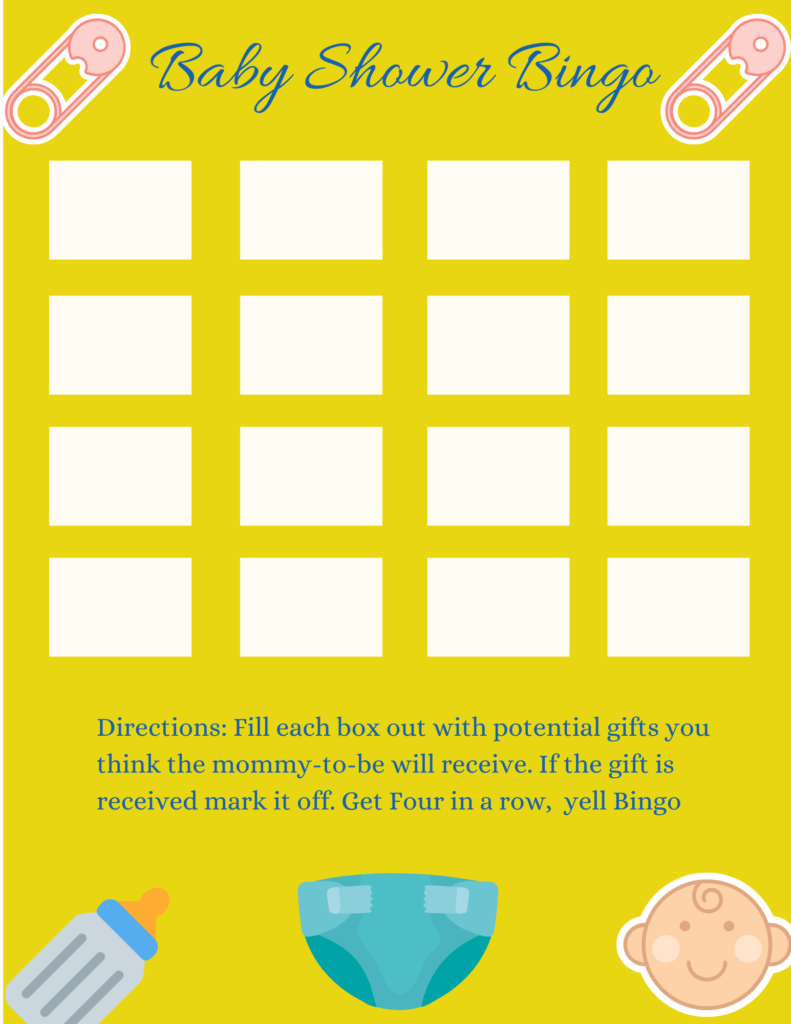 Thank You's:
Don't forget to send all of your guests a thank you card either virtually or via mail. Grandpa Shorter's Gifts offers both stationary and thank you notes to help express your gratitude.