Lime Sherbet Floats
February 28, 2020
Lime sherbet floats only require two ingredients and are the perfect treat for St. Patrick's Day.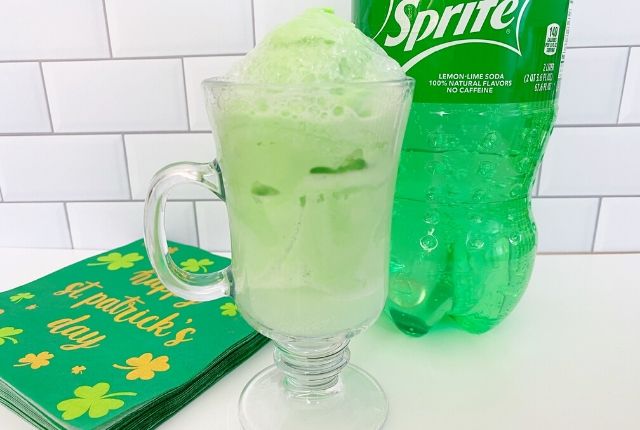 St. Patrick's Day is a celebration of Irish culture. People love to celebrate in many ways but mainly by wearing green. So, what's up with the wearing green or you'll get pinched?
According to folklore, the leprechauns are the ones who do all the pinching, but If you wear green on St. Patrick's Day, it makes you invisible to them.
If you get pinched this St. Patrick's Day, it's a friendly reminder from those around you or the leprechauns to wear green.
If you're spending St. Patrick's Day at home, these lime sherbet floats are a perfect, festive way to celebrate because they're green of course.
How to make a Lime Sherbet Float: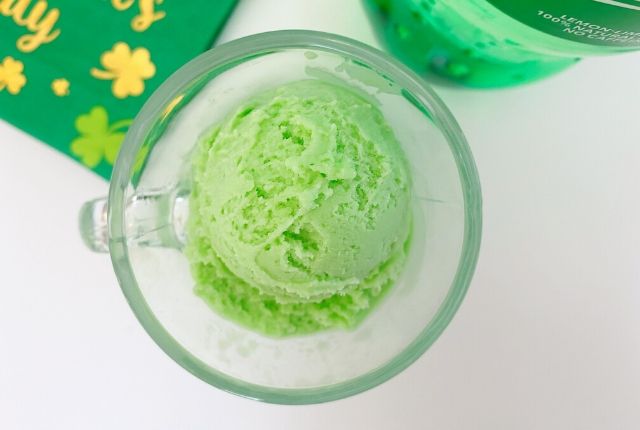 Ingredients:
Lime Sherbet
Lemon-Lime Soda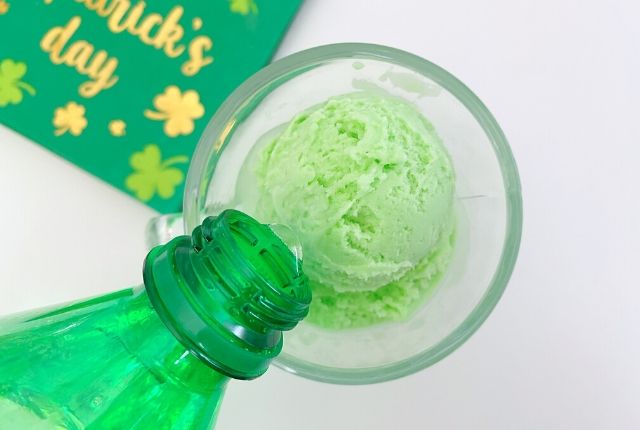 Directions:
Grab your ice cream scooper and scoop 2-3 scoops of lime sherbet into a large mug or glass.
Slowly pour the lemon-lime soda over the lime sherbet, lightly stir, and enjoy.
You might also enjoy our other St. Patrick's Day recipes:
St. Patrick's Day Reuben Sliders Recipe: St. Patricks Day is March 17th, and if you love corned beef, you are going to love this recipe.
Shamrock Tortilla Chips: Shamrock tortilla chips are the perfect way to add a little green to your appetizers.
Chocolate Leprechaun Cookies: St. Patricks day is right around the corner so it's time to start planning your St. Patty's Day parties.