Make Your Own Paper Easter Basket
March 25, 2021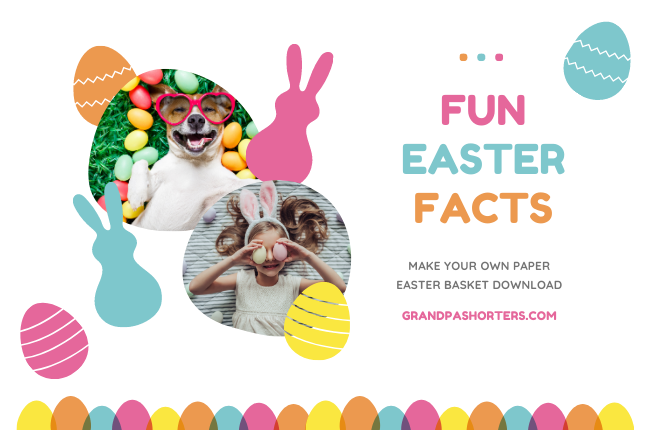 Hippity hoppity, the Easter Bunny is coming to town! Little ones are always excited about this special day. Many families have the tradition of hiding Easter baskets usually full of special treats left behind from the bunny. Favorites are chocolate and jelly beans, of course.
Where did this long-eared, short-tailed bunny and his tradition begin? According to History.com, in the 1700s German immigrants brought this tradition to Pennsylvania with them. It started with colored eggs; over the years, the practice spread and, of course, expanded into elaborate baskets and leaving out carrots for the bunny to energize him.
However you celebrate Easter, or whatever you might believe, we wanted to provide you with a bit of joy, a few fun Easter facts, and a free printable for your little ones to make their very own paper Easter basket.
Three Fun Easter Facts
When Ronald Reagan was in office, his favorite treat was Jelly Bellies.
The egg dance is an Easter tradition in Germany.
Egg rolling is a traditional Easter game that started in 1835.
Make Your Own Paper Easter Basket
All you need is a printer, scissors, glue, and crayons to make your own paper Easter basket. Download the PDF by clicking here to print at home. Enjoy and share your final product on Facebook; we'd love to see what you create!