What's Happening at McLean & Eakin
April 20, 2016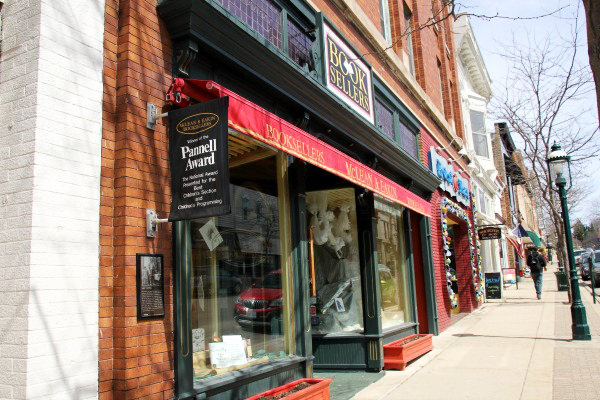 I had the privilege of sitting down with McLean & Eakin's Bess Bleyeart to discuss just what to look forward to from McLean & Eakin Booksellers this Summer. And, let me tell you, it's going to be good!
Bess Bleyeart is a native to the Petoskey region and has lived here her entire life. She has been working for McLean & Eakin as the Marketing and Events Manager for a little over five years and she wears many hats in the store, but her favorite one is booking events for the town to enjoy by far.
A Little Background
As a newbie to the area, I was intrigued to learn more about the Bookseller, since I was unaware of how McLean & Eakin came to be, as I'm sure most are. Bess kindly filled me in on some of the backstory of what once was just a small one-floor bookstore. McLean & Eakin opened in June of 1992. The store was named after the owner, Julie's, two Grandmothers maiden names- McLean and Eakin. The store was originally one floor, on what is currently the Lake Street level. Facing a need for expansion around 2000, they broke through the floor to the lower level and later one final expansion into an adjoining space where the cookbook and travel sections now reside. In 2009, ownership was also transferred to Julie's son Matt and his wife Jessilynn, whom now run the Bookseller.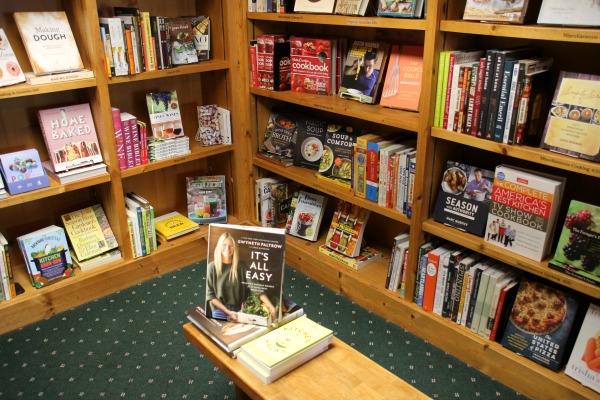 Ever since, the store has continued to grow in it's offerings and genres. When I asked Bess whom the demographic was that McLean & Eakin tries to target most, she said simply, "Book-lovers and Readers!" There is not one age range that McLean & Eakin specifically tries to be attractive to. They have products for a diversity of ages and types of people. However, in the last few years they have greatly increased their selection of greeting cards and wrapping paper since the downtown Hallmark store has gone out of business. So, now they appeal to even more of an audience. Not to mention, the addition of their new unique Vinyl Recordings, Record Players, and Single Issue comics!
 Summer Events
Did you know that McLean & Eakin Booksellers holds events every week during the summer starting next week? That's right, this summer alone, they will be holding over 30 events and their hours change to 9 am to 9 pm (starting in July). Just like the store themselves, McLean & Eakin try to plan events that will appeal to everyone on the spectrum. There are events for women who enjoy romance or like to cook, men who enjoy thrilling adventure stories, young adults who enjoy a little mystery and drama, and children who enjoy story-telling and snacks!… And, that's just to name a few. You can read all about some of the different events this summer at their website at www.mcleanandeakin.com/events-main. But, I wanted to get the inside scoop about the most exciting happenings.
Events You Have to Check Out:
Lou Kasische Author Event- May 10th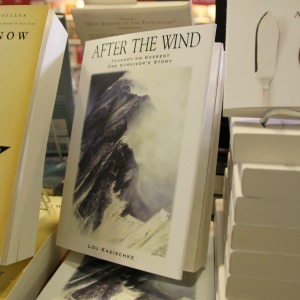 If you don't know anything about this man, you will. Lou Kasische is not only a local resident, but also one of seven of the survivors from the greatest Everest tragedy in history. This event is held on the 20th Anniversary of this tragedy- May 10th, 2016. Lou will discuss his gripping memoir After the Wind: Tragedy on Everest – One Survivor's Story from 6 pm- 7 pm along with a wine and cheese appetizer. Reservations are requested for this event, so make sure to get your spot!
Steve Hamilton Author Event- May 21st
Steve Hamilton is not only one of McLean & Eakin's favorite authors, but also a U of M Grad! At U of M he received the prestigious Hopwood Award for fiction and then later on in his career, also received the Edgar award twice- which is unheard of. Steve Hamilton is a New York Times Best-Selling author and is most known for his novels in the Alex McNight series, but this event will be focused on his most recent book- The Second Life of Nick Mason. McLean & Eakin is partnering with the Petoskey District Library for this event and it will be held in the theater at the Crooked Tree Arts Center on May 21st, at 6 pm. Seating is limited and reservations are required for this event. This is a ticketed event.
Arnie the Doughnut Party- June 18th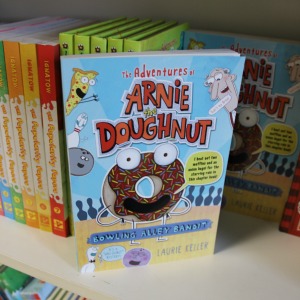 You'll definitely want to bring the kids to this event! Laurie Keller, an American Children's writer and illustrator introduced Arnie the Doughnut to the literary world in 2003 and has continued to entertain children with it's clever and funny stories ever since. On June 18th from 10 am to 11 am, Arnie the Doughnut himself will be making an appearance at the store and there will be coloring, crafts and snacks just for the kids! This is a free event for children ages 5 and up. Reservations are requested.
Maureen Abood Author Event- June 30th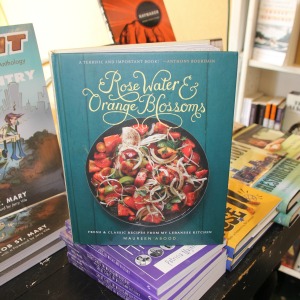 A cook book extraordinaire and a relatively local resident, Maureen Abood is one talented woman. Maureen Abood is a professional writer and food blogger whose work has appeared in The New York Times, The Washington Post, Saveur, The Chicago Tribune, and the Huffington Post, among many others. McLean & Eakin are pleased to be a part of the event with the library in celebrating her most recent accomplishment of winning the Michigan Notable Book award for her cookbook, Rose Water and Orange Blossoms. This event will be held at the Carnegie building, adjoining the Crooked Tree Arts Building on June 30th from 6 pm to 7 pm and reservations are requested. Reservations can be made online via the library's website, www.petoskeylibrary.org.
Tom Stanton Author Event- July 6th
Long-time Detroit area journalist and celebrated author Tom Stanton will be at the store on July 6th from 6 pm to 7 pm to discuss his latest book, Terror in the City of Champions: Murder, Baseball, and the Secret Society that Shocked Depression-Era Detroit. There will also be a presentation, book-signing and wine and cheese appetizers at the event, which reservations are highly requested for. Bess Bleyeart added that this book is a great non-fiction read for men for the summer! She stated, "It's like if Erik Larsen's 'Devil in the White City' was set in Detroit and about baseball". She showed nothing but excitement for his latest book, which encouraged me to look into it too! And, I'm not much of a reader.
"Booked for Lunch" with Peter Geye- July 26th
This is a special type of event with Author Peter Geye, that includes lunch! This luncheon will be hosted by McLean & Eakin at the Stafford'd Perry Hotel in the Rose Room on July 26th from noon until 2 pm. McLean & Eakin are excited to welcome back one of their favorite fiction authors and the event will be focused on his most recent book, Wintering. Reservations are required for this event.
Harry Potter Book Launch Party- July 30th
This is certainly expected to be one of the most exciting events of the summer! On July 30th at the stroke of midnight, the world will be introduced to J.K. Rowling's latest Harry Potter novel, The Cursed Child. There is very little information out there about this book (even the cover is not final), except that it is the eighth story in the Harry Potter series and the first official Harry Potter story to be presented on stage. The play will receive its world premiere in London's West End on July 30, 2016- the same day as the books will be available to the public… also the date of Harry Potter's Birthday! To celebrate this momentous occasion, everything will be Harry Potter themed at McLean & Eakin. Books will be delivered by horse and buggy at midnight and there will be games, activities, and snacks to really get the party started at 9pm. McLean & Eakin highly recommend that you pre-purchase your book before the event, because they go fast! This is also a joint event and will be held at the library, not at the store, so you might want to revise accordingly.