Morel Mushroom Hunting Tips
April 22, 2021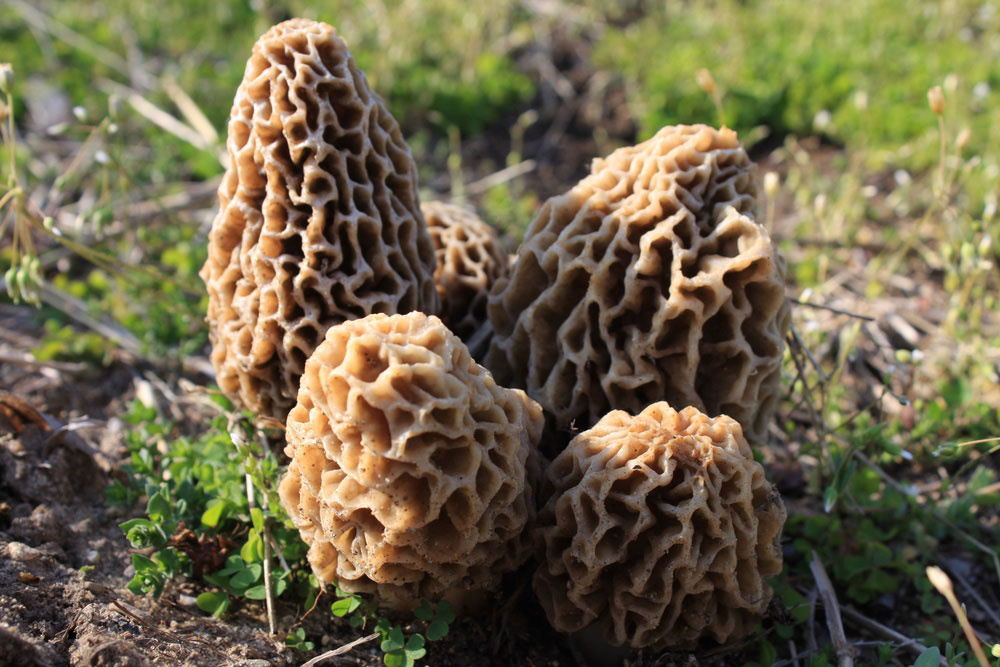 Let's hear a cheer for the rain.
Not only will the spring rains wash away winter's accumulation of dirt and debris, but also with some warmer temperatures followed by more sunshine, we will soon see the season's first morel mushrooms.
Whether you are a first-time hunter or a veteran, it's time to gear up for the mushroom season in Northern Michigan, a sure sign that the seasons are changing.
The telltale honeycomb heads of the morels, a local delicacy typically found during the narrow window between snowmelt and summer will start popping up once the rains soak the thawing ground and the sun again hits that moist and fertile soil.
Most successful morel hunters will keep their tried and true spots closely guarded secrets, so do not look for easy access to someone else's sweet spots.
Instead, the secret to successfully hunting new spots requires boots on the ground, especially before the mushrooms appear.
Likely locations include hardwoods where the ground cover is partially shaded when the trees are in leaf, but more open to the air above where the trees are budding.  Look for sloping ground where the moisture can drain well.  Take care, however, whether on familiar ground or exploring new locales, to avoid trespassing on private property.
When you find the right type of ground, look for morels in clusters.  Discovering a single mushroom can lead to larger caches, though sometimes the fungus grows in solitary spots as well.
In the woods, stash your mushrooms in an air-permeable bag when possible to avoid mold. Handle your mushrooms gently as you lift them lightly from the soil from the bottom of their stem and place them in your bag.
When you have your fill, or the sun is setting, get your mushrooms home and take care not to lose any to rushed handling. Lay each mushroom out on a paper bag, keeping space between each head as much as possible to allow air to circulate.
My favorite way to enjoy morels is still the most simple and includes first thoroughly rinsing in cold water, then slicing each mushroom lengthwise before dusting them in a light mix of flour, salt, and pepper. After they are seasoned I toss them into a sauté pan with butter on medium to low heat.  Because of their delicate texture, a little heat goes a long way, and your tasty treat is ready to eat when the skins darken and soften.
Spoon a heaping portion of the sautéed mushrooms over a medium-rare steak and find each bite leading you a little closer to local culinary heaven.