Old Fashioned Sour Cream Cookie Recipe
December 20, 2020
Family traditions during the holiday season are what memories are made of. One tradition the Shorter family has each Christmas is making Mari Shorter's famous old-fashioned sour cream cookies. Check out the recipe below and our past interview with Mari, where she shares what she's grateful for and so much more.
Old Fashion Sour Cream Cookie Recipe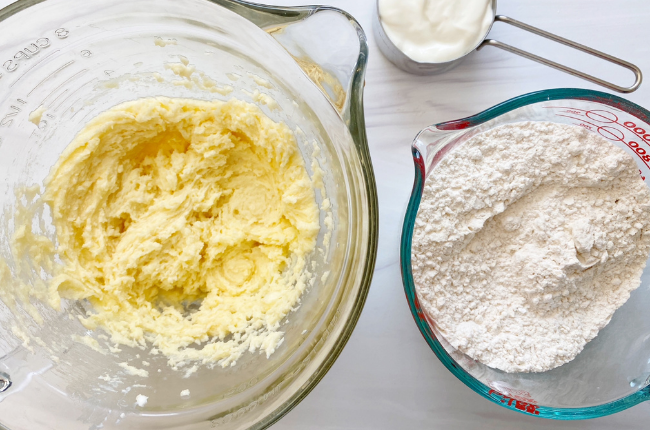 Ingredients:
1/2 cup shortening
1 cup sugar
1 egg
2 tsp. almond flavoring
2 2/3 cups all-purpose flour*
1 tsp. baking powder
1/2 tsp. soda
1/2 tsp. salt
1/4 tsp. nutmeg
1/2 cup sour cream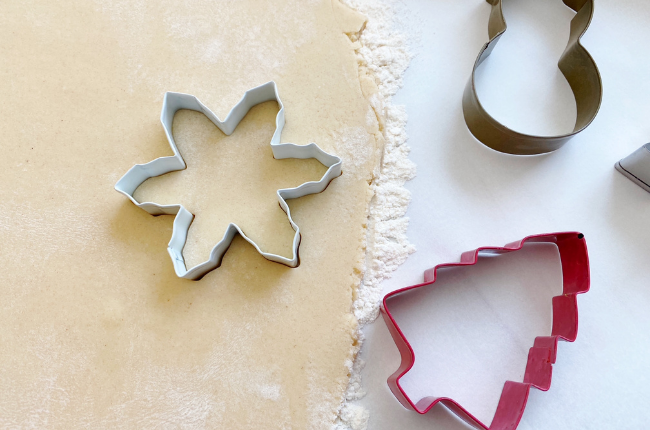 Directions:
Heat oven to 325 degrees.
Mix shortening, sugar, egg, and almond flavoring thoroughly.
Blend dry ingredients: add sugar mixture alternating with sour cream.
Divide dough; roll out to 1/4 inch think on a well-floured pastry cloth.
Cut with 2-inch cutter; place on a greased baking sheet.
Bake 8-10 minutes or until lightly browned.
Decorate as desired.
*If you use self-rising dough, omit baking powder, soda and salt.
*Makes 4 – 5 dozen cookies.
You might also enjoy:
The Best Ski Resorts in Michigan: The best ski resorts in Michigan are all within a day's trip of Petoskey, and we wouldn't have it any other way.
Easy Christmas Kiss Cookies: Not only are they really rich and flavorful, but they are also super easy. If you need a last-minute Christmas cookie for a friend, neighbor, or co-workers, they are a great go-too.
Letters to Santa Clause: If you've ever driven down Lake St. in Petoskey, Michigan, after Thanksgiving, you might have seen our Letters to Santa mailbox out in front, lightly covered in freshly fallen snowflakes. It's a tradition all of us at Grandpa Shorter's Gifts love.