Petoskey, Michigan Scavenger Hunt
January 7, 2021
Sometimes a walk around town is all we need to have a little fun with our families. This Petoskey, Michigan scavenger hunt is just the thing to get you outside with your family, enjoying each other, and enjoying our small town.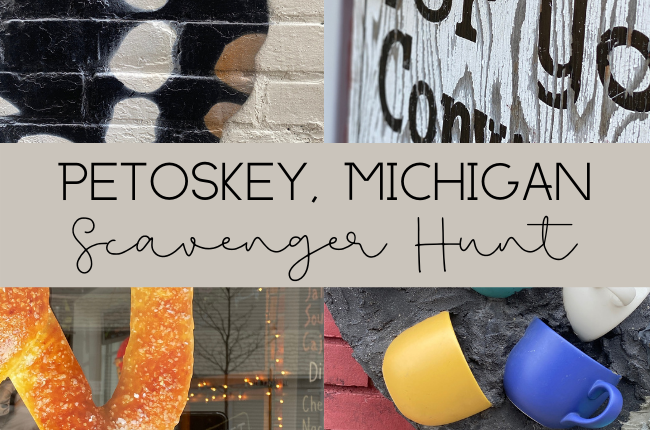 Each picture you see below with a number is a picture of the outside of a building in Petoskey's Downtown. So grab a hot drink at a local coffee shop, dress warmly if you pick a chilly day, and head Downtown Petoskey.
Directions:
Drive and park Downtown Petoskey.
Open up this blog post or print out the photos below.
There are 12 photos, numbered 1-12. Look at each picture closely, walk around town as a family, and look for each picture.
Check off the photos as you find the buildings pictured, you can comment your answers in the comment section below, and we will let you know if you got them all correct.
Have fun, mask up, and be safe crossing the street.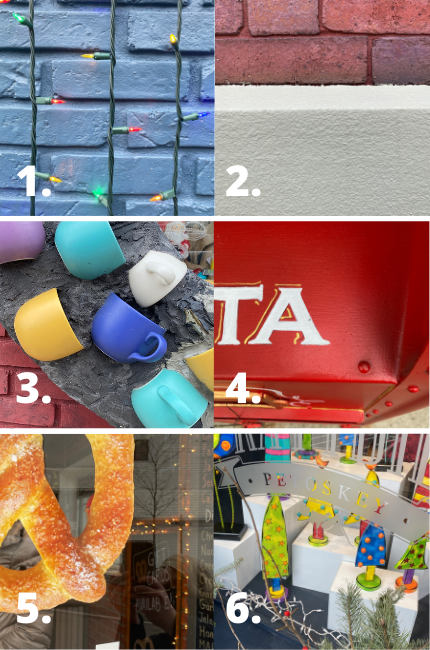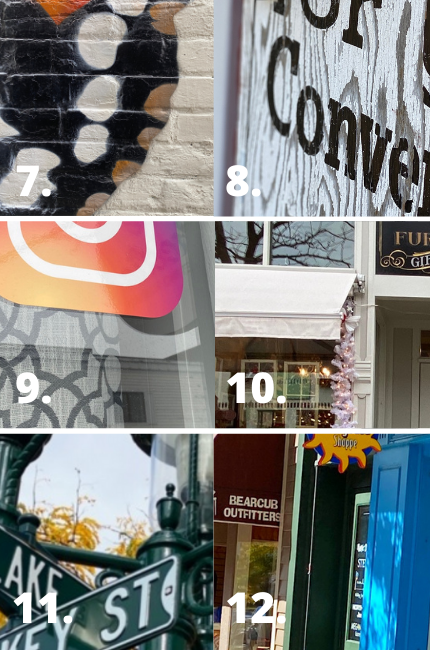 You might also enjoy:
5 Car Essentials for Michigan Winters: Winter driving is one thing that I am not a huge fan of. Living in Northern Michigan, I've learned to drive in the winter, but no matter how old I get and how awful the weather is, I never really get used to winter driving.
Winter Camping in Northern Michigan: Even some of the hardiest campers store their gear away once the weather turns cold. That's a pity because some of the best camping is winter camping, and some of the best winter camping can be found in Northern Michigan.
8 Michigander Tips for Staying Warm This Winter: Michigan gets cold in the winter; that's one thing we can all agree on. Learn some tips on how to stay warm during the chilly Michigan winters.