Petoskey Wine Harvest
September 1, 2022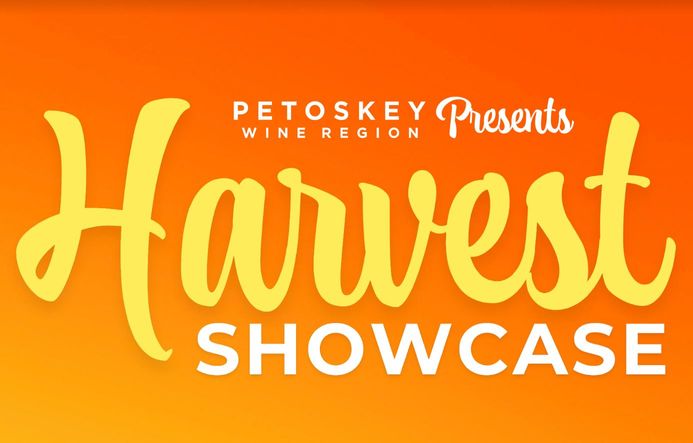 Sept. 17-18, 2022 – it's time to toast the harvest!
It's harvest time in Petoskey – for wine! The Harvest Showcase is Sept. 17-18, 2022, and features the 14 wineries that make up the Petoskey Wine Region. The showcase includes paired tastings with small plates (plus a glass to keep!) and tickets are $25 each.
This is the perfect fall weekend for wine (and hard cider) lovers to make a trip to Petoskey. And while all the wineries are gorgeous, we picked 3 must-visit Petoskey ones. You'll see!
A toast to… Ernest Hemingway
Walloon Lake Winery is located one mile from Walloon Lake – the lake made famous by literary giant Ernest Hemingway. The Ernest Hemingway Cottage, also known as Windemere, was his boyhood summer home on Walloon Lake and declared a National Historic Landmark in 1968. (Read the entire story here.)
This winery offers a tip of the hat to literary history with their "Windemere White," a dry cold-hardy blend with aromas and flavors of pineapple and pears. Walloon Lake Winery is a third-generation local farm and has a unique "stacked cordwood" tasting building overlooking the vineyards.
Maple syrup and wine? Yes, it's a thing!
Maple Moon Sugarbush & Winery is America's first and only maple winery. That's right; Maple Moon doesn't just add maple syrup to their vino – the wines are actually fermented with the sugars in the maple syrup. Stop into Maple Moon to try a sip (their Maple Ginger Hard Cider is fast becoming a favorite!) and enjoy a true "up north" atmosphere in a setting unlike any other winery.
Next to a sugar maple grove, you'll get to sample maple syrup, maple ice cream, honey, jam, salsa and sauces. They also do tours to show how syrup is made!
Red-white-and-blue selfies
Resort Pike Cidery and Winery offers a great all-American selfie opp! Look for their historic American flag barn and head to their tasting room– where you'll see Old Glory overlooking the taps, too. With 20 taps and 40 beautiful acres just south of Petoskey, this winery is a great place to get a patriotic photo and a delicious beverage (or two!). Try their Petoskey Brut, a dry sparkling white wine made from the winemaker's proprietary blend of grapes.
And – the topper! Wine gifts
And, now it's time to add that perfect Petoskey flair to your goodies from the Harvest.
Pop open the wines you brought home with a Petoskey stone corkscrew. There is a Petoskey stone inlay in the handle. This one you'll never lose – it's one a kind!
If you don't finish the bottle, top it off with these gorgeous Petoskey Stone wine stoppers. Each stone is unique – so no two stoppers are the same – much like every winery on the tour!
Protect your table from those (wine) glass rings with these nautical Walloon Lake coasters. 4 to a set and must be next to a Hemingway book on the coffee table. We insist.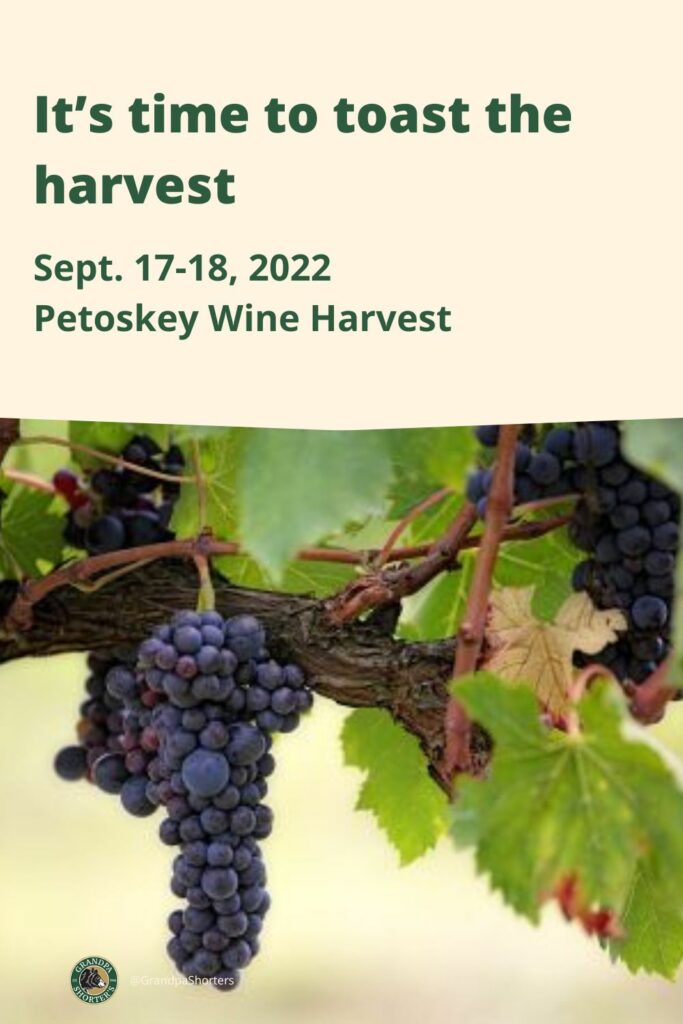 And the perfect combo: Get your favorite wine lover Harvest Showcase tickets and an Ultimate Wine Lover Petoskey Stone Bundle that includes a Michigan-shaped Petoskey Stone wine stopper, a Petoskey Stone corkscrew and Petoskey Stone spreader. The perfect keepsakes for your Harvest weekend!
We hope we'll see you in September!