Pumpkin Spice Cake Cookies – An Easy to Make Recipe
September 23, 2020
It's Fall, Ya'll. It's pumpkin spice, apple cider, and fall color season. These pumpkin spice cake cookies with a cup of coffee are just the thing you need on a chilly fall day.
Although I love summer, there's something about the crisp fall air and sweatshirt season that I love. One of the reasons I love fall is that I can bake again without changing clothes or installing another air conditioner. That's why these pumpkin spice cake cookies made me so happy today. The windows were open, and you could smell the pumpkin spice throughout the house.
Ingredients:
3/4 cup Crisco (vegetable shortening)
3/4 cup light brown sugar
1 cup pumpkin puree
1 large egg
1 tsp baking soda
2 tsp pumpkin pie spice seasoning
1/2 tsp salt
2 cups all-purpose flour
cream cheese frosting (topping)
pumpkin spice seasoning (topping)
Directions:
Preheat your oven to 350 degrees and line a baking sheet with parchment paper.
In a large mixing bowl, mix together the Crisco and brown sugar.
Mix in the pumpkin puree and large egg on low speed.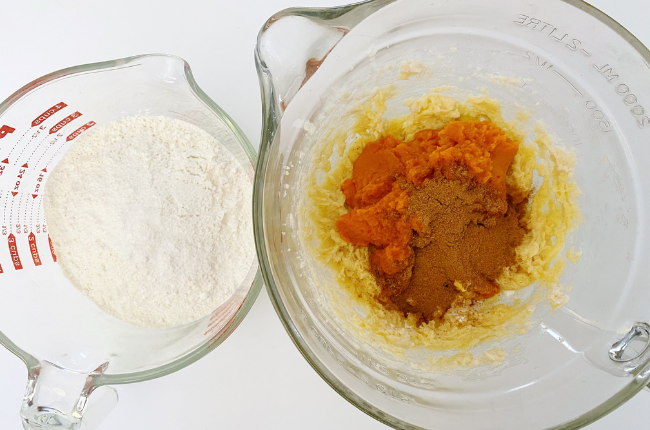 Mix in the baking soda, pumpkin pie spice, salt, and flour.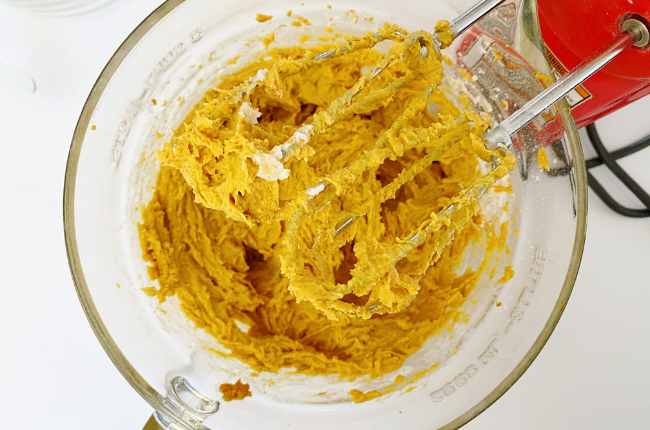 Using a 2″ cookie scoop, scoop the cookie dough onto the baking pan and space apart 2″.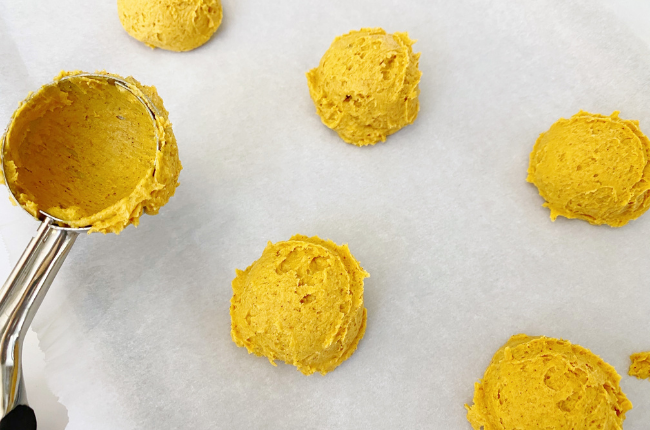 Bake for 10-12 minutes and let cool.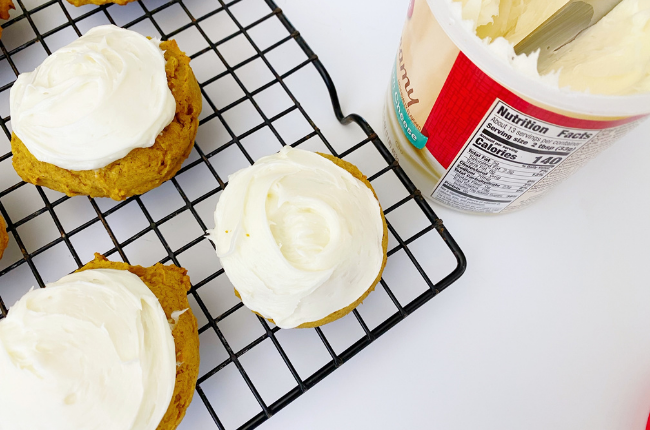 Once the cookies have cooled, frost them with the cream cheese frosting and sprinkle a little pumpkin pie spice on top.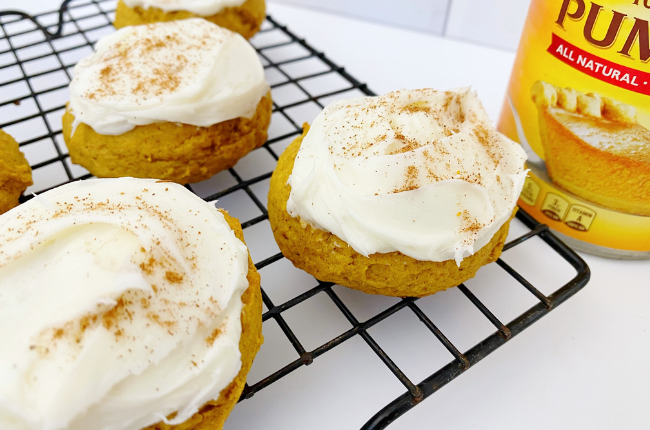 You might also enjoy our other pumpkin recipes:
Easy to Make Pumpkin Muffins: These Easy to Make Pumpkin Muffins only require a few ingredients and taste like pumpkin pie.
Pumpkin Spice Latte Recipe: I just love everything about the pumpkin from the color to the taste. What I don't always enjoy is wasting a lot of money on the delicious seasonal coffee drinks that appear a few months out of the year and I was willing to bet I could make it at home for a lot cheaper. I was right!
Chocolate Pumpkin Bites: Pumpkin is huge during this time of year I played around with the pumpkin and cream cheese mixture from last week, added it to some Nilla Wafers and then dunked them in chocolate. Yum! Chocolate coated cookies with a hint of pumpkin? Sure, why not!