The Best Memes about Winter in Michigan
December 2, 2016
Michigan is a unique place to live with its proximity to the Great Lakes and the strange weather patterns that come with it. Some of us love winter and some of us put up with it so we can enjoy the gorgeous summers at the beach. But all us know that the best way to survive a bad winter is to keep your sense of humor. Here's a roundup of some of the best Michigan winter memes from around the web.
1. Seventy degrees on Wednesday, 29 degrees and snowing on Thursday. Happens almost every fall and spring around here. And sometimes in February.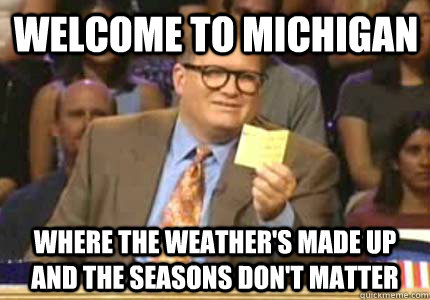 2. When you run out of groceries during a snowstorm…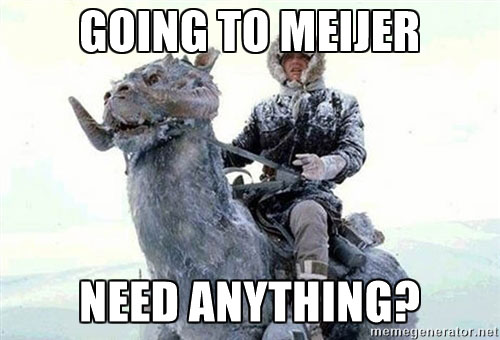 3. When we hear they cancelled school down south because of snow flurries, up here in Michigan we all just laugh.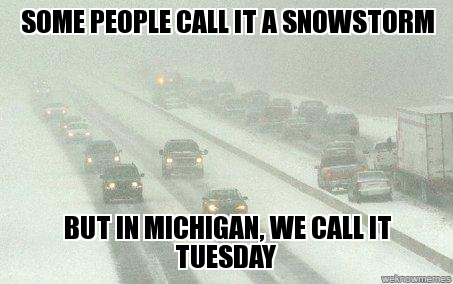 4. Bet they wish they were still on the African Savannah. (OK, the Detroit Zoo doesn't really leaves their Giraffes outside in the winter, but it's funny to imagine.)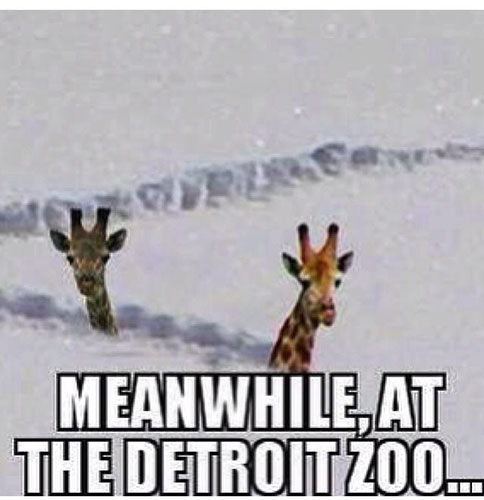 5. The snow does get really deep, and sometimes we run out of room for it.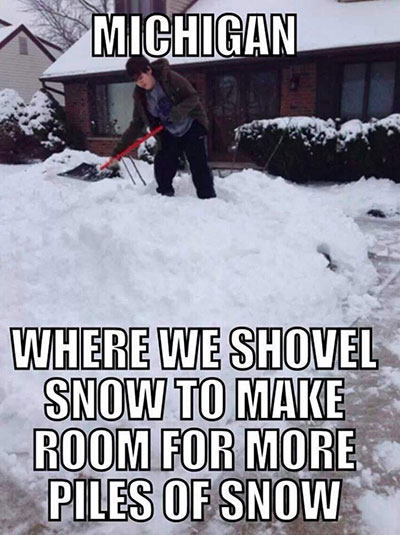 6. People from warmer climates might be shocked by the winter wear choices of some of our hardier folks.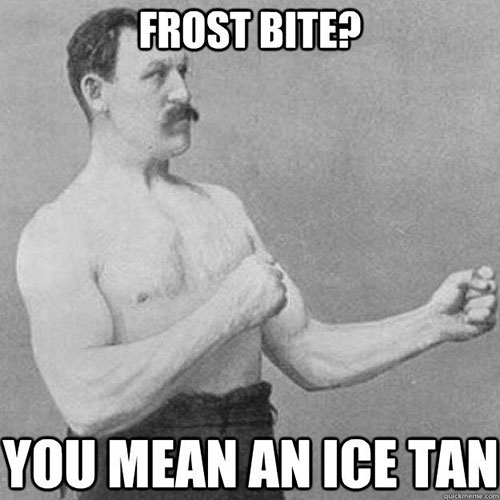 7. Sometimes it does feel like spring will never come.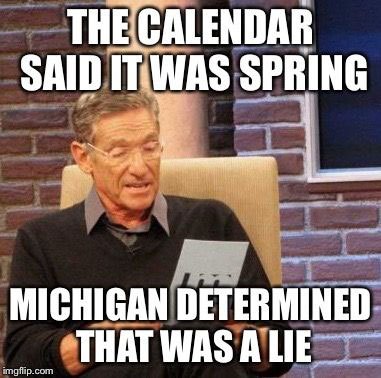 8. But we don't let a little ice stop us from enjoying the outdoors. Like when there was still ice floating on the Great Lakes on Memorial Day 2014.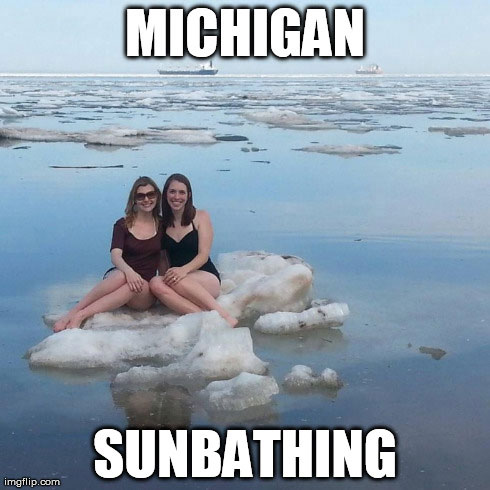 9. One way we know spring has arrived is when the orange barrels pop up all along the freeways.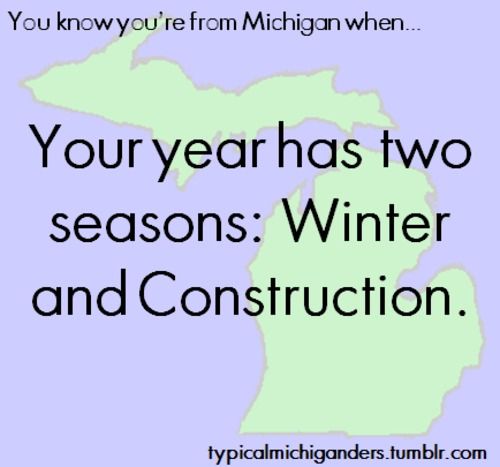 10. Somebody has to fix all the potholes leftover from winter.