The Greatest Sport on Ice
March 23, 2018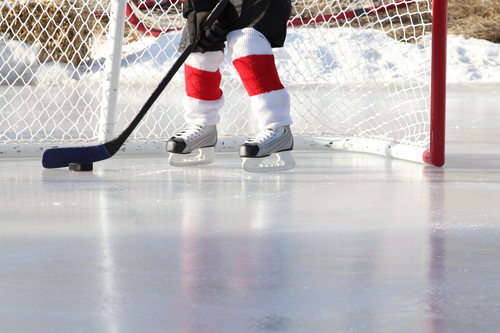 My own hockey season might have recently concluded, but there is still time to enjoy what some refer to as the greatest sport on ice.
Whether you enjoy collegiate or professional versions, or something in-between, there is still enough hockey in the current schedule to make you think winter should—or might– never end.
While Michigan's favorite Detroit Red Wings are unlikely again to make the playoffs, National Hockey League action will continue until June as several other top teams vie for the Stanley Cup, what some believe the hardest trophy to win in any professional league. Serious fans will tune in for the next couple of months to see if the powerful Pittsburg Penguins can win a third Stanley Cup in as many years.  Forward Carl Hagelin skated collegiately for the University of Michigan, while goaltender Matt Murray backstopped the Sault Ste. Marie (Ontario) Greyhounds, so are among local fan favorites.
My alma mater, the University of Michigan Wolverines is also skating toward the playoffs, as they tend to pick up their effort as the season winds to its climax.  And while they didn't capture the Big Ten conference championship, they are typically a hard out in the wider NCAA tournament. Watch especially the play of impressive defenseman Quinn Hughes and do-everything forward Cooper Marody.  Look for all your college hockey updates at www.ncaa.com/sports/icehockey-men/d1
For fans of amateur hockey, the National Team Development Program, made up of 16, 17, and 18-year-old standouts is also heading toward their end of year competitions.  While these teams are harder to follow, as the nearest rink is Plymouth, Michigan, fans can still follow all the action on social media via Twitter, Facebook, or Instagram.  Several players have family pedigrees that boast NHL experience, including Mattias Samuelsson and Jack Deboer.  Find all the updates at www.usahockeyntdp.com
Closer to home, while the Petoskey High School Northmen hockey team recently wrapped up another season, Petoskey Ice Arena, under new ownership and already undergoing improvements, offers open skating and more through late May.  You can practice stick handling during drop-in skate times, or join a spring recreational league.  For more information, check them out at www.petoskeyicearena.com
Whatever your on-ice goals, the warmer days of spring do not mean an end to playing or following hockey.