The Olive Burger
April 30, 2020
Do you like green olives? Then you will love our olive burger recipe. A juicy burger topped with a creamy olive sauce.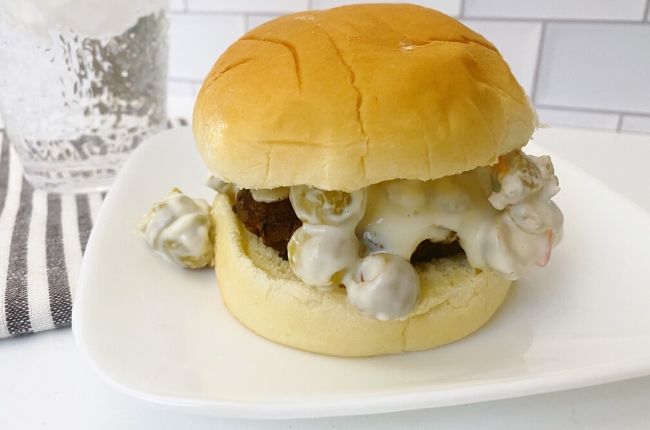 It's almost grilling season in Northern Michigan, the weather is getting warmer and everyone is itching to get outside. Why not roll out the grill and get some burgers cookie' for dinner? One of my favorites, the olive burger.
Olives are one of those things like mushrooms, you either love them or you hate them. But I don't know how you could hate them. While I am not sure where the olive burger originated, even after research. I know it's a favorite burger in Michigan and that's all that matters, right?
Ingredients:
Hamburger patties
Hamburger buns
Lowry's seasoning salt
1/4 Cup mayo
1/2 Cup sliced green olives with pimientos
1 Tablespoon of olive juice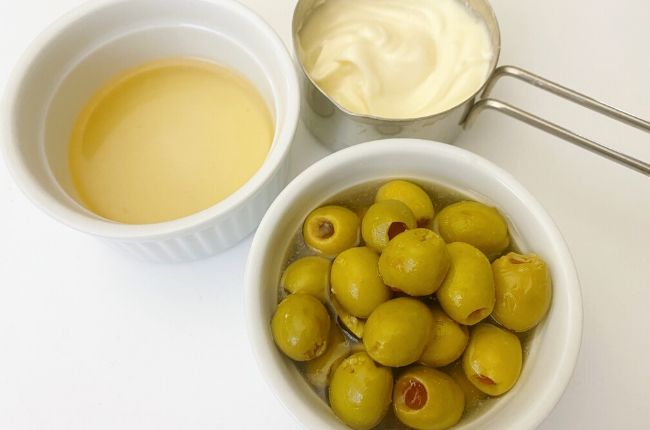 Directions:
Cook your burgers as you normally would, but sprinkle a little Lowry's seasoning salt on each side.
In a small mixing bowl, combine the sliced olives, mayo, and olive juice and mix with a spatula.
Open a hamburger bun, place a cooked hamburger patty on top of the bottom bun, scoop 3 tablespoons of the olive mixture on top, and place the top bun on top.
Enjoy with a side of chips or homemade fries.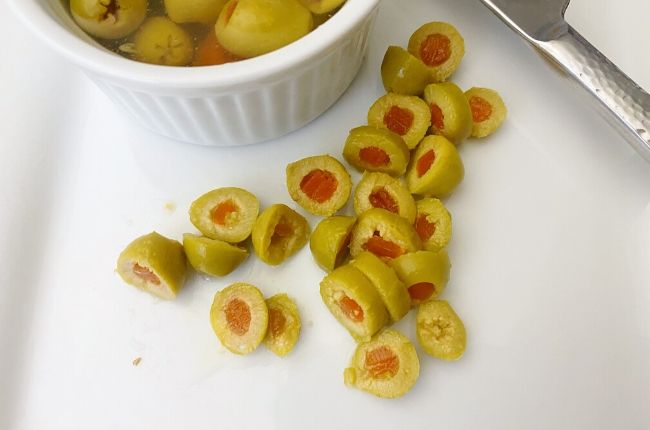 You might also enjoy our:
Slow Cooker Chicken Noodle Soup: While the weather is still a little chilly, I love making warm hearty meals in my slow cooker.
Recipe: Easy Caprese Salad: I've been on a fresh basil kick. Fresh basil in pasta, fresh basil on margherita pizzas, fresh basil in salads. If It has basil on it, I've probably tried it.
Easy Summer Grilling Recipes: We grill year-round here in Northern Michigan, but during the summer months, I'm willing to bet most families grill at least 2-3 times a week.