When is the Best Time to Find Petoskey Stones?
February 27, 2022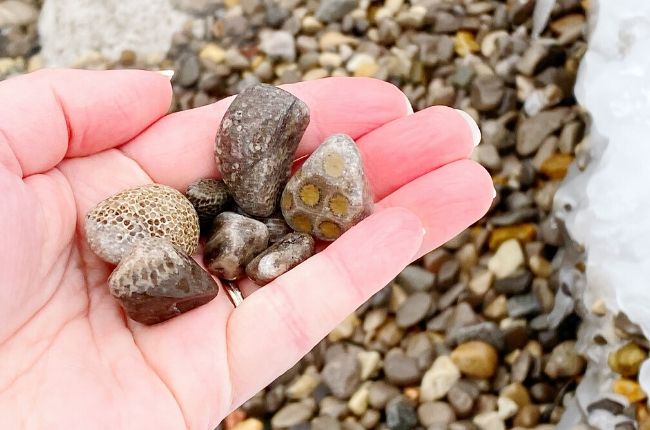 The Great Lakes shoreline is a paradise for rock collectors. Our beaches are filled with beautiful rocks like Lake Superior agate, Halysites, Petoskey stones, Charlevoix stones, Leland blue, granite, and many more.
Whether you're visiting the beaches of Petoskey, Charlevoix, or somewhere near, you are guaranteed to find a couple of treasures of your own. Check out these Petoskey Stone Hunting Tips if you need a little help.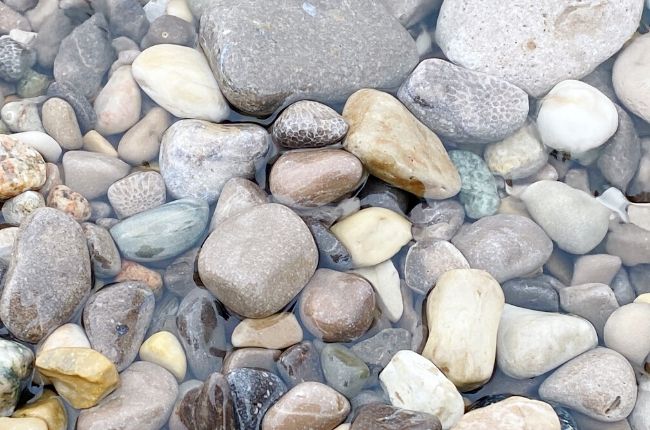 A special rock to the area is, of course, the Petoskey stone. You'll see locals and visitors alike searching our beautiful beaches for a Petoskey stone. But when is the best time to find one?
Spring is typically the best time to find Petoskey stones. The waves and ice from winter tend to bring new stones to the shoreline. It is usually the best time to discover many stones, big and small. But that doesn't mean you won't find any during early winter, summer, or fall.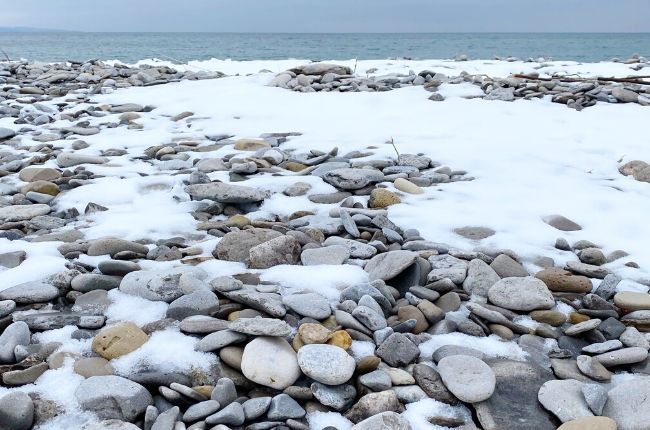 I decided to take an adventure on a cold January day in Petoskey. I took a walk along a rocky beach and found many beautiful stones in a matter of minutes. The shoreline and water were clear of ice and the rocks were all wet due to melting snow and waves, which made them easy to find. Just remember to use caution around the lakes in the winter.If you can't head out just yet, you can search through Grandpa Shorter's Gifts online, where there are many beautiful Petoskey stones to choose.
You might also enjoy: