10 Must-see Natural Wonders in Michigan
February 7, 2022
Natural wonders abound in Michigan. Along our miles and miles of freshwater coastline and in our pristine forests, you'll find some of the most amazing naturally formed sites in the world.
The Great Lakes – Four out of the five Great Lakes have waters that touch Michigan. The largest group of freshwater lakes in the world, they hold 20 percent of the earth's fresh water. They are so large they behave like inland seas with the ability to whip up massive waves and create their own weather patterns.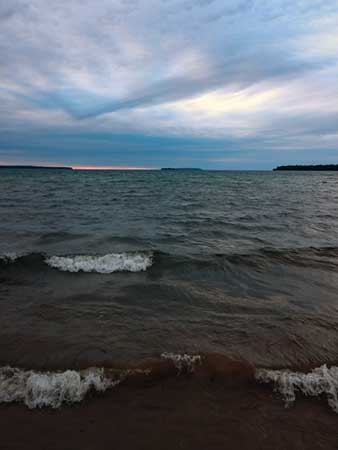 Sleeping Bear Dunes – Miles of sand bluffs tower 450 feet above Lake Michigan. Spend the day climbing the dunes to see the spectacular views from the top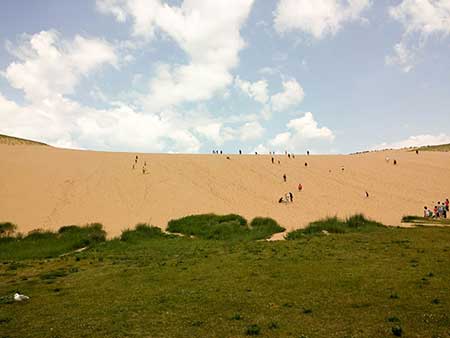 Mackinac Island – This island sits in Lake Huron in the Straits of Mackinac. In the summer, it's a bustling resort town where automobiles are not allowed on the streets. Visitors and residents get around by foot, bicycle or horse-drawn carriage.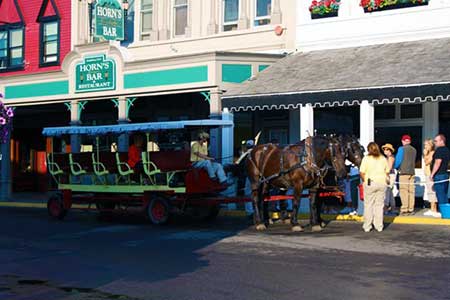 Pictured Rocks National Lakeshore – It's named for the 15 miles of sandstone cliffs that feature natural formations and carvings due to erosion from Lake Superior. Miner's Castle is one of its most famous formations.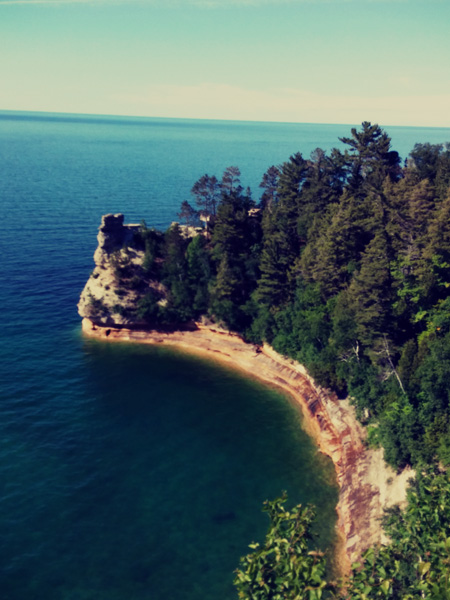 Tahquamenon Falls – Located in the Upper Peninsula, it's one of the largest waterfalls east of the Mississippi, with a 50 foot drop that spans 200 feet. It's nicknamed Rootbeer Falls, because of the tannin from a cedar swamp that drains into the river and colors the water a golden-brown.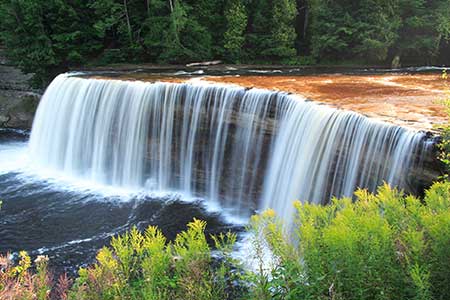 Lake of the Clouds – You'll find Lake of the Clouds in a valley between two ridges of the Porcupine Mountains, in the Upper Peninsula. The blue water of the lake is a sharp contrast to the green of the surrounding woods.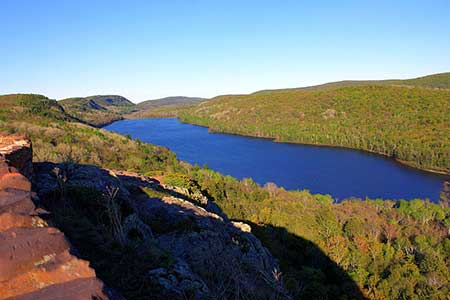 Isle Royale National Park – This island is a national wilderness area located in Lake Superior. Hiking, camping, and boating are the main activities on the island. Visitors may encounter wolves, moose, painted turtles, and a variety of birds when visiting the island.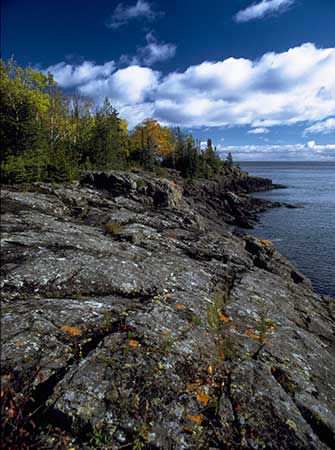 Petoskey stones – These fossilized stones feature a hexagon pattern, visible when wet or polished. They're found on the shores of Lake Michigan and other inland lakes in the northern Lower Peninsula. They're highly sought after as collectibles and souvenirs.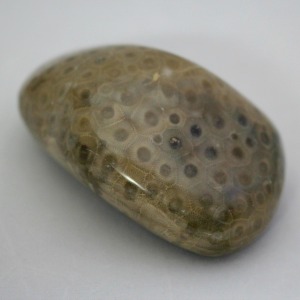 Turnip Rock – You'll find The Turnip Rock formation in Lake Huron, in Michigan's Thumb region, near Pointe Aux Barques. Waves from Lake Huron have been eating away at the base of the rock for hundreds of years to create this unusual formation. You can get an up-close look at Turnip Rock by kayaking the shallow waters that surround it.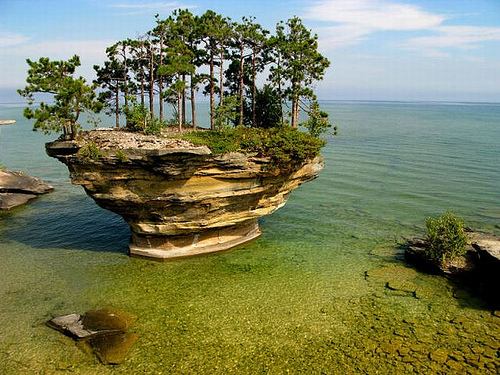 Kitch-iti-kipi – In Palms Book State Park in the Upper Peninsula near Manistique, you'll find Kitch-iti-kipi, a crystal clear, emerald-green pool of water. Measuring 200 feet across and 40 feet deep, spring water gushes at 10,000 gallons a minute from fissures in the limestone. Always 45 degrees, the water never freezes.