In honor of Grandpa Shorter's Gifts 75th year in business, we are pleased to announce the launch of the Carlos Kids Club! Our mascot, Carlos the Bear, loves to send mail and wants to keep in touch with you. Children of all ages are welcome to join in on the fun.
Members of the Carlos Kids Club will receive postcards from Carlos himself. They will arrive in your mailbox a few times a year, around major holidays and your birthday! Carlos loves birthdays and may even send you a fun surprise.
To sign up, fill out the form below. Feel free to sign up your children, parents, grandparents, or yourself!
Questions? Email [email protected]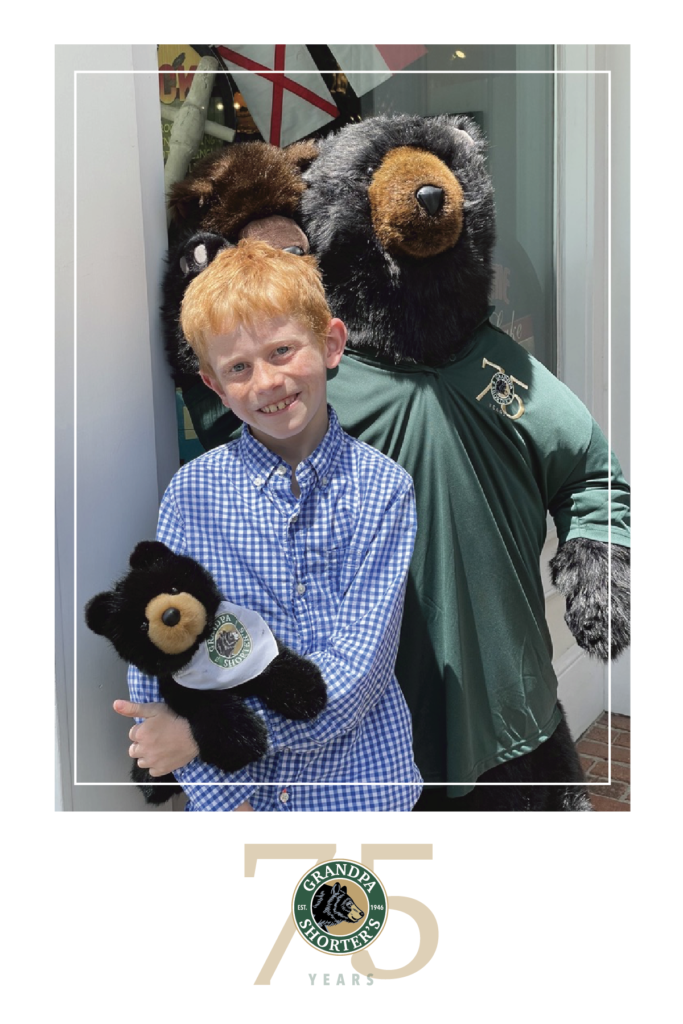 Benefits: Our beloved mascot, Carlos the Bear, will send a few postcards throughout the year, including on your child's birthday month! Parents will receive regular email communication with specials, holiday gift ideas, and more.
There is currently no membership fee to join the Carlos Kids Club; in the future, there may be paid membership levels.
Future Changes or Termination: Grandpa Shorter's Gifts reserves the right to cancel, change, or terminate the Carlos Kids Club program or events at any time without notice.
Use of Information: By filling out the application, parents or guardians ("Applicant") consent to using a member's name, email, birthday, and other information provided when the child is enrolled in the Carlos Kids Club program.
Property of Grandpa Shorter's Gifts: All Carlos Kids Club designs, text, images, photographs, artwork, and graphic designs are the property of Grandpa Shorter's Gifts.
Privacy Policy: Email addresses are for the sole use by Grandpa Shorter's Gifts to communicate with the Carlos Kids Club program members and their families. Emails will not be shared with a third party at any time. There is no fee for participating in the Carlos Kids Club program at the free level; however, photos and videos may be taken at any time and used in promotion for future events.Applicant authorizes Grandpa Shorter's Gifts to use photographs or videos of their child(ren) for future Carlos Kids Club program events by applying for the Carlos Kids Club program. Photography might include images emailed or mailed to Carlos or photography taken of the correspondence. To be removed from our mailing list(s), please unsubscribe at the bottom of any email.
By submitting this form, you are granting: Grandpa Shorter's Gifts, 301 East Lake Street, Petoskey, MI, 49770, United States, https://grandpashorters.com/ permission to email you. You may unsubscribe via the link found at the bottom of every email.