20 Famous Hemingway Quotes
July 17, 2019
Ernest Hemingway was one of America's most influential 20th-century writers. A novelist, short story writer, and journalist, he won both Pulitzer and Nobel Literature prizes for his novel The Old Man and the Sea. Hemingway's writing style is economical and understated, yet he lived a life abundant with fame and adventure. Today we have some famous Hemingway quotes.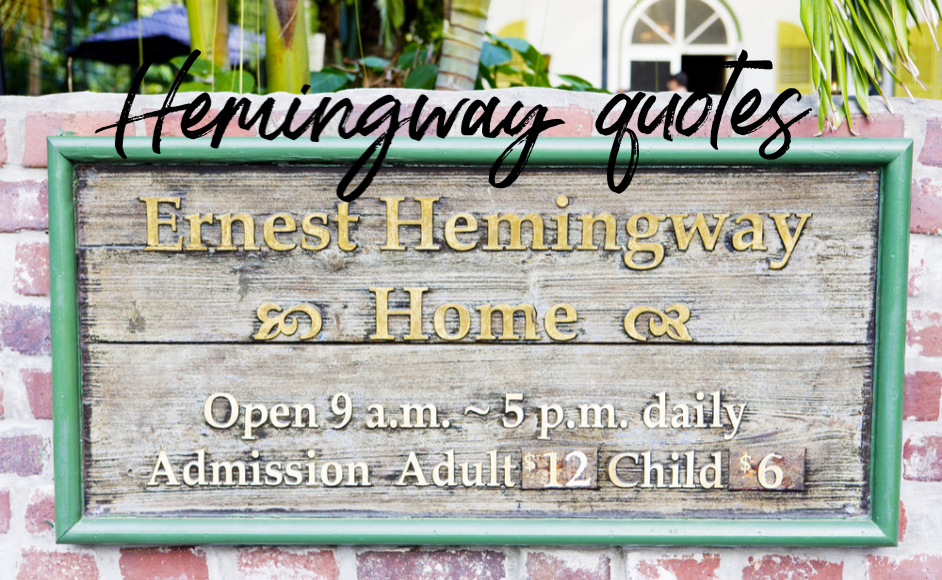 Hemingway was from Chicago, but spent his childhood summers in Northern Michigan where he cultivated his sense of adventure in the wild woods, rivers and lakes near Little Traverse Bay. Today you can visit many of the same places Hemingway visited in and around Petoskey.
Hemingway's outdoor exploits, military service in World War I, and world travels greatly influenced his unique outlook on life. His extraordinary perspective is reflected below in these 20 famous Hemingway quotes from his writings and interviews. They include everything from wisdom about aging to advice for writers.
Courage is grace under pressure.
The world breaks everyone and afterward many are strong in the broken places.
Every man's life ends the same way. It is only the details of how he lived and how he died that distinguish one man from another.
A man can be destroyed but not defeated. Always do sober what you said you'd do drunk. That will teach you to keep your mouth shut.
There is no friend as loyal as a book.
Poor Faulkner. Does he really think big emotions come from big words? He thinks I don't know the ten-dollar words. I know them all right. But there are older and simpler and better words, and those are the ones I use.
The world is a fine place worth the fighting for and I hate very much to leave it.
How simple the writing of literature would be if it were only necessary to write in another way what has been well written. It is because we have had such great writers in the past that a writer is driven far out past where he can go, out to where no one can help him.
As you get older it is harder to have heroes, but it is sort of necessary.
We are all apprentices in a craft where no one ever becomes a master.
Never mistake motion for action.
There is nothing to writing. All you do is sit down at a typewriter and bleed.
It is good to have an end to journey toward; but it is the journey that matters, in the end.
All things truly wicked start from innocence.
All modern American literature comes from one book by Mark Twain called Huckleberry Finn. American writing comes from that. There was nothing before. There has been nothing as good since.
The only thing that could spoil a day was people. People were always the limiters of happiness except for the very few that were as good as spring itself.
Madame, all stories, if continued far enough, end in death, and he is no true-story teller who would keep that from you.
Happiness in intelligent people is the rarest thing I know.
Hesitation increases in relation to risk in equal proportion to age.
Retirement is the ugliest word in the language.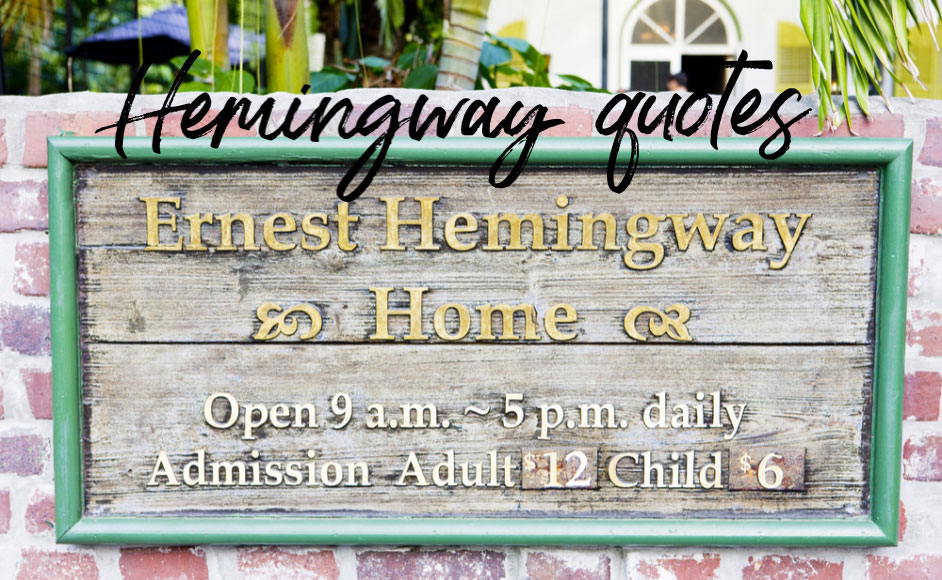 If you enjoyed 20 famous Hemingway quotes, you may also like: