4 Fall Foliage Tours in Northern Michigan That are a Must See
September 13, 2021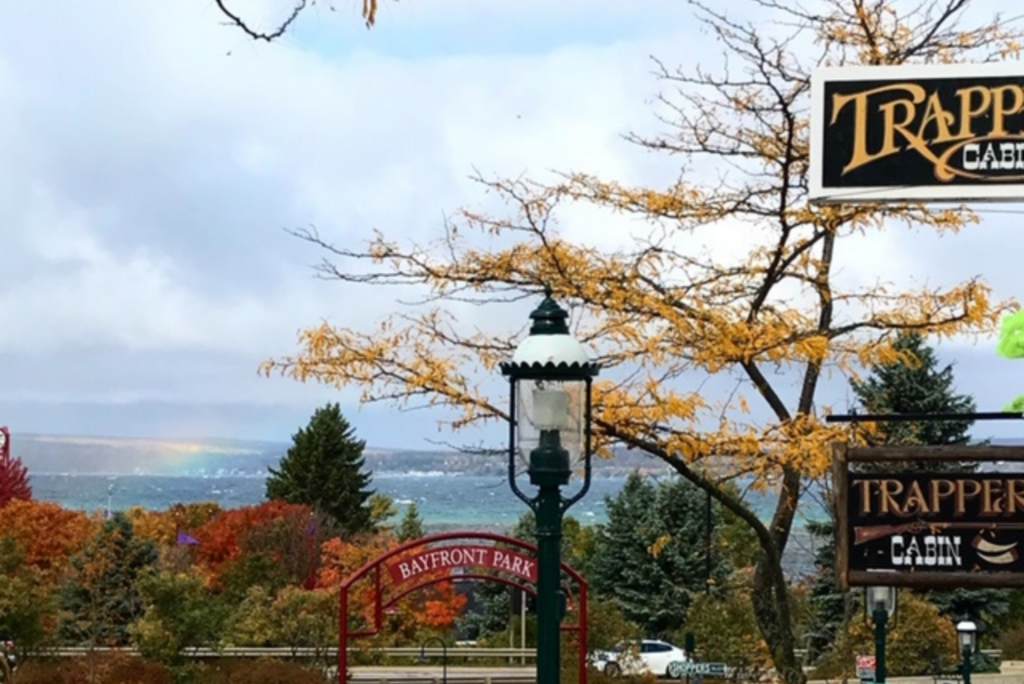 It's that time of year again in Northern Michigan when the weather starts to cool down and the leaves start changing color on the trees! For most Michiganders, it's one of our favorite times of the year. We will see the leaves slowly begin to change in Northern Michigan in the next few weeks, with the season's peak coming in early October. If you want to see some fantastic fall foliage, here are some great routes in Northern Michigan to visit!
Tunnel of Trees
This 20-mile stretch of road on M-119 is known nationally as one of the most colorful routes during the fall. If you are looking to enjoy the views without doing the driving, hop on one of the scenery tours that depart out of Harbor Springs! Choose from a 50-mile or 110-mile tour where you will not only see the beautiful fall foliage but other historical landmarks like the Good Hart General Store and the Legs Inn, which is a historical and architectural wonder.
Jordan River Valley Tour
The Jordan River Valley tour is a 50-mile tour that will take about one hour. This tour is south of Lake Charlevoix and gives spectacular scenic views of the valley. In particular, there is one part of the route where you will want to stop and take in the landscape, called Deadman's Hill. It might just take your breath away!
Tri-County Tour cruises
This 62-mile tour will take you about one and half hours to complete. It starts and ends in Petoskey. On your way back to Petoskey, when you head back into town over the hill on U.S. 131, be sure to stop and look at the panoramic view of the city. When you get back into Petoskey, stop by Grandpa Shorter's and tell us how the tour went!
Petoskey area's surf-and-turf color route
This tour is 35 miles long and will take you about 45 minutes to complete. Locals tell visitors that it is a "can't miss" tour during the fall. The tour will take you through Northern Michigan's rolling hills, where you will pass scenic farmlands and the beautiful Lake Charlevoix.
Don't miss out on the beautiful scenery that Northern Michigan has to offer in the fall! For a map of these tours and other ways, you can view the area's fall foliage, download the Petoskey area Fall Color Guide.