5 Petoskey Stone Gift Ideas
November 4, 2018
The holidays are right around the corner and that means the inevitable holiday rush. Every year I try my best to plan ahead on holiday gift purchases, yet I always seem to be rushed regardless of what I do. I love shopping local during the holiday season, especially while the kids are in school. The Downtown Holiday Open House is a great time to get gift ideas while strolling through the downtown shops and seeing what catches your eye. My kids are still young so it's fun for them to point out what they want while I make a mental list in my head and plan to return at a later date.
I love heading back while they are in school. That way I can take my time and even pick up a few extra items here and there. Grandpa Shorter's Gifts, it's new sister store The Katydid and the ever classic J.W. Shorter & Son's Mercantile each offer FREE gift wrapping by friendly staff members while you take your time picking out and choosing holiday gifts. My husband also loves this service because well, he can't wrap a gift to save his life and Grandpa Shorter's 'elves' do an impeccable job!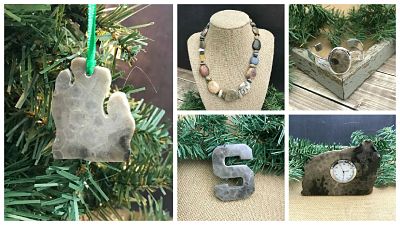 Grandpa Shorter's offers a unique variety of unique gifts but our most popular are Petoskey Stones. If you've ever walked the shores of Little Traverse Bay here in Petoskey you've probably found a few Petoskey Stones. At Grandpa Shorter's you can find a huge variety of Petoskey Stones that are polished and made into fun and unique gifts in every price range. Whether you are looking for a simple stocking stuff Petoskey Stone Worry Stone or a gorgeous Petoskey Stone necklace, Grandpa Shorter's Gifts has you covered.
We offer a variety of Petoskey Stone products online and if you don't see what you are looking simply call 1-866-SHORTER and speak with a friendly staff member who can help you over the phone.
5 Petoskey Stone Gift Ideas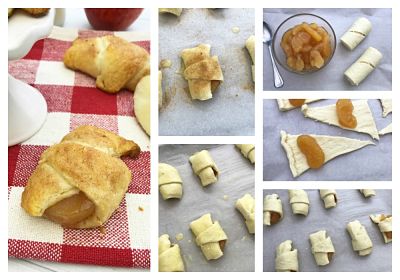 Petoskey Stone Ornaments: Available in a variety of shapes (Lower Peninsula, Upper Peninsula, star, snowman, angel, Christmas trees and more!). They make wonderful gifts and are one of our most popular gift ideas during the holidays. We sell out quickly so make sure you grab one!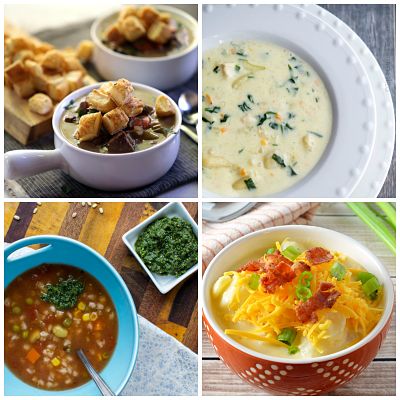 Collegiate Petoskey Stones: Another hugely popular gift idea, collegiate Petoskey Stone are one of a kind and perfect for Michigan State University and University of Michigan fans. Whether you attended school there or simply a huge sports fan, these are a great gift option.

Petoskey Stone Wine Stoppers: These come in a variety of shapes and sizes and will keep your wine as fresh as the day you opened the bottle. Perfect for Up North lovers and/or showcasing at your cottage.

Petoskey Stone Clock: Perfect for those that are chronically late or just like being on time! This beautiful clocks fit perfectly on any desk, shelf or side table. They come in a variety of unique shapes and sizes.

Petoskey Stone Jewelry: You will not find a better selection of gorgeous Petoskey Stone jewelry then Grandpa Shorter's. Our stone are locally sourced and made into unique jewelry pieces by Michigan based artisans. Whether you love bold statement necklaces or simple Petoskey Stone earrings, you are sure to find a special piece that catches your eye!
*Looking for something special? Call 1-866-SHORTER and speak with a friendly staff member who can help you over the phone.