7 Back to School Tips & Tricks
August 26, 2018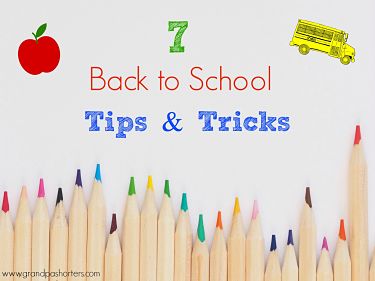 Back to school season is finally upon us and most Northern Michigan kiddos officially head back to school next week. I can't believe it's going to be fall already. I swear summer's go by quicker and quicker every year! I don't know about you but I'm ready for school to start. We've already shopped for back to school clothes, purchasing some much needed basics. My kids are re-using last years backpacks which saved me some money and most of their classroom teachers are only asking for the basics: tissues, hand sanitizer and wipes. I'm ok with that. Kids are expensive and saving a few dollars here and there definitely adds up!
Every year when school starts I try to come up with a plan to be more organized. Summer typically means chaos in our household. I feel like I can't keep up with all the housework even with the kids helping. I'm constantly going behind them picking up junk in every room of the house. It drives me nuts. School starting and the kids being gone most of the day means I can get back into a somewhat normal routine. This means also coming up with some tips and trick to make the back to school transition somewhat easier on all of us!
7 Back to School Tips & Tricks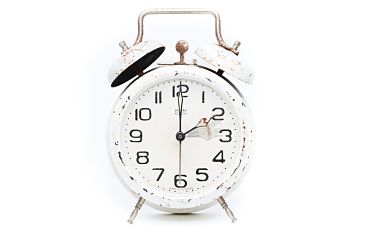 Transition to an earlier bedtime 1-2 weeks before the new school starts. Like most kids, my kiddos get used to staying up late throughout the summer months. A few weeks before school starts we start cranking back bedtime 30-60 minutes to help them transition to getting up earlier when school starts. I don't have the luxury of kids that sleep in so making them go to bed earlier is a win-win for us!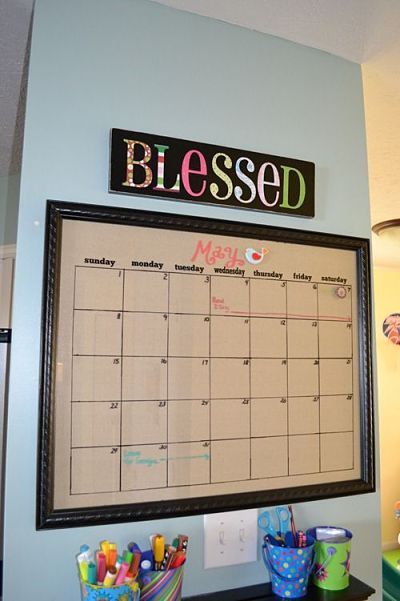 (Photo Courtesy of Infarrantly Creative)
Set up a large calendar to keep track of family activities or update your planner and keep it where you can see it. This is huge for me. If I don't write it down, it's not going to happen. I tried the large calendar a few years back but found a regular planner worked better for us. I sit down once a week and it with various dates and times. Use what works for you!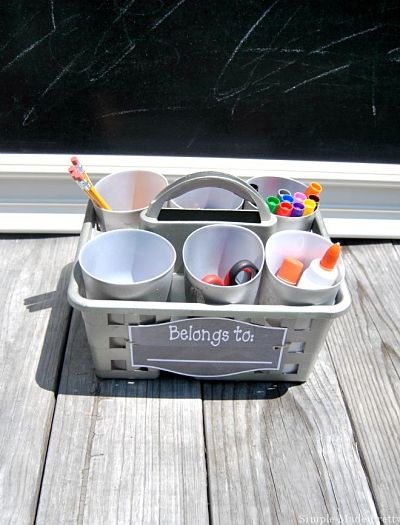 (Photo Courtesy of Simple Made Pretty) 
Set up a homework station. I can't tell you how many times my kids can't find a pencil or a glue stick and it drives me absolutely bonkers. I set up a a small and portable homework station (like the one pictured above) and filled it with pencils, markers, glue sticks and other homework necessities. Don't feel like you need to go and spend money on it either – use what you have: old canning jars, washed tin cans covered with washi tape or even plastic cups!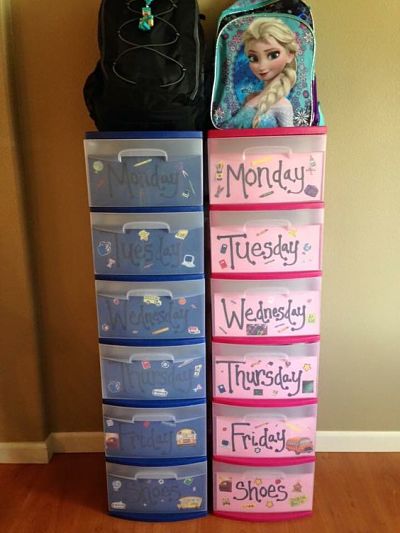 (Photo of Courtesy of Pinterest)
Choose outfits for the week on Sunday nights and store them in a weekly organizer. This. Is. Huge. My kids are mini zombies in the mornings and hate getting dressed. Weekly organizers or labeled plastic drawers are the perfect solution. We fell off this wagon last year as our drawers were getting too small but I'm planning on updating this idea this week!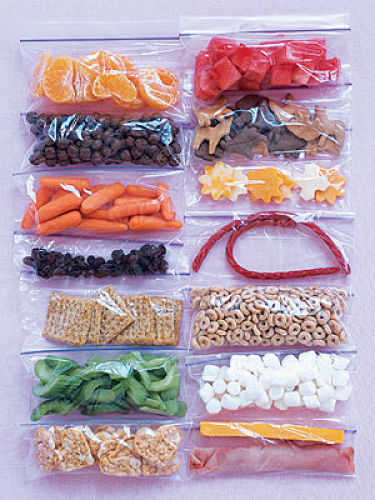 (Photo Courtesy of Hannah and Bryan) 
Portion snacks and lunch items. Don't waste money on pre-portioned snacks. Buy snack size baggies and do it once a month or week. Keep the pre-portioned items organized in clear plastic shoe bins. When making lunches, you (or the kids) and pull what they want saving time, money and sanity! I've found this is great for me too, especially when it comes to fruit and veggies!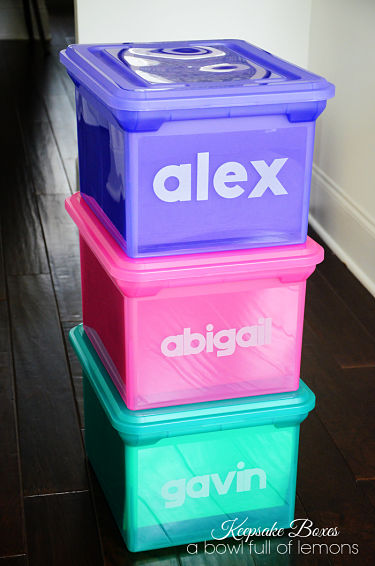 (Photo Courtesy of A Bowl Full of Lemons)
Set up a school work bin for each child. Once school starts, kids bring home SO much stuff over the course of the school year. Designate a bin for each child and toss in whatever they bring home. Sort the paperwork at the end of the year and decide what you want to keep and/or toss.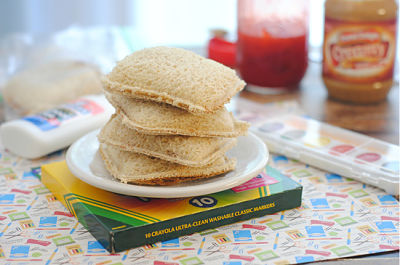 (Photo Courtesy of Craft Create Cook)
Make your own Uncrustable PB&J sandwiches and freeze them a head of time. My son actually loves hot lunch but my daughters are another story. They each take cold lunch on a daily basis and I'm always trying to find ways to save time. I hate making sandwiches every morning so making PB&J and freezing them is the perfect solution.