7 Fun Geocaching Tips
August 20, 2018
With summer starting to wind down here in Northern Michigan we are starting to look a head to school starting in a few weeks. My kids aren't super excited but I'm not going to lie, I am looking for to it! I adore our summers and relish every second of them but with school starting the weather begins to cool off and it's fun to plan weekend activities like Geocaching.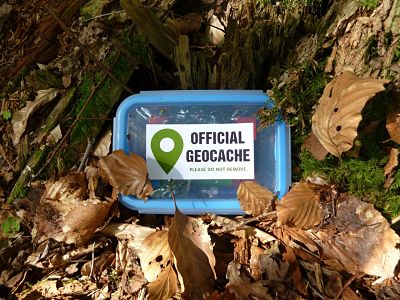 You may have heard about Geocaching. Heck, you may have even tried it. So, what is Geocaching exactly? It's like a high tech scavenger hunt! Instead of an old fashioned map, you use your phone or tablet to find hidden treasure or caches such as trinkets, a notebook with a pen or pencil and/or other fun items. National Geocache Day was August 19th, but no matter what time of year you try it you'll be sure to get out of the house and find some fun!
7 Fun Geocache Tips
Download the official geocaching app from the Apple or Android store (you can also use a GPS device if you prefer). once you have downloaded the app and created an account, you can click on the 'Hid and Seek a Cache' page. Enter your zip code and see if there are any caches in your area.
Only geocache on public and/or state land. Do not geocache on private property or national parks unless you are given permission.
Make it fun. Some clues can be made into puzzles and only solved through ciphers.
Once you find a cache, take the item out and then make sure you replace it with some other cache or equal value.
If geocaching with kids, choose a lower level of difficulty. Bring snacks and water bottles too.
Carry a pen or pencil so you can sign any logbooks you may find.
Geocaches are not typically buried, keep that in mind when geocaching. Geocaches come in all shapes and sizes but are usually small containers. Once you get close to a geocache, put your gps/phone away and search the ground closely.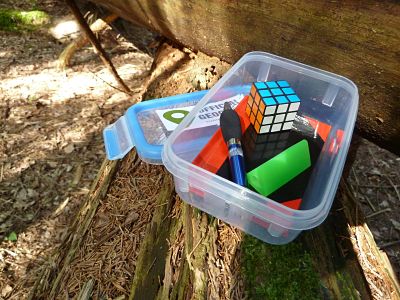 Have you tried geocaching in your area?