An Interview with Bill Shorter
June 17, 2021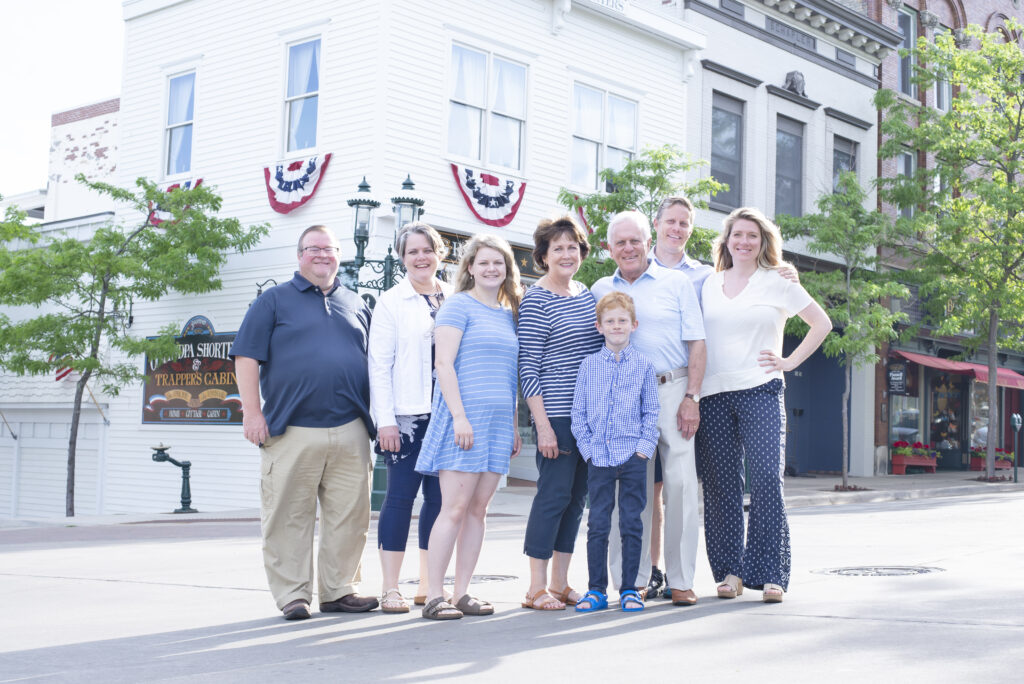 What do you remember most about the store and your parents growing up?
I began my tenure at Shorter's Indian Craft Shop at the early age of five. Each spring at first snowmelt my father and I would travel along the Tunnel of Trees lakeshore north of Harbor Springs to purchase items crafted by his American Indian friends. I say friends because of the way he was greeted with handshakes and hugs. My greeting was slightly different with pats on the head from the men and fingers playing with my blond curls from the ladies. I later learned he was a gentleman who was respected for his honesty and fair dealings by the Ottawa who were true artisans. Upon leaving the Lake Michigan Shoreline at Mackinaw City we would take the ferry across the Straits of Mackinac to the Upper Peninsula. This leg of the adventure would be to pick up hand-carved totem poles in 8, 10, and 12-foot lengths from Chippewa artisans. I remember on our return trip there was barely room for me. The 1949 Mercury was filled to capacity with quillwork and baskets by the Ottawas and the roof and fenders with roped down Ottawa and Chippewa totem poles from the Upper Peninsula.
Next to the store was an Ice Cream Shop. I used to walk to the store with my dog, Jeff. When I would reach the corner of Howard and Lake Street, I would have the dog sit and stay. Just before turning into the store, I would pat my leg and the dog would start down the street at a run. Once inside the store the dog would show up. I'd always barter with Dad for an ice cream cone to take the dog home and he would give me a knowing smile.
What aspect of running the store did you enjoy most?
In my early days of working at the store, I made an agreement with Mom and Dad, who worked 6 days a week from 9:00 AM until 9:00 PM in the summer months. I would work for them for the summer from 12:00-9:00 PM 6 days a week if they would leave the store at 6:00 PM and enjoy their evenings at home. Dad grudgingly accepted my offer, later he told me how much they enjoyed that summer. When my father passed away in 1983, I completely enjoyed the multitude of customers who singled me out with stories about my father. A loyal customer from Harbor Point related when he was a child and shopping with his mother and father how my father was always gracious, made him feel welcome, and always took time to answer his questions. His family still shops at Grandpa Shorter's Gifts.
What are you most particularly proud of when you look back at the time you and Mari ran the business?
After settling into the business and becoming familiar with the sales, Marietta and I began to make changes with the merchandise offered. We closed out numerous items which had poor turn rates and added numerous new items. Next, we redid the interior colors and displays to reflect the historical appearance of a generational business. We added numerous nostalgic display items including deer mounts from the 1920s, antique muzzle loading rifles, and canoes. We were the first store in the business district to research and place a historical plaque on our building reflecting our 1880 historical site's significance.