Biking in Petoskey
June 24, 2023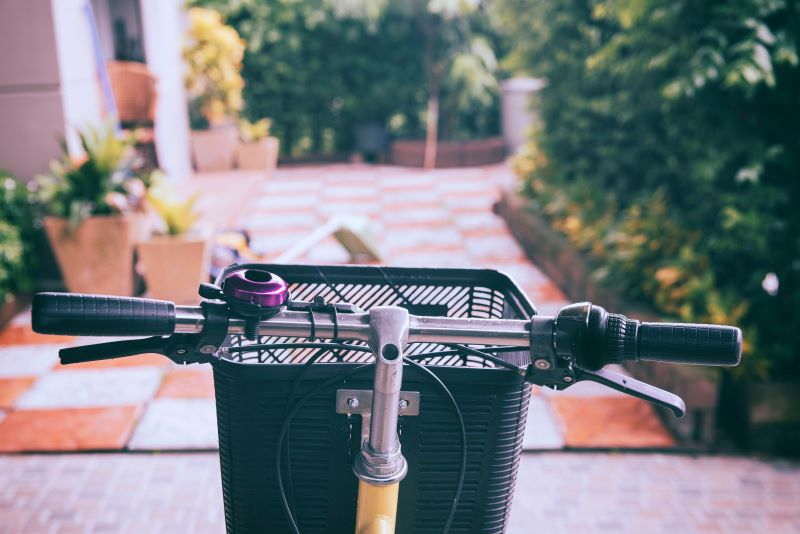 Trails
Summer is here and it's time to roll out on two wheels! Here's a look at biking in Petoskey – along with a few recommendations for pit stops!
Visit a comprehensive list of area trails here. And here are a few top picks from us!
Running from Harbor Springs to Charlevoix, this paved 26-mile trail winds through beautiful parks, Bay Harbor, the Petoskey waterfront, and historic Bay View. There are several places along the way to pick up the trail. We suggest parking at Petoskey Bay Front Park and riding East or West – or into downtown Petoskey for some exploring! Look for the beautiful red clocktower to know you are in the right starting spot.
This 32-mile rail trail has been dubbed "The Fishing Line" and connects Petoskey to Mackinaw City. From Petoskey to Alanson, the trail is paved for 7 miles. From Alanson to Mackinaw City, it is a mixture of railroad ballast, mixed dirt and stone. Just a heads-up – this trail is also open to horses – as long as they wear a manure bag/horse diaper! Park at Spring Lake Park on M-119 near Petoskey and head north. This trailhead offers parking, bathrooms, water, a bike fix-it station, picnic pavilion, fishing pier and interpretive trail.
Boyne Forest Trails are a mountain bikers' paradise! Located between Boyne City and Walloon Lake, this trail system boasts 15 miles of single track that are an absolute favorite for locals. Why? Because anyone can ride it. Choose different loops depending on your skill level – from beginner to experienced. The trail can be ridden in both directions (perfect for doubling back when you overestimate your skill or gumption!) and is constructed as connecting loops, so it is easy to navigate and you're never too far from home base. Park at 3640 Old Horton bay Road, Boyne City, MI 49712.
Bike Rentals
Latitude 45 Bicycles and Fitness offers everything from comfort hybrid bikes to e-mountain bikes to gravel road bikes. Side note: Electric bikes are not allowed on all trails (for example, they are not allowed on the North Country Trail), so be sure to check on local regulations if you are going electric.
Bahnhof Sport offers all kinds of bikes, including electric bikes as well. (Family tip: If you go electric, you can add more fun to your family trip and reduce some of the complaining, ha!) This rental company is located right on Little Traverse Wheelway.
Lunch on Two Wheels
After (or during) your ride, enjoy a meal or a snack in Petoskey. Here are three to consider, although you will spot many more choices along the way:
Petoskey Brewing Company: Grab an olive burger and rehydrate with their Michigan Cherry Hard Seltzer, made with Michigan cherry concentrate and natural black cherry flavoring.
Duffy's Garage & Grille: This place is a great spot for family. Lots of car grills on the wall and whatnot to admire, plus award-winning pizza to please even the pickiest rider in your group.
Roast & Toast: Located near Grandpa Shorter's Gifts, this is a personal fav. Grab a light lunch and coffee – and pastries for the kids! (Adults allowed to indulge too!)
Pedal, Pig and Pint bike event
For a fun, unique event, consider the fifth annual Pedal, Pig, and Pint Bike Tour on Sunday August 6, 2023, in Boyne City. Raven Hill Discovery Center and the Top of Michigan Mountain Bike Association (TOMMBA) are collaborating to bring you two choices: Enjoy wooded mountain bike trails or a paved route around Lake Charlevoix, while supporting these two non-profit organizations. Stiggs Brewing Company in Boyne City is hosting a pig roast, pint and festive atmosphere after the ride.
All in all, there are countless ways to enjoy Petoskey on two wheels. Enjoy!