Carl Shorter Plans to Open a Souvenir Store in Downtown Petoskey
May 10, 2021
Carl started as a Pharmacist's Apprentice and then was a very successful manager of Teysen's Gift Shops in Mackinaw City in the summer seasons of 1940, '41, and '42. Even though the country was still in the Great Depression, Carl was able to double the sales of Teysen's Gift Shop! There were satellite locations of Teysen's around Mackinaw City and Carl was in charge of them all. There was even a gift shop inside the Fort, and Carl was known to find authentic arrowheads on a farm that bordered the Fort. Harry Teysen was a demanding boss, but Carl learned a great deal about the souvenir and gift industry during his tenure there.
At the end of the summer season in 1942, Carl felt it was his patriotic duty to join the war effort. Carl and Ruth moved the family to Detroit. Carl worked for Vickers Manufacturing, starting out as a lineman drilling piston holes in tank engine blocks. He was turning out twice as many as the other workers and was soon promoted to foreman. In 1945, Ruth and Carl with their boys, Dean, Jim, and Bill (my dad!) moved to Petoskey and purchased a home on Division Street.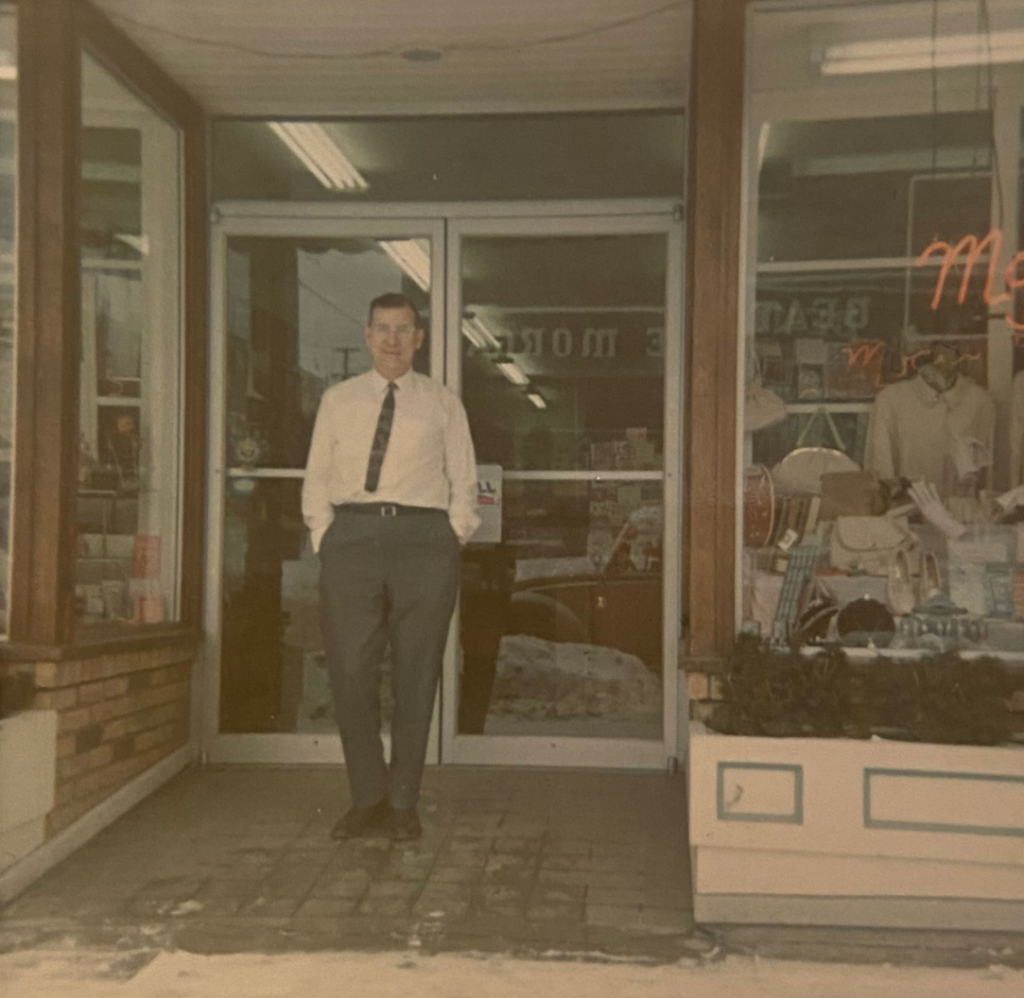 Carl started making plans to open a souvenir store in downtown Petoskey's Gaslight District. He worked the winter of 1946 as an accountant for an oil company and spent his weekends making trips along the Tunnel of Trees in Harbor Springs to Cross Village to purchase Indian crafts. On the Friday of Memorial Day weekend in 1946, with $1500 Carl and Ruth had borrowed, they were able to pursue their dream and opened the beloved store Shorter's Indian Craft Shop, now known as Grandpa Shorter's Gifts.