Christmas Crackers, a Holiday Tradition
December 22, 2021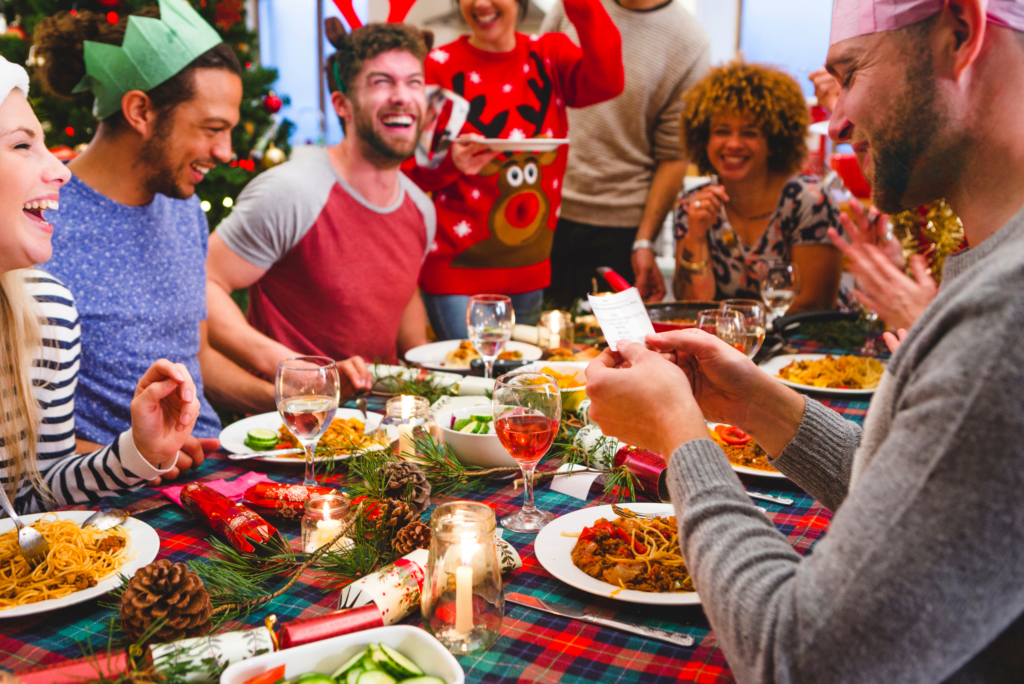 With the holidays here, you can never have enough goodies to give your family and friends! One way we like to give and decorate our table at the same time is by using Christmas crackers. Christmas crackers are festive table decorations made of cardboard paper that make a snapping noise when you pull it open. They are often filled with confetti, small gifts, or even jokes!
The history of Christmas Crackers
Christmas crackers were first created in the United Kingdom around the 1850s. A man named Tom Smith was known for selling twisted paper packages of candy. He decided to add the bang sound after he heard the sound of a log crackling in a nearby fire. He then changed the shape of his candy packaging into the shape of a wood log. Included in the packaging was an almond and a motto to read. As time went on, he replaced the almond with a gift, and the Christmas cracker was born and quickly became a holiday tradition in the United Kingdom and soon after around the world.
Christmas Cracker uses
Christmas crackers are primarily used during the holiday season for gifts or decorations but have just recently been used as popular party favors for birthday parties and other holidays. Many people use them as decorations on the holiday dinner table. You can also stick them in Christmas stockings for a bit of surprise. Christmas crackers also make great tree ornaments. The number of uses is unlimited!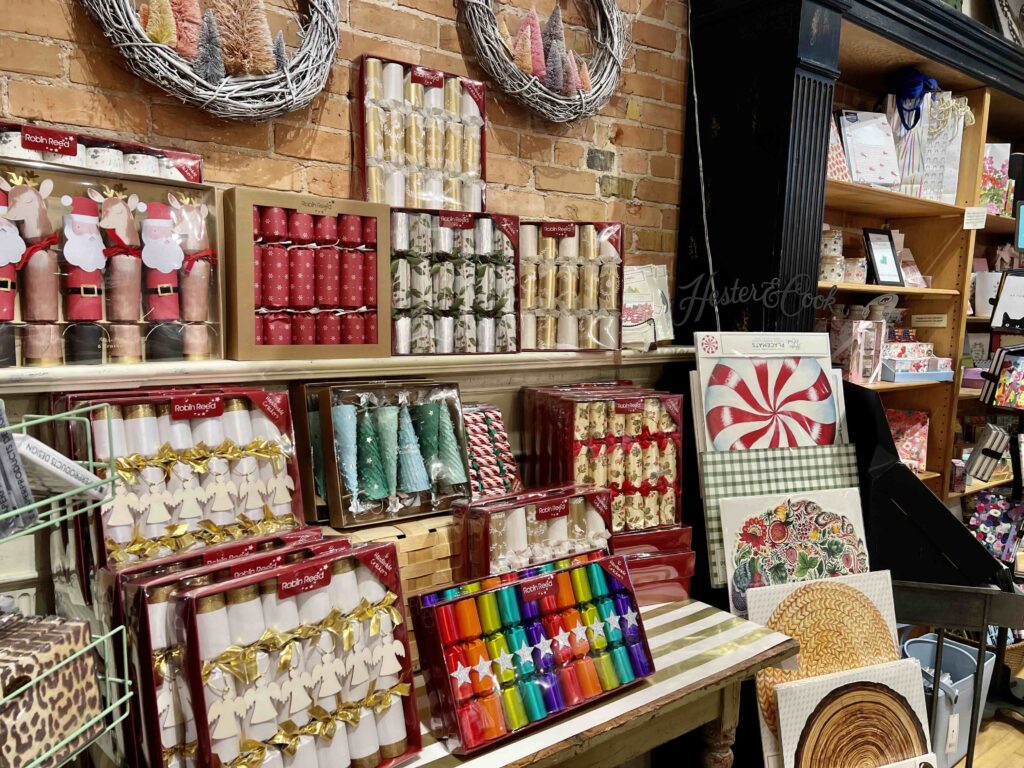 Christmas Crackers at J.W. Shorter & Son Mercantile
Our sister store, J.W. Shorter & Son Mercantile, offers holiday decor and table decorations, including Christmas crackers for your holiday parties and traditions. To shop our selection visit us at 311 E Lake St, Petoskey, MI 49770, or call us to order at (231) 347-6540.
How to make a Christmas cracker
Here's what you need to create your own Christmas cracker:
Toilet paper cardboard roll
Tissue paper in the color of your choice
Tape
Ribbon
Stickers
Jokes, candy, confetti, small gifts, or whatever your choose to fill your Christmas cracker
How to make your Christmas Cracker (kids edition)
Wrap your cardboard roll in tissue paper, making sure there is enough hanging over the roll on both sides.
Twist one side of the remaining tissue paper and tie it with ribbon.
Add your jokes, candy, small gifts, etc. on the other side of the roll.
Twist the remainder of the tissue paper closed and tie with ribbon.
Decorate the outside of the Christmas cracker with stickers.
Using tissue paper makes it super easy for the kids to crack open the Christmas cracker so they can get to what's inside quicker! Looking to buy Christmas crackers instead of making them? Stop into Grandpa Shorter's Gifts or give us a call, and we will send them to you!
On behalf of Grandpa Shorter's Gifts, we hope you have a happy holiday!