End of the Summer Michigan Adventures
August 17, 2018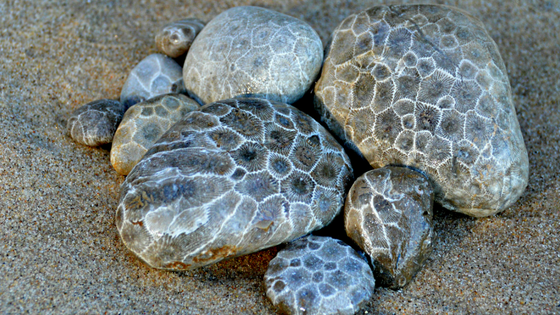 If you are like me, your summer has been busy, but never too busy for a few more Northern Michigan adventures before Labor Day arrives. 
I have a few favorites.
For a casual and quiet beach day, I head about fifteen miles west of St. Ignace along U.S. 2, where the pine and cedar forests open up to a lovely sandy beach along the shore of Lake Michigan. There is parking on either side of the highway, and the beach, though narrow, stretches for a few miles, providing an opportunity for some private swimming. 
With water temperatures still hovering in the mid-60s, it is warm enough for even the most skittish swimmer in your party. It is a good idea to pack a lunch for this trip, as there are few amenities along the beach. In St. Ignace, stop at Lehto's and grab a couple of pasties to go, or visit the Mackinac Fish Market for some of their delicious whitefish dip.
August is a great time to visit Mackinac Island. Streets tend to be less crowded than earlier in the summer, with all the same fun waiting. Visit the butterfly houses, spy the harbor from a guard post at Fort Mackinac, or bike the perimeter of M-185 and count the carriages along the way.
Grab some goodies at Doud's Market before heading across the street for your picnic at Marquette Park, with the great harbor views. Just east, up the main street, the smoked brisket chili at the Ice House, will satisfy your appetite too. Wherever you stop for lunch, the atmosphere is sure to be relaxed in August.
If you're looking for a more exhilarating adventure, check out Sleeping Bear National Lakeshore, with 65 miles of shoreline between Leland and Frankfort. With dunes towering more than 400 feet, and more than 100 miles of trails, this historical spot offers something for every adventurer in your party. You can float the Crystal River near Glen Arbor, or hike the Dune Climb just north of Empire to test your stamina and balance.
If you do not want to pack your lunch, consider Art's Tavern in Glen Arbor for a perch sandwich or some Jalapeno soup (only on Wednesdays). Try one of the Bloody Mary's as well, almost a meal in itself.
Whatever the destination or the desire, you will find plenty of great activities and places to visit in Northern Michigan for your last summer road trip.