Grandpa Shorter's Going Above & Beyond
October 16, 2017
Established in 1946, Grandpa Shorter's Gifts has become an iconic place of business in Downtown Petoskey. In today's world, a business that has been open for over 71 years and continuing to prosper has to be doing something right. Business is tough in today's world. We see headlines daily regarding brick & mortar businesses closing due to bankruptcy or just a lack of sales. We often see articles stating online businesses such as Amazon and other popular websites becoming the new norm. So, how does one brick & mortar business manage to stay strong after 71 years? I sat down with Jennifer Shorter this past week and talked with her about how Grandpa Shorter's navigates it's day to day business and how they go above and beyond providing their customers with the best customer service possible.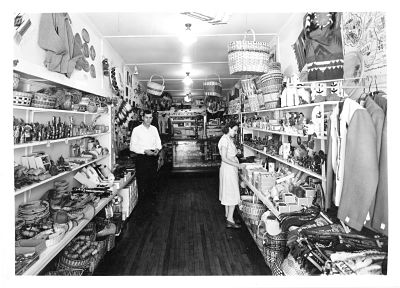 Being the third generation owner of Grandpa Shorter's and having grown up working in the store and learning the family business, Jennifer Shorter is all about hard work, dedication and providing the best customer service any business can offer. A lot may have changed throughout the years but running a business and treating others how you would like to be treated has stayed the same.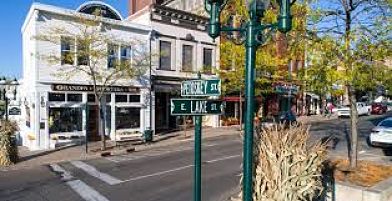 Grandpa Shorter's Going Above & Beyond Offering The Best Service
Educated and a well seasoned staff: Running a brick & mortar business isn't easy and Jennifer strives to provide the best staff members from around the area. Staff members range in age from local high school students and college students to adults. Staff are trained to be attentive, ask questions and find out what the customers needs are.
Great service: Aside from selling gorgeous Petoskey Stones and unique gifts items that you can not likely find elsewhere, Grandpa Shorter's staff is there to answer questions. Questions ranging from where a product is made, to what is Fordite or simply special ordering an item, Grandpa Shorter's staff is knowledgable and can answer jusabout any questions thrown at them.
Local Information: Aside from being knowledgable about all the wonderful products that can be found in the store, Grandpa Shorter's staff can also offer you an ear if you'd like to know a great lunch or dinner spot in Downtown Petoskey. Do you love craft brewed beer? Beard's Brewery has amazing craft brewed beer as well as delicious food. Prefer a more upscale setting and a glass of wine? Chandlers on the corner of Howard and Lake Street would be a fabulous place to get brunch, lunch or dinner. Downtown maps are available as a courtesy at the front counter and written directions are provided to where ever you need to go, free of charge. Can't find a particular item? Grandpa Shorter's staff is happy to call another store to see if they have it in stock.
Convenience: Do you need an item gift wrapped? Grandpa Shorter's offers this service FREE of charge. Simply ask at the front counter and a friendly staff member will wrap your gift while you're still browsing, no questions asked. We also offer extended hours during the holiday season. When most downtown businesses are closing around 6pm, we are open until 8pm to make holiday shopping a little less stressful.
Online Ordering: Although we keep much of our stock available for in-store purchase, Grandpa Shorter's does have an online store. We feature unique items that are hard to find anywhere else such as polished Petoskey Stones, Petoskey Stone ornaments, Petoskey Stone hearts as well as beautiful handcrafted Petoskey Stone jewelry. Ken, our warehouse manager does a spectacular job at receiving product shipments from our trusted vendors and getting them out to our valued customers as quickly as possible. Have a question about a product you saw online or want a larger quantity? We would love to help you! Simply call 1-866-SHORTER and a friendly staff member will be able to help you out.
For the last 71 years, Grandpa Shorter's Gifts has prided itself in how it treats it's staff, it's customers and everyone that they encounter day to day. With this, Grandpa Shorter's hopes to stay at the front of the pack and have the best customer service possible!
Have you stopped into Grandpa Shorter's at 301 E. Lake Street recently or J.W. & Son Mercantile just a few doors down? We love to hear about your visit! 
Find Grandpa Shorter's On Social Media: