History of The Easter Bunny
March 4, 2019
With all the snow we have had this winter it's hard to believe that there will soon be an end in sight and spring will eventually make it's way to northern Michigan.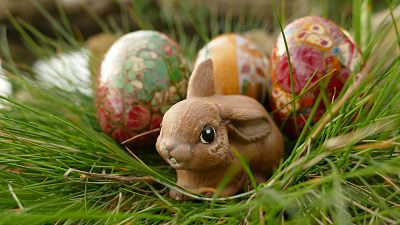 Easter is Sunday April 21st this year and I know we've had the occasional snow on Easter Sunday but I'm hoping (ok, praying) that it will be almost gone by the time it rolls around. That is my Easter wish. My kids on the other hand? All they care about is the Easter Bunny and whether or not (s)he visits!
My kids are getting older and I'm only a year or two away from them realizing that the Easter Bunny is mom and dad but it's still such a fun tradition and even if they know, we can carry on the Easter Bunny spirit even when they are older.
The history of the Easter Bunny is not as cut and dry as you would think. The origins are somewhat of a mystery but some say that the Easter Bunny stemmed from Pagan tradition and fertility (bunnies are well known for being very fertile). Another origin may have been from 13th century. During this time, churches would often have their congregations give up eating eggs for lent (eggs were also a sign of life) and then enjoy them once again on Easter.
So, how did the Easter Bunny become such a huge American tradition? German immigrants as far back as the 1700's can be credited with a traditional 'egg-laying hare' during Easter. Eventually these eggs were given a nest and colored. This tradition has spread through the United States like wild fire and in some cases Easter has become a huge gift giving holiday.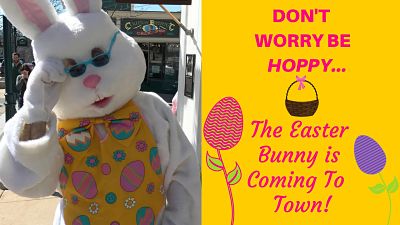 If your children love the Easter Bunny as much as mine do, Grandpa Shorter's is a great place to visit! Not only do they have some great Easter basket goodies, the Easter Bunny can be found at the store visiting with children and eager to take photos.
Grandpa Shorter's Easter Bunny Schedule
Saturday April 13th, 10-2pm
Friday April 19th, 10-2pm
Saturday April 20th, 10-2pm