Hooray for Halloween in Downtown Petoskey
October 7, 2022
Don't you just love the spooky season? All the orange, black, and creepy decor around every corner? The big bags of candy for trick-or-treaters? And listening to Michael Jackson's "Thriller" at least half a dozen times before October draws to a close? We thought so.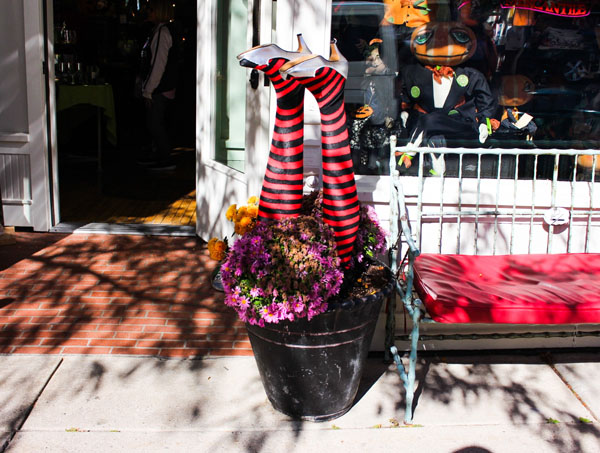 The lead-up to Halloween seems to get longer and longer each year, starting back in August, when people begin to itch for cool breezes and crunchy leaves. Plus, warm drinks, flannel, and pumpkin-flavored everything.
But Halloween bears an extra special meaning for us at Grandpa Shorter's Gifts. We love decking out the displays with cobwebs and seasonal decorations (and handing out candy during the Halloween Children's Parade and Downtown Trick-or-Treating), but October 31 is also our dauntless and creative leader Jennifer Shorter's birthday! It's a double-whammy day!
When a holiday full of fun for kids and adults alike is coupled with a staff birthday–what's not to like?! So, what can you and your fellow community members expect from us this Halloween season? Well, on Saturday, October 29–the day of downtown trick-or-treating and parading–our staff, and Carlos, of course, will dress up and hand out treats to visitors, as per Petoskey tradition.
Staff members eagerly await the reveal of their own costumes but look forward to seeing each year's favorite characters and mini look-alikes even more. Of course, Disney characters are always popular, and with the return of Buzz Lightyear and the explosive following of Encanto, there'll surely be recognizable astronauts and people singing "We Don't Talk About Bruno" in the Gaslight District. Other 2022 costumes may include Australia's Bluey, Minecraft Creepers, Minions, Star Wars characters from one of the many Disney+ shows, and perhaps an Ice Man or Maverick, complete with aviators and attitude.
The Children's Halloween Parade starts at 9:45 a.m. on October 29 and marches from Central Elementary to Pennsylvania Park, with trick-or-treating throughout downtown immediately following until noon. The staff of Grandpa Shorter's Gifts, The Katydid, and J.W. Shorter & Son Mercantile will all be stocked and set up outside–weather allowing–to pass out treats. All three stores happily put out teal pumpkins and have non-allergen goodies available too. We're expecting to see somewhere in the neighborhood of 800 costume-clad visitors per store this year!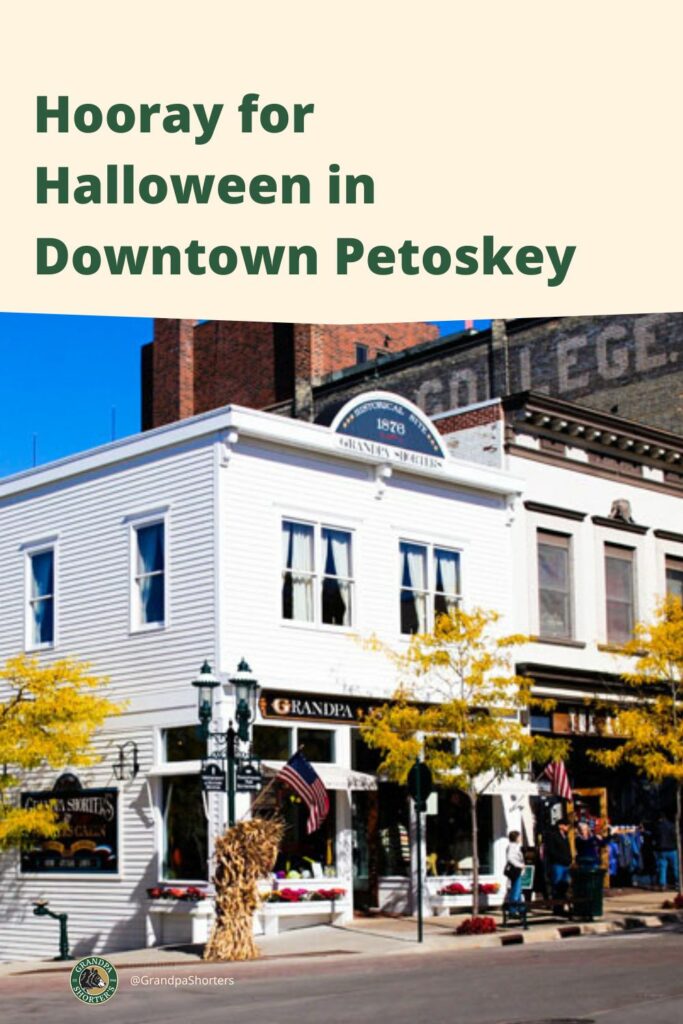 Now, we're still a ways out from these cherished downtown festivities and the actual big day–Jennifer's birthday–however, it's an excellent time to explore J.W. Shorter's huge Halloween display and all the unique specialty candy at our flagship store.
We've also curated some Halloween Care Packages that are perfect for sending to loved ones far away–at college or otherwise. Filled with Halloween-themed candy, these care packages bring the merry mayhem of the holiday to those who can't celebrate or dress up with you at home–and who doesn't like receiving a candy delivery? When you order one of the Halloween Care Packages, we'll have a few questions for you to answer before the delectable deliverable is sent out to your loved one. And there are no tricks with this offer, only treats! Shipping of the Halloween Care Package is FREE! The candy and card in every package will vary, but that type of surprise is also a treat itself!
We also have themed gift bags and baskets brimming with spooktacular candy and toys that are available for purchase on our website and in-store! So, what are you waiting for? Vincent Price to cackle before you place your order or try on your costume? Don't wait–Halloween will be creeping up on us all before we know it, and it won't give an owl's hoot if you're not ready. Let us give you a helping hand this Halloween season! Or at least let us hand you some candy on October 29!