How to Spend a Weekend in Petoskey
May 9, 2022
At the top of Michigan's Lower Peninsula, you'll find the charming lakeshore town of Petoskey tucked away on Little Traverse Bay on Lake Michigan. Petoskey is a great place to spend a summer weekend relaxing. With so many activities to choose from, there is something for everyone, from outdoor enthusiasts to food and wine lovers. Here are some places to visit and activities to include in your itinerary for a weekend in Petoskey.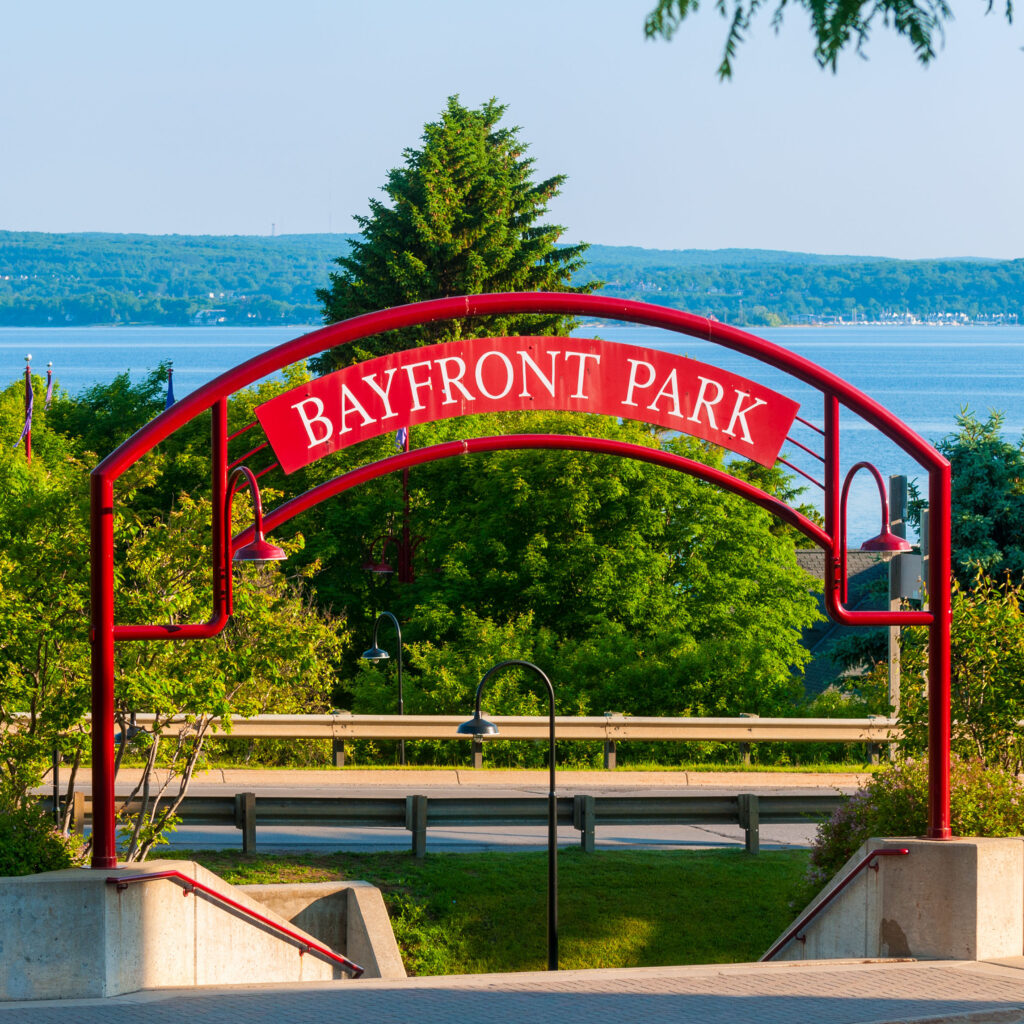 Petoskey State Park – You can't go to Petoskey without hunting for the world-famous Petoskey stone. Petoskey stones are ancient fossilized coral, and they can only be found in Northern Michigan predominantly along the Lake Michigan lakeshore. The 1-mile-long beach at Petoskey State Park is a prime location to search for the sought-after rock. While there you can also enjoy a swim in Lake Michigan or just relax on the soft white sand beach. If you want to take a hike you can enjoy the trails along the dune area.
Bear River Valley Recreation Area – This recreation area features a 1.5-mile-long path that follows the beautiful Bear River where you can walk or bike. But what really stands out at Bear River Valley Recreation Area is the one-of-a-kind whitewater park. Flowing over a mile with a drop of over 75 feet, it has drops and rapids that flow from Class 1 up to Class 3. The park is designed so that the paddlers can easily carry their kayaks back upstream to run sections over and over.
Wine tasting – The Petoskey area is home to several Northern Michigan wineries. Visit the tasting room at Petoskey Farms Vineyard and Winery to sample their varieties of reds, whites, and fruit wines. The amazing view of their vineyard and northern Michigan's gorgeous countryside makes the experience unforgettable. For something really unique visit Maple Moon Sugarbush and Winery where they make wine from Maple syrup.
Little Traverse Wheelway – Cyclists will enjoy the ride on this 26-mile-long bike path that runs between Charlevoix and Harbor Springs. The Little Traverse Wheelway passes through Petoskey's Bayfront Park and Petoskey State Park. Bike riders have a spectacular view of Little Traverse Bay from the path.
Gaslight District – The Gaslight Shopping district in historic downtown Petoskey features over 170 unique shops and restaurants. Spend an afternoon browsing one-of-a-kind stores like Grandpa Shorter's Gifts where you'll find a variety of items including Petoskey stone souvenirs. When you work up an appetite grab a bite to eat at Chandler's Restaurant and Wine Cellar where you can choose from one of three rooms in which to dine. The main dining room features a bar, the patio is open in warmer months and the Symons wine cellar has a rustic feel.
Explore Ernest Hemingway haunts – World-renowned author Ernest Hemingway spent the first 22 summers of his life in the Petoskey area. Later many locations in Northern Michigan would inspire his writing and be featured in his books. The City Park Grill, Perry Hotel, and Horton Bay General Store are just a few of Hemingway's old haunts you can visit in the area.